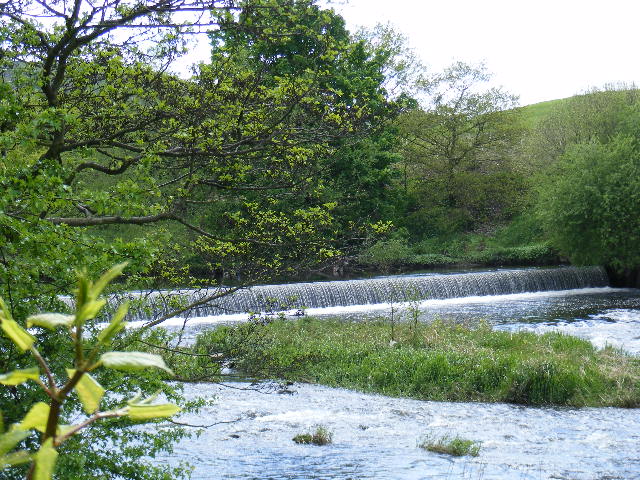 Calderdale Council is asking for people's views on the future of the 100 acre Cromwell Bottom site between Brighouse and Elland, with public consultation sessions being held over the next few months. 
In April, the Council's Cabinet approved proposals to develop plans for the future of the area in consultation with local people. Members supported the greater use of the site for outdoor recreation and education, whilst conserving the unique wildlife value of the nature reserve.   
Consultation began at the Brighouse 1940s weekend at the start of June, with a model of the Cromwell Bottom site on display at a market stall to help people understand the potential for development. Over 200 consultation questionnaires were completed and a wide range of ideas for the site were put forward.
A further series of consultation events and activities are planned over the summer to ensure as many people as possible can have their say on the future of the site. Drop-in sessions will be taking place at Cromwell Bottom on 4 July, 23 July, 16 August and 12 September. Further stalls at local galas and events are also planned. 
Local wildlife conservation groups, schools, businesses, local residents and users of the site will be contacted to make sure any development on the site provides the best outcome for local people whilst remaining sympathetic to the unique environment of the area. 
If you can't make the events, consultation questionnaires can also be found on the Council's website at http://www.calderdale.gov.uk/council/consultation/cromwell-bottom 
Calderdale Council's Cabinet Member for Skills and the Environment, Cllr Jenny Lynn, said: 
"The Cromwell Bottom area has so much potential and we'd really like to hear what local people would like to see on the site.  

"The area contains a rich diversity of habitats and wildlife, many found nowhere else in Calderdale. It's important that as many people as possible have their say so we can ensure that we develop proposals to reflect the requirements of local people, whilst ensuring that the natural wildlife is protected." 
Ideas under consideration for Cromwell Bottom could include a new visitor centre with education facilities and outdoor teaching space, a café, new visitor trails, a hydro-generating scheme on the River Calder, environmental training facilities or space for small social enterprise business. 
Local rights of way could be improved to provide attractive walking and cycling routes to link Cromwell Bottom to surrounding housing areas and employment centres. 
Consultation runs until the end of September, when the results will be made available on the Council's website.  A draft master plan setting out proposals for the future of the site will then be drawn up, and further consultation will take place before the final plan is agreed in early 2016. 
For further information contact Anne Holdsworth, Environmental Project Officer 01422 392249 anne.holdsworth@calderdale.gov.uk