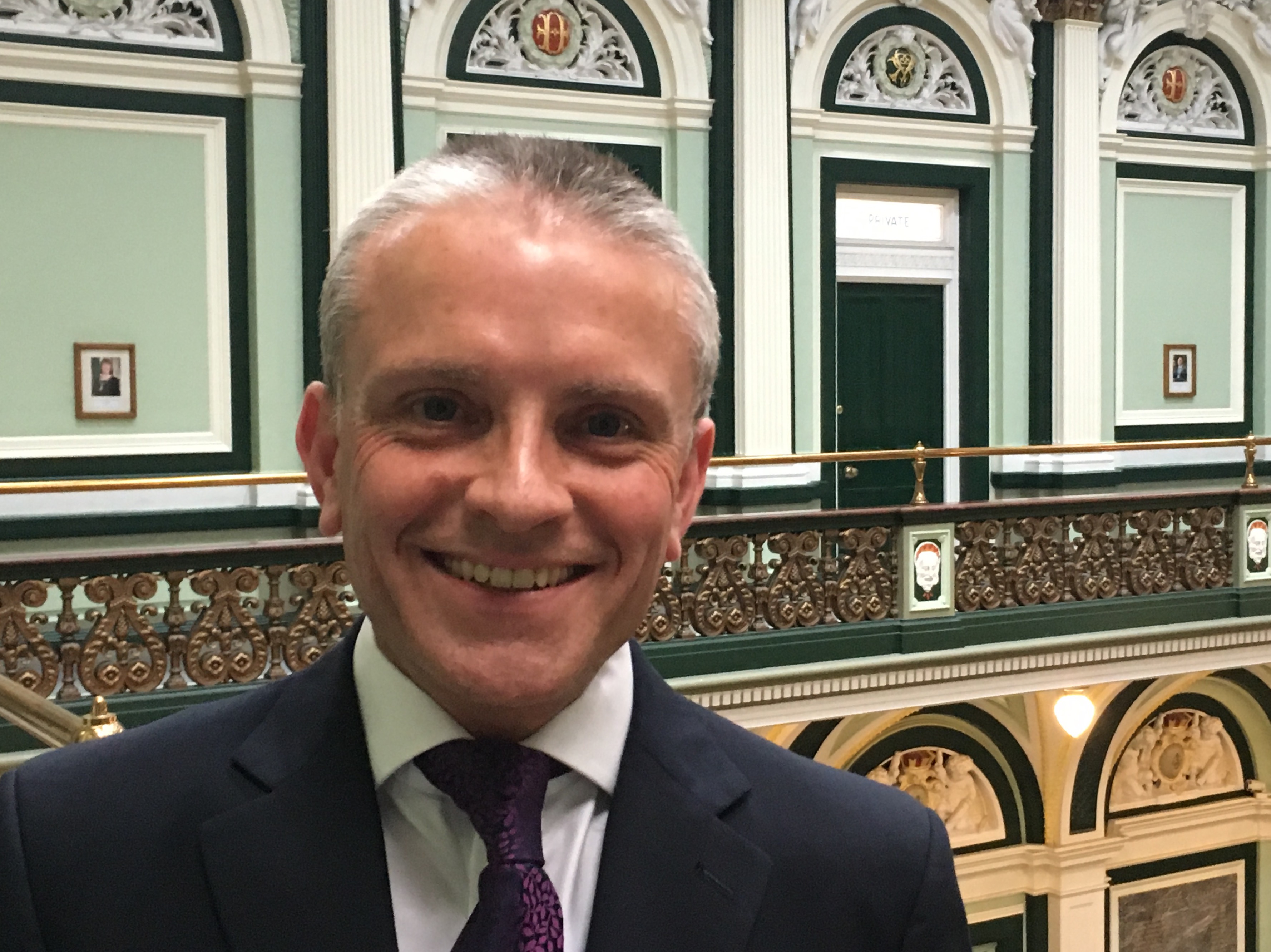 The Chief Executive of Calderdale Council has been appointed as the Accountable Officer for NHS Calderdale Clinical Commissioning Group (CCG), uniting health and care services within the borough.
Robin Tuddenham, who has been the Chief Executive of Calderdale Council since May 2017, will take up the additional role in the Autumn, ensuring that commissioning and the leadership of primary care services, such as GP practices, continues within Calderdale.
Closer partnerships between the Council, NHS Calderdale CCG, Calderdale and Huddersfield NHS Foundation Trust (CHFT) and the community and voluntary sector, which have developed over the past three years, have already had a significant impact on people's lives in the borough.
Health and care services have been brought closer to home, so people can access the services they need in the place where they live through the locality-based Calderdale Cares programme, which launched in 2018.  This has made better use of scarce resources and has built resilience across Calderdale's communities.
Calderdale's Wellbeing Strategy: Living a Larger Life has been updated and was published in Autumn 2019.  This sets out an ambitious programme to ensure that people of Calderdale enjoy more years of healthy life; that the gaps in healthy life expectancy between different communities are reduced; and that everyone whatever their health or disability is supported and enabled to lead the fullest life possible.
This will be supported by the investment of £196m which has been confirmed for hospital reconfiguration, with CHFT transforming Calderdale Royal Hospital and ensuring better acute and urgent care for Calderdale residents.
The Chair of NHS Calderdale CCG, Dr Steven Cleasby said:
 "We're delighted that Robin has joined us as our new joint Chief Officer. This clearly signals our shared commitment to the continuing integration of health and social care services in Calderdale.

 "It also builds upon Calderdale Cares, our pioneering collaboration between the NHS, Calderdale Council and the Voluntary and Community Sector to improve health and care services for the benefit of local people.

 "Robin is a leading figure nationally on health and care integration, and currently leads on the work of the West Yorkshire Health and Care Partnership on improving population health. 

"His passion for Calderdale and its people is inspiring and his energy and commitment incontestable. We look forward to entering this new and exciting chapter in our journey together". 
Chief Executive of Calderdale Council and newly appointed Accountable Officer for NHS Calderdale CCG Robin Tuddenham said:
 "It's a real privilege to be given the opportunity to lead an outstanding team of health and care professionals across the NHS and Council at this critical time.  

"Calderdale is a special place with talented, kind and resilient colleagues and communities who have faced unprecedented challenges this year. I am determined to do my best to take our work on Calderdale Cares to the next level, with our partners working together to create a sustainable and compassionate health and care system."
 Leader of the Council and Chair of Calderdale's Health and Wellbeing Board, Cllr Tim Swift said:
 "Robin's appointment is a welcome and important next step in our journey towards achieving a better connected health and social care system in Calderdale – a system where we have a strong focus on improving the wellbeing of our communities, and ensuring the best care at a time of immense challenge for public services.

 "Robin has played a fundamental role in the development of Calderdale Cares and is a well-respected leader within the health and care sector. As we enter the winter period, the impact of Covid-19 remains with us. I am confident that we are best placed to overcome these challenges by working on them together."
The combined post will be jointly funded by Calderdale Council and NHS Calderdale Clinical Commissioning Group.
Calderdale Cares and Calderdale's Wellbeing Strategy are helping to deliver Vision 2024. Our vision for Calderdale in 2024 is for a place where you can realise your potential whoever you are. A place where talent and enterprise can thrive and a place defined by our innate kindness and resilience, by how our people care for each other, are able to recover from setbacks and are full of hope. Calderdale will stand out, be known, and be distinctive. A great place to visit, but most importantly, a place to live a larger life.
ENDS