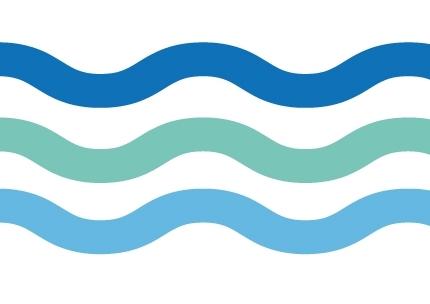 Joint press release from Yorkshire Water and Calderdale Council:
Reservoir levels above Hebden Bridge are to be lowered once again this winter, as one part of a range of measures put in place to help protect the town from flooding.
Since 2015 Yorkshire Water has been working with partners on a number of projects to help slow the flow of water and reduce flood risk in Calderdale. This year the water company will, for the third time, be working to hold reservoirs above Hebden Bridge down by 10% in order to leave some storage capacity for flood water.
Even when a reservoir is full it helps to slow down the flow of water by increasing the time it takes for water to travel from the top of the valley into the downstream rivers. However, modelling from the Environment Agency suggests that due to the nature of the catchment above Hebden Bridge there could be a bigger reduction in flood risk if reservoir levels are lowered.
Yorkshire Water first trialled the approach in winter 2017/18, with positive results – however, several years of results are necessary to fully assess the impact, not just on flooding but also on the safe operations of the reservoir. The Environment Agency will provide additional support in the area this winter, including environmental monitoring in rivers to evaluate impact from the trial.
During particularly hot summers, a drawdown of the reservoirs during winter may not be possible, as water levels could be too low. After the summer of 2018, it took until April 2019 for stocks to recover to 90%. However, following a wet summer and autumn this year, the trial will again go ahead over the coming winter.
Nevil Muncaster, chief strategy and regulation officer at Yorkshire Water said:
"We have a close partnership with our colleagues in Calderdale Council and the Environment Agency and we've worked with them throughout the years of the trial. The geography of the Hebden Bridge catchment means that reservoir drawdown can certainly help to ease the flow of water down the Calder Valley however, it is not a silver bullet and is only one part of much wider flood mitigation plans."
Cllr Scott Patient, Calderdale Council's Cabinet Member for Climate Change and Resilience, said:
"We are delighted that reservoir levels are being lowered, offering greater protection to local people and businesses. This is another really positive step as part of a wide range of ongoing partnership work to tackle climate change, reduce flood risk, build resilience and protect our communities in Calderdale."