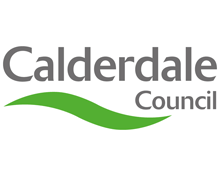 Calderdale Council recognises the big difference that voluntary and community groups make to people's lives across the borough. They entertain, they educate and they support our most vulnerable residents. One of the ways we help these organisations is by reducing the amount they have to pay towards their business rates – we do this through our Discretionary Rates Relief (DRR) scheme, which at the moment is open to all charities and not-for-profit organisations including sports clubs and groups involved in arts, education, social welfare and religion, among others.
But we also know how important it is to direct the funding we spend on DRR to the groups who need it most, and to make sure we spend taxpayers' money fairly and effectively. Central Government is changing the way that rate relief is funded, which is expected to add further pressure to our budget for DRR.
So we're proposing to make some changes to the way we award the relief to ensure the best possible value for money – and we're asking for your views on how to do this. We are running a consultation from Monday 2 September 2013 until Monday 2 December 2013.
Business rates are paid on all non-domestic premises. The Council has discretionary power to reduce business rates by up to 100% where the ratepayer is a not-for-profit organisation. Under the current scheme organisations only have to apply for DRR every three years, which means we can't change the amount of relief an organisation gets when its financial circumstances change. So while a group may need DRR now, it may be in a better financial position in a few years' time, meaning our funding could be used to benefit other organisations in greater need. So we're proposing to award relief for two years instead of three, to make sure we're supporting the groups that need the most help and to make the scheme fairer, easier to understand and more transparent about which organisations get relief and why.
Another of the proposals we are consulting on is to reduce the amount of relief available to organisations with an annual income over £100,000. Then we could provide more support to smaller Calderdale organisations. Larger organisations would still be eligible to apply for DRR but any amount awarded would be on a reduced scale and would help us have more control over the budget.
Calderdale Council's Cabinet Member for Communities, Cllr Steve Sweeney, said:
"We are committed to supporting voluntary and community groups in Calderdale. We know what a big difference they make to people's lives, so we're keen to continue offering Discretionary Rate Relief to a range of organisations so they can keep providing important services.

"However, changes introduced by the Government mean that the scheme will cost us – and therefore the taxpayer – more money to run, and we need to make sure we target funds fairly and transparently on small and local organisations which are most dependent on DRR for their continued sustainability.

"We're proposing a number of changes to the way we award relief. We'd really like to hear from people as part of our consultation – we'll use what they tell us to help shape the new scheme."
We have advised all the groups, currently in receipt of DRR, of the consultation and have asked them to give us their feedback. After the consultation, we will create the final proposals for the new DRR scheme and Cabinet will consider these in January 2014. The aim is for the new scheme to be in place from 1 April 2015, and we'll let current recipients know a year in advance so they can plan for any changes to their entitlement.
We encourage people to get involved in the consultation. To share your views, go to the Council's website: Discretionary Rates Relief survey or email grants@calderdale.gov.uk. You can also come to a drop in session, run by Sector Support Calderdale in September:
Thursday 12 September – Brighouse Library, Halifax Road, Brighouse, 10am to 1pm
Thursday 19 September – Groundfloor Project, Salem Community Resource Centre, Central Street, Hebden Bridge, 9am to 1pm
Thursday 26 September – King Cross Library, 151 Haugh Shaw Road, King Cross, Halifax, 1am to 2pm
Thursday 3 October – Todmorden Community Resource Centre, The Old Bakery, Lever Street (off Union Street), Todmorden, 9am to 12 noon
 If you're interested in attending a discretionary rate relief consultation drop in session, please contact Jayne@nbforum.org.uk or call 01422 345174. If you'd like an appointment to discuss your organisation's development, please contact Jo@nbforum.org.uk.