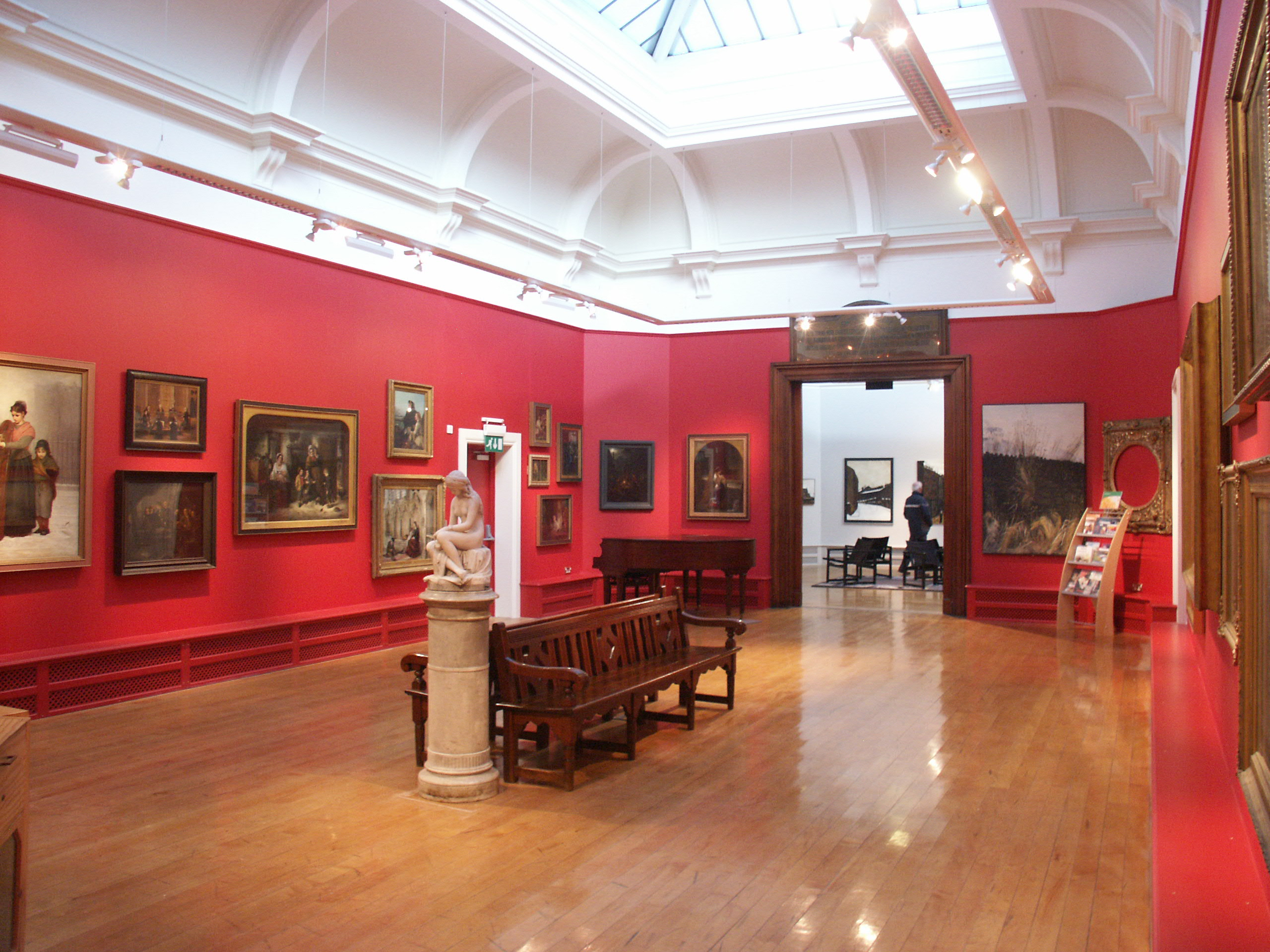 Hundreds of images of Calderdale Council's collection of oil paintings are now available online to select, buy and print for your own home! 
330 high resolution images are now available at www.bridgemanimages.com(external link), including works by John Atkinson Grimshaw, Thérèse Lessore and Marcus Stone.  
The varied collection ranges from traditional views of Calderdale and portraits to more intriguing artworks and early works from the 16th century. There is also the main portrait of Anne Lister of Shibden Hall, the subject of Gentleman Jack TV series currently being filmed at Shibden, which will be aired on BBC and HBO next year.
Calderdale Council's Cabinet Member for Communities and Neighbourhood Services, Cllr Susan Press, said: 
"The wonderful collection of oil paintings held in Calderdale Museum collections includes some really beautiful landscapes of Calderdale as well as street scenes of days gone by.  
"Now, as well as being able to view this beautiful collection in our galleries and museums, you can also browse online and even purchase your own licence of each image so you can print, frame and display the works in your own home. The hard bit will be deciding which to choose!" 
The Calderdale Museums collection holds almost 500 oil paintings in total, all available to view on the website ArtUK.org. The museums service has a number of works on permanent display across its sites at Bankfield Museum, Shibden Hall and Smith Art Gallery in Brighouse.  
Museums also host changing exhibitions to showcase different collections, including a Portraits exhibition currently on display at Smith Art Gallery. Artwork is also loaned to other museums and galleries around the world – a painting of Anne Lister was recently on display in Germany. 
To find out more about Calderdale Museums, visit http://museums.calderdale.gov.uk
For more information or enquiries email museums@calderdale.gov.uk