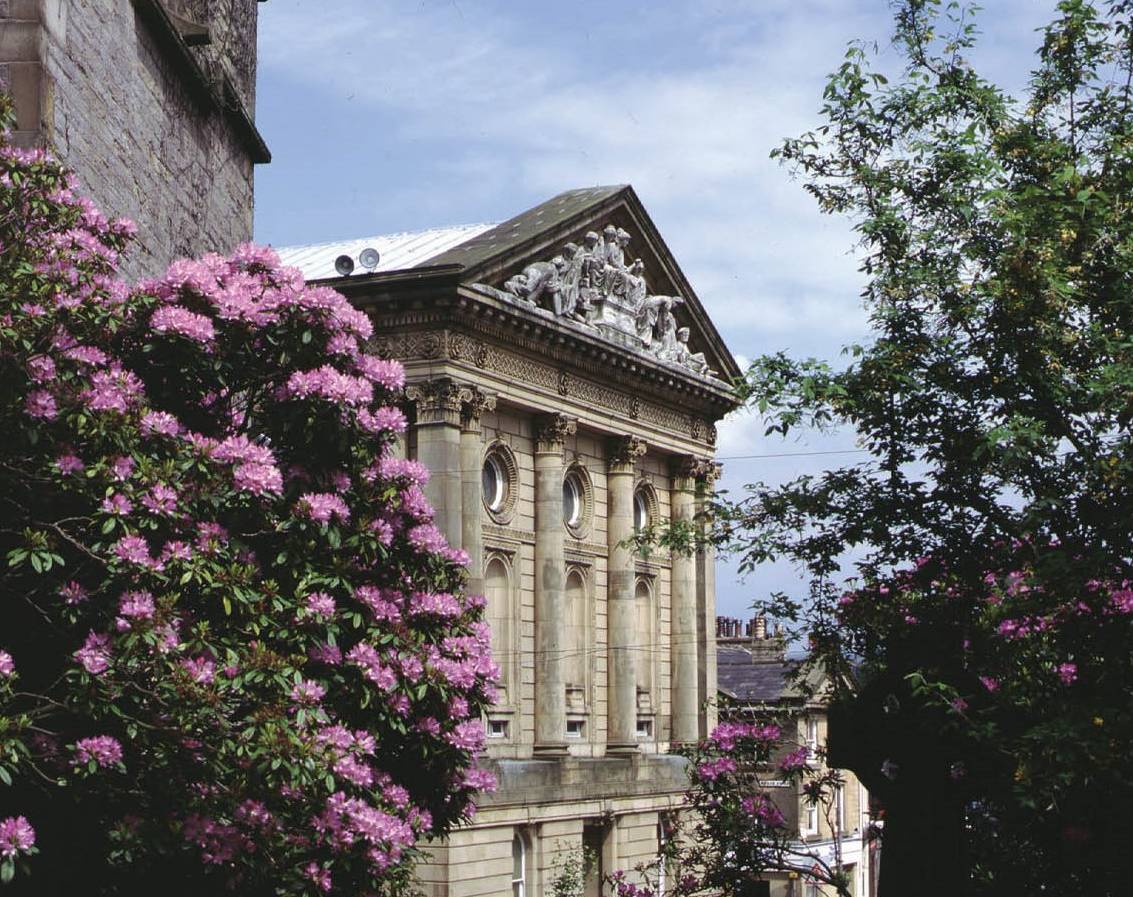 Visitors to Todmorden Town Hall are able to find out more about the fascinating history of the Nobel Prize winners from the town at the next free taster tour.
On Sunday 1 October, Sir John Cockcroft and Sir Geoffrey Wilkinson, both winners of the Nobel Prize will be honoured by a tour led Town Hall volunteers and a short talk from family members.
Calderdale Council's Cabinet Member for Neighbourhoods and Communities, Cllr Susan Press, said:
"Todmorden has produced not one, but two Nobel Prize winners. It's wonderful that their achievements will be honoured at a special taster tour at Todmorden Town Hall. It's a great opportunity to hear more about their fascinating life and work, as well as see behind the scenes at the stunning Town Hall."
Sir John was born in Todmorden in 1897 and won the Nobel Prize for Physics in 1951 for his contribution to work on splitting the atom. Sir Geoffrey was born in the town in 1921 and was awarded the Nobel Prize for Chemistry in 1973 for his work on chemical compounds. Both men were educated at Todmorden Grammar School and were even taught be the same science teacher, Luke Sutcliffe.
2017 marks 50 years since Sir John passed away and 21 years since Sir Geoffrey died, making it a fitting time to celebrate their achievements.
In addition to the tour, visitors are welcome to bring pictures showing their memories from life in the valley to be scanned and saved to the digital archive which can be viewed here: http://www.pennineheritage.org.uk/about/pennine-horizons-digital-archive(external link)
There is no need to book for the tour or the scan-2-save events, both are free and you can just turn up on the day.
For more information about Todmorden Town Hall and the volunteer led tours please get in touch with Daniel Jessop, Volunteer and Events Co-ordinator, daniel.jessop@calderdale.gov.uk, 01706 548105, 07912 891370.