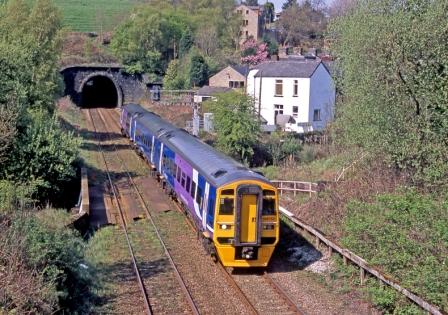 Plans to improve accessibility at Todmorden train station are being put forward by Calderdale Council in partnership with Todmorden Town Council and the Todmorden Development Board.
The train station in Todmorden is one of the busiest in Calderdale, but lacks suitable access for disabled users or for those with mobility problems. Platform two at the station is only accessible via a flight of stairs and although platform one has level access, it is up a steep hill with a narrow footway.
This poor access situation has been well understood for some time and the station has previously been identified by the West Yorkshire Combined Authority as one of the top three least accessible in the region.
In order to address the issue, Calderdale Council, the Todmorden Development Board and Todmorden Town Council have funded a Network Rail study which looks at how access could be improved. This study will be published in October but early indications are that the preferred option would be two lifts, one serving each platform from an underpass which leads directly from the station entrance.
The study will be used by the Council, the Development Board and Town Council, working with the West Yorkshire Combined Authority and Northern Rail, to bid for funding to build the lifts and improve the subway access. To strengthen the bid, a significant amount of funding was identified from these partners to develop the business case and to provide match funding.
Calderdale Council's Cabinet Member for Regeneration and Economic Development, Cllr Barry Collins, said:
"We've been working with Todmorden Town Council for some time to put forward the case for access improvements at Todmorden train station. Existing access is poor, particularly for platform two, which is significantly limiting transport options for residents with mobility issues.

"Funding is available to improve inaccessible stations through the Department for Transport's Access for All fund and improvements at Hebden Bridge station have already been funded through this programme. It's important that we act now to make the case for Todmorden to be included in future phases of this funding and this access study will show how these improvements could be achieved. We hope to have a positive announcement regarding our Access for All bid early next year."
ENDS