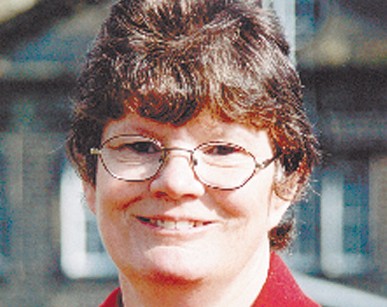 The future is bright for New Road Primary School in Sowerby Bridge.
The school, which is rated 'Good' by Ofsted, is seeing a number of improvements to boost pupils' learning experience.
For example, reception children are enjoying a new purpose-built unit, which the school funded due to an increased intake of pupils. The new classroom is bright and welcoming with lots of wall space to display pupils' work. There is also an outdoor space where children can play, be active and use their imagination.
Calderdale Council has invested £250,000 into replacing the school's roof, which is old and was further damaged by Storm Eva in 2015. This is in addition to the £100,000 which the Council spent on repairing the school's retaining wall and replacing the drainage after the storm damage.
The Council is in the final stage of appointing a contractor for the new roof. The contract will also include a £450,000 replacement roof at Lee Mount Primary School.
Cllr Megan Swift, Calderdale Council's Cabinet Member for Children and Young People's Services, said:
"New Road Primary School is a real success story. The new facilities are the latest positive step in the school's improvement journey. In the past few years it has grown from about 45 pupils to around 165 and the school is thriving. We are confident that it will go from strength to strength, with great leadership, teachers and students. The investment in the school, from both the Council and the school itself, shows everyone's commitment to its future."
Stuart Smith, the Council's Director for Adult and Children's Services, added:
"This efficient use of funding is making every penny available stretch as far as possible, resulting in some fantastic learning environments for our pupils."
Sharon Harwood, Head of School at New Road Primary, said:
"Our new reception class has enabled us to provide a rich and stimulating learning environment for the children. The improved classroom space both inside and out has increased the opportunities for the teacher to design tasks that provoke learning and allow the children to explore and discover for themselves. Our first cohort of children taught in the new classroom had such a positive start to their school life that they are continuing to flourish in Year 1. I am confident that the children in New Road have the solid foundations on which to foster a love of learning."
New Road is not the only Calderdale school receiving investment to secure a successful future.
For example, Calderdale Council has committed £8.6 million to rebuild Copley Primary School and Moorside Community Primary School in Ovenden. The start of the works on site will be officially marked at both schools on Friday 27 October.
The Council is also investing around £1 million (in addition to a £1.3 million grant after its successful bid to the Education Funding Agency) to provide temporary classrooms for Calder Primary pupils (the classrooms are now complete and fully occupied, with an all-weather play area to follow in the half term); and to build a replacement classroom block which will then allow the temporary accommodation to be vacated and removed, and the current sixth form block at Calder High to be converted into a primary phase area.
Cllr Megan Swift added:
"Our top priority is for young people across Calderdale to have the best possible learning experience. We continue to work with schools to ensure this."