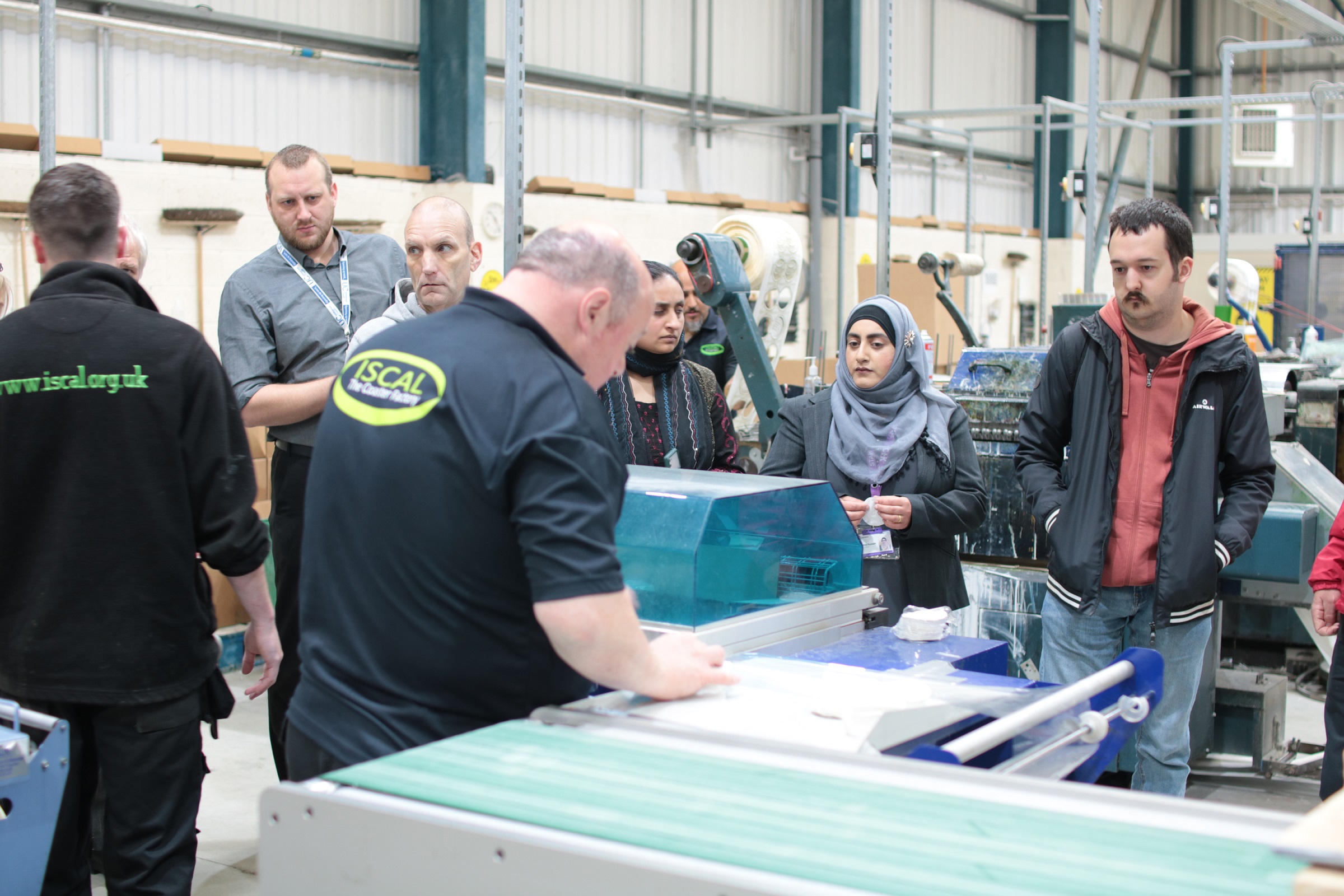 The facilities and opportunities available at the ISCAL facility in Halifax have been highlighted to visitors at a recent open day event.
ISCAL is owned and operated by Calderdale Council and helps local people with disabilities or other barriers to work to move into employment.
Last month, the factory, which is located at Atlas Business Park, Gibbet Street, Halifax, welcomed groups of visitors who were able to enjoy a tour of the building and hear from existing staff members about the opportunities ISCAL provides.
Attendees at the Open Day also learnt more about ISCAL's role as one of the country's leading manufacturers of coasters, napkins and other tissue-based products. The tour included viewing the equipment used to make these coasters and hearing how employees support the process.
The Council's Employment Hub was also on hand to answer questions and discuss support available and the ways in which barriers to employment can be overcome.
The service is planning further open days later this year to ensure that as many people as possible are aware of the opportunities the facility provides.
Calderdale Council's Cabinet Member for Resources, Cllr Silvia Dacre, said:
"ISCAL offers important support and opportunities for people with barriers to accessing employment, helping them learn vital skills and gain independence.

"At the recent open day, visitors were able to see for themselves the great work that goes on at the site and find out more about the opportunities at ISCAL, including the skills training on offer."
To find out more about ISCAL, visit http://www.iscal.org.uk/(external link) or call 01422 352054. For further guidance about support into employment, email growyourfuture@calderdale.gov.uk
ISCAL supports the Council's priority to reduce inequalities and the vision for Calderdale in 2024 as a place where you can realise your potential, whoever you are. Find out for about Vision 2024, visit https://www.calderdale.gov.uk/vision
ENDS