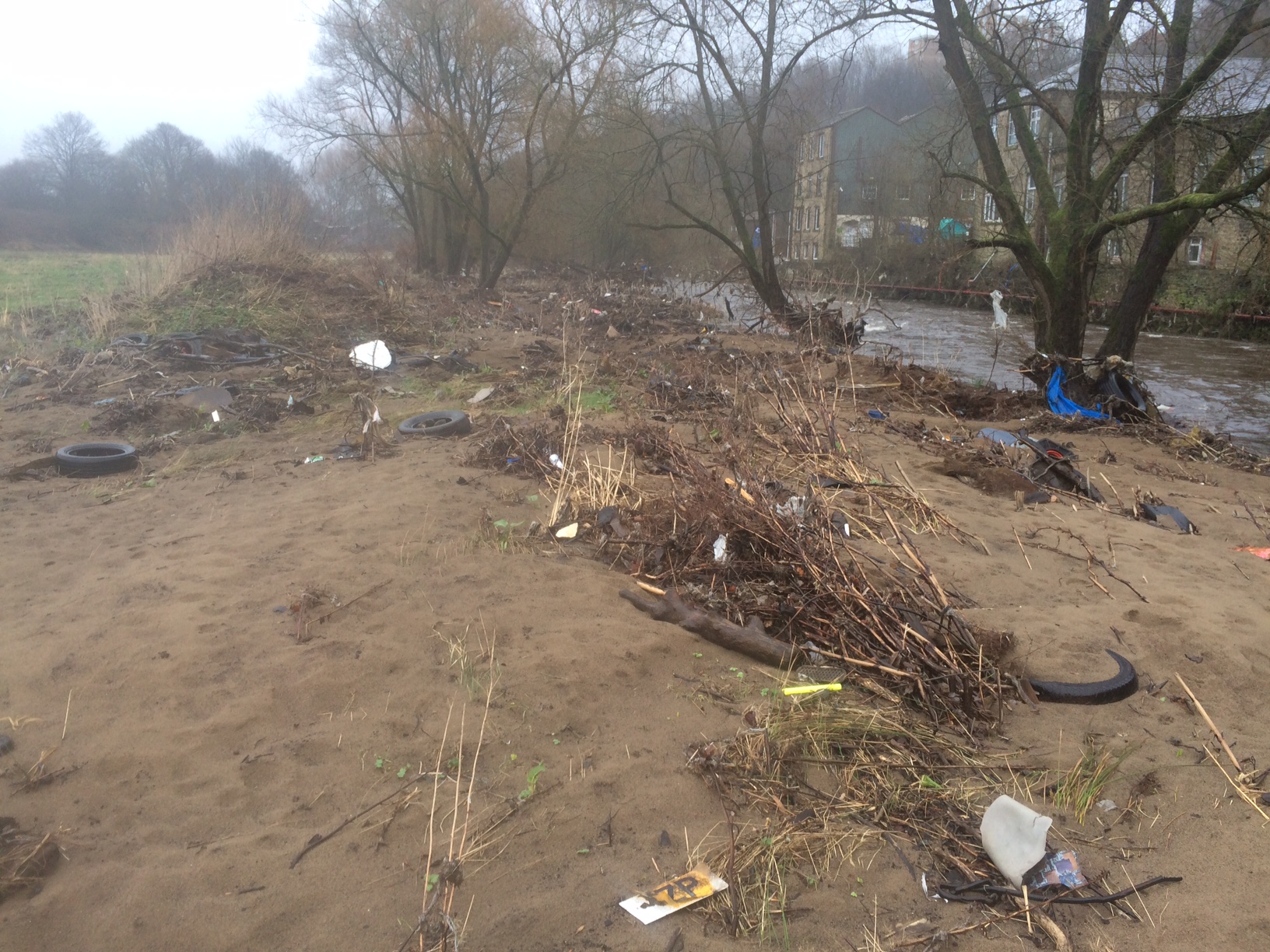 The clean up is continuing from the Boxing Day floods, with Calderdale Council, partners and volunteers taking part in a spring clean of the banks of the River Calder. 
The floods caused a lot of damage along the river, and while repair work has been carried out to towpaths and riverbanks, there's still a lot of rubbish left from the receding waters, including lots of plastic wrapping hanging in tree branches. 
To improve the appearance of our riverbanks after the difficult winter, the Council's Countryside and Woodlands team along with the Canal & River Trust, the Environment Agency, Calder Future, Hebden Royd Town Council and local community groups are taking part in a series of volunteer events along the river this March. 
Following the success of similar river clean ups in Sowerby Bridge and Copley, teams will be in Mytholmroyd, Hebden Bridge and Elland, removing rubbish and debris from the banks of the Calder and plastic waste from the river trees, where safe to do so.  
The organised clean ups are taking place throughout the month, and volunteers are more than welcome to come along and help out. Visit http://calderfuture.org.uk(external link) for information about dates and locations. 
Volunteers can come for as long or as little as they like, but will need to dress for the occasion. Strong, comfortable boots or shoes will be needed; perhaps also warm, waterproof clothing and headgear. Tools and clean up equipment such as gloves and rubbish sacks will be provided. 
Calderdale Council's Cabinet Member for Skills and the Environment, Cllr Jenny Lynn, said: 
"The banks of the River Calder were badly damaged in the floods, and although the water has thankfully receded, there is still a lot of rubbish and debris left along the riverside. 

"Volunteers have done a fantastic job aiding with the flood recovery and they make a great contribution to the environment. I hope lots of people join in with these clean ups, to help make a real difference to the look of the riverbanks." 
Calderdale Council's Cabinet Member for Communities, Cllr Steve Sweeney, said: 
"We want the appearance of the Calder to be back to its beautiful best, not only for local communities and wildlife but for the many people that visit our valley.  

"This is a really important stage in Calderdale's flood recovery and volunteers are most welcome to help get the job done more quickly." 
For more information on any of the clean ups, please contact Philip.Singh@calderdale.gov.uk or call Philip on 07841784185.