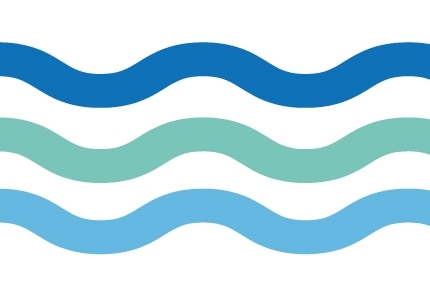 The Eye on Calderdale website, which provides up-to-date information on flooding, weather and traffic disruptions in the Calder Valley, has been redesigned to ensure that it continues to be a useful resource for local communities. 
The update follows feedback from members of the community and organisations across the Calderdale Flood Recovery and Resilience Programme Board, who agreed that while the site remained a useful and well-used resource, improvements were needed in order to provide the most valuable experience possible for its users. 
As well as serving communities during a flood, the website contains important information on preparing for and recovering from flooding, details of local flood groups and community organisations, and updates on works that are being carried out as part of the Calderdale flood action plan. 
The newly redesigned site features a modern, clean and user friendly design with an intuitive home page linking to key areas on the website. 
The 'Report a Hazard' feature, which enables users to report issues such as flooding of rivers, highways and water mains as well as road defects, blocked drains and damaged structures, has been streamlined to ensure that enquiries are dealt with as quickly and effectively as possible. 
Further work is currently being undertaken to enable users to filter traffic and rail alerts by location and search for articles by topic. 
Cllr Barry Collins, Calderdale Council's Cabinet Member for Regeneration and Economic strategy said: 
"While Eye on Calderdale attracts a lot of traffic – it had over 25,000 visits last year – unsurprisingly, the vast majority of activity occurs during flooding. The consultation revealed a need to make better use of this resource to provide information on personal resilience outside of flood events. 

"Although there was a lot of useful information already on the website, people were sometimes struggling to find what they wanted and analysis showed that most visitors were reaching the home page then immediately going elsewhere. 

"The redesign aims to address these issues by signposting users to other useful and relevant information as they navigate through the site." 
Rod Plummer, Managing Director at Shoothill, the software developer behind the creation and development of the site said: 
"Shoothill was the first organisation in the UK to create a live flood and river level map which was later used by the BBC and Environment Agency, so a natural extension of that was to work with Calderdale Council to create the Eye on Calderdale website. 

"As we believe that the future of flood warnings is on a hyper local level, the website provides users with an easy way to view flood warnings, river levels and traffic disruptions specific to Calderdale through an intuitive map. 

"We hope to see more sites of this nature rolled out to other councils in flood prone areas as it's an invaluable resource to the Calderdale community." 
Visit www.eyeoncalderdale.com(external link) to see the new design and email eoc@calderdale.gov.uk with any feedback or to register your interest in upcoming user testing sessions – more information to follow.
The website will continue to be monitored and developed with further content added and additional features incorporated to provide users with the most useful and up-to-date information available. Follow Calderdale Council on Facebook and @Calderdale/#KeepanEyeonCalderdale on Twitter for further updates.