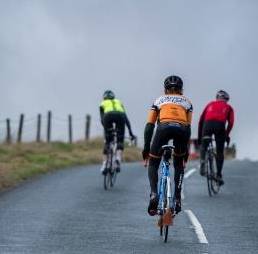 Residents in Calderdale who have registered their interest to become a Tour Maker have one last chance to submit  their application before the deadline at the end of this month.
 If you've already registered and expressed an interest in volunteering, you should have been sent a link to the full application. If you haven't already completed and submitted your application it is a simple and quick process giving you the once in a lifetime opportunity to be part of the tour. 
Up to 10,000 volunteering roles are up for grabs during the three days the race is in England. The roles include everything from welcoming international visitors at major transport hubs, to supporting National Park rangers and the emergency services.
 Leader of the Calderdale Council, Cllr Tim Swift, said: 
"We are making plans for the Tour de France coming to Calderdale and this is an opportunity for residents to become involved.

 "There was a fantastic response from the residents of Calderdale in registering to become tour makers and volunteer their time, and we'd like as many of these people as possible to complete their application so they don't miss out on this great opportunity. 

"Becoming a tour maker is a chance to show internationally the wonderful community spirit of the region." 
The Grand Départ of the Tour de France takes place in Yorkshire on the weekend of the 5 and the 6 July. The second stage races through 35 kilometres of Calderdale on Sunday 6 July. 
More details about the Tour de France in Calderdale are available online at www.visitcalderdale.com(external link)