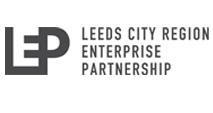 £2.65m to support businesses become more efficient with their resources

Businesses to benefit from up to £10,000 grant funding

Advice to help businesses reduce their energy, water and waste costs

Part funded by ERDF and Local Growth Deal funding across Leeds City Region 
The Leeds City Region Enterprise Partnership has launched a new £2.65m programme to support small and medium sized enterprises (SMEs) to save resources, save money and become more efficient.
The LEP's Resource Efficiency Fund (REF) will provide specialist advice and financial support to help make businesses more efficient with their energy, water and waste and ultimately have a positive impact on the environment.
Eligible businesses will first benefit from a free efficiency audit of their current operations to assess where they can make efficiency savings. Following the audit and technical assessment, businesses will be supported with advice on how best to make savings.
Businesses are able to apply for financial support to invest in efficiency measures with 50% capital grant funding of up to £10,000 available from the LEP.  
This is the latest support available through the LEP's growth service, the comprehensive support service to businesses across the Leeds City Region. This latest support will feature in a newly launched campaign from the LEP called #LetsTalkRealBusiness. This campaign is led by what business owners say they want – straightforward, no-nonsense support and advice about the issues relevant to them.
Chair of the LEP's Green Economy Panel, Paul Hamer, who has led the development of the new programme said:
"Having engaged small businesses across the region on the types of support they need to help them grow and improve operations, we know that saving money and saving resources is high on the agenda, especially for the more resource intensive businesses such as those in the manufacturing sector. With the cost of running a business continuing to rise, businesses are looking to find ways of making savings across the piece and that is why the LEP has developed this new business support programme.

"Our specialist advisers will work with businesses to address where they could improve their operations and in turn save money on resources. With grant funding available to help support these improvements, we look forward to seeing the benefits of businesses investing in their operations, saving money and having a positive impact on the environment."
Coun Susan Hinchcliffe, Leader of Bradford Council, said:
"This kind of business support hasn't been available for many years in the region and is still not widely available nationally through LEPs. Leeds City Region's support to businesses will help them with rising resource costs as well as free up time and money to invest in other areas of activity such as exploring opportunities in new markets or investment in skills and training. I'm pleased we've been able to provide it.

"We look forward to working with businesses from across the Leeds City Region to help them find new ways to grow and continue to make the region a great place to do business."
Businesses expressed a demand for this type of business support activity which helped shape a bid for European Regional Development Fund (ERDF) 2014 – 2020 funding. This successful bid has been matched with funding from the Leeds City Region Growth Deal and will be available to businesses across the Leeds City Region until summer 2019.
John Bradley, MD of manufacturing SME Crompton Controls & Mouldings, has worked with the LEP to develop the Fund and understands the benefits resource efficiency support can provide:
"At Crompton, we've taken every opportunity to reduce waste and actively searched out projects that not only reduce our carbon footprint and help the environment, but also support the finances of the business by reducing its costs and improving its productivity.

"Over the past 2 years our actions have resulted in a reduction of our gas consumption by over a third, electricity consumption by approximately 20% and water consumption by almost a half. Waste reducing measures have not only contributed to our green credentials but added significantly to our profitability allowing us to invest further into the businesses and expand."
Businesses looking to find more information about this support and the other funding and support available to local businesses can call 0113 348 1818 to speak to a business advisers. Alternatively, businesses can email the LEP on businessgrowth@the-lep.com.