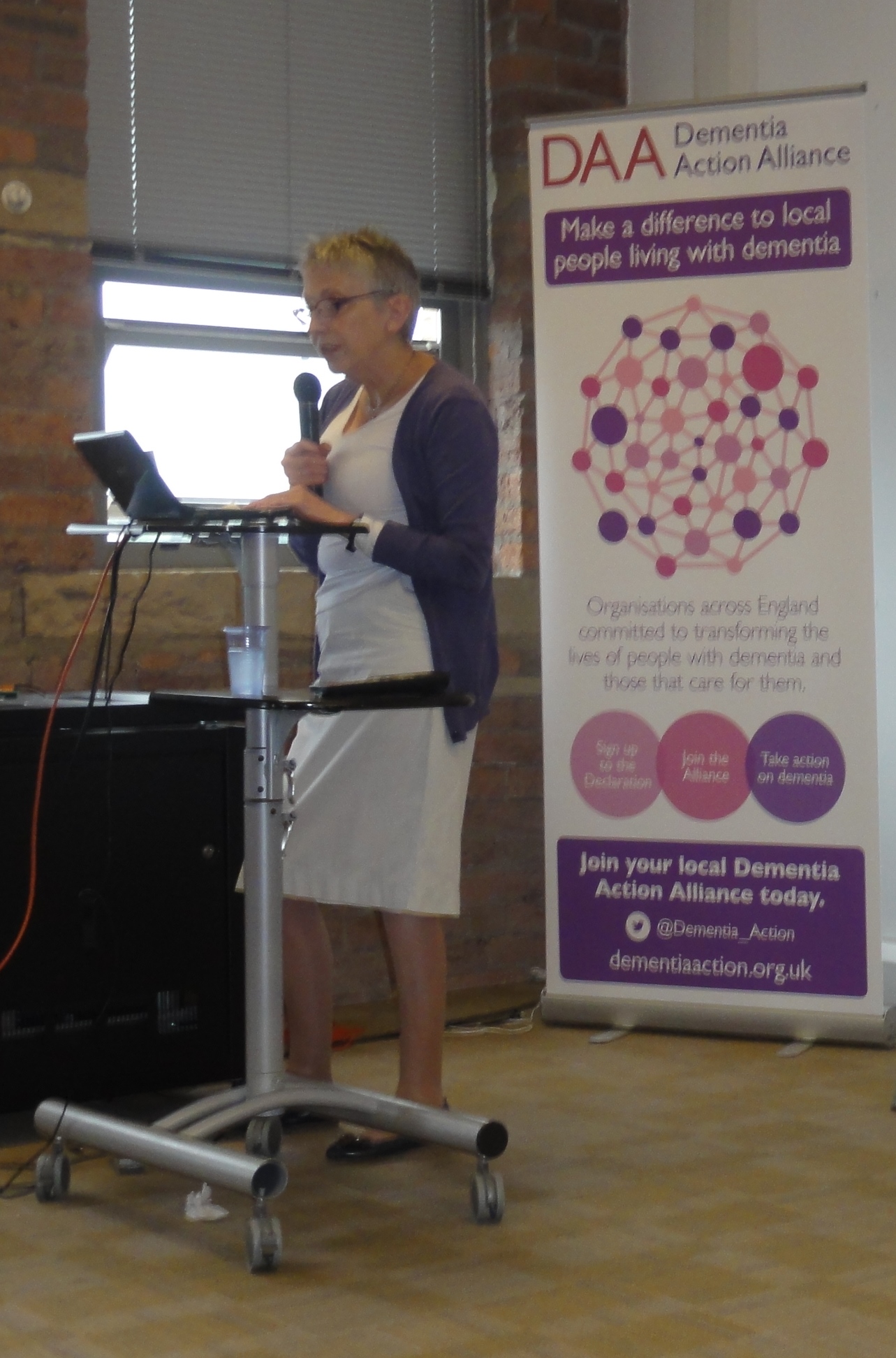 All organisations can do their bit to help transform the lives of people with dementia.
That was the message given out at the launch of Calderdale Dementia Action Alliance last week. Calderdale Council set up the alliance to bring local organisations together to look at how they deliver services and how they can make changes to support people living with dementia in Calderdale.
Organisations across the borough are already signing up to show their commitment, and the Council is encouraging more to get involved.
The alliance was officially launched at an event on Thursday 3 July at the Elsie Whiteley Innovation Centre, Halifax. Speakers at the event included Calderdale Council's Leader, Cllr Tim Swift, and Chief Executive Merran McRae; Gary Williams, a local businessman who is living with dementia; and Steph Booth, Todmorden-based journalist and wife of actor Tony Booth. Tony was diagnosed with dementia in 2004.
In 2012 the Council's Adults, Health and Social Care Scrutiny Panel carried out a review of services for people living with dementia. It was recognised that two thirds of the people in Calderdale living with dementia – more than 2000 – still live in the community using the same public services, shops, banks, cafes and facilities as everyone else. To make these organisations as accessible as possible, the Council set the ambition for Calderdale to be a dementia friendly borough.
Since then, it has been running the Dementia Friends campaign, which is about individuals supporting people living with dementia. Now the Council is working with the Alzheimer's Society to raise awareness of the local Dementia Action Alliance. The aim is to help organisations understand how to support people with dementia to maintain as much independence and confidence as possible.
The Council is also showing its own commitment as part of the alliance – for example, Councillors and staff are learning more about dementia and becoming 'dementia friends'.
Calderdale Council's Cabinet Member for Adults, Health and Social Care, Cllr Bob Metcalfe, said:
"The creation of the alliance is a big step towards Calderdale becoming a dementia friendly borough. It raises awareness that there are people affected by dementia in every community, and we can all play our part in supporting them. Even small steps can make a big difference.
"People living with dementia are telling us what would make things better when using services in the community. We are using their experiences to shape the Dementia Action Alliance so organisations can take the actions that people need – f
or example, showing patience and understanding in a shop if it takes someone with dementia a bit longer to handle their money."
Steph Booth, columnist for The Irish Times newspaper, writes a monthly column called 'Married to Alzheimer's'. She says:
"This is a disease that cuts across national boundaries. Alzheimer's can and does affect anyone from any background. Awareness-raising is crucial and long overdue."
For guidance on how to join Calderdale Dementia Action Alliance, or to arrange a visit to discuss the opportunity to join, please contact Chris Willis: 
chris.willis@alzheimers.org.uk