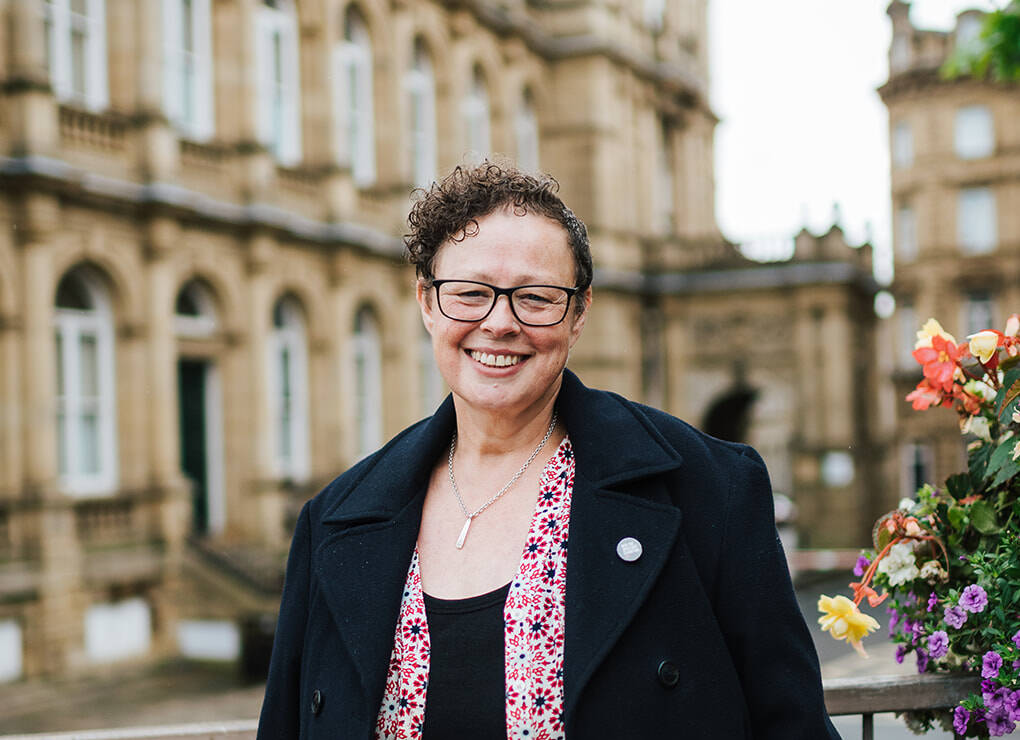 Businesses in Calderdale are invited to take part in a series of free workshop events to support good mental health and wellbeing in the workplace.
Calderdale Council is hosting four 'State of Mind' workshops across the borough to provide business owners and their staff with mental health advice.
The workshops have been developed in response to feedback from local businesses and have been organised by the Council's Place Development team working with Public Health colleagues.
The sessions are being held in Hebden Bridge, Sowerby Bridge, Rastrick and Crow Nest, near Brighouse. They're free for business owners and their staff to attend and will be hosted by Jimmy Gittins and Ian Smith, who work for the charity, State of Mind Sport.
Initially the charity focused on providing mental health awareness in sport, however they extended in other areas, delivering mental health awareness workshops to over 130,000 people.
Both presenters tell their personal stories, which have proved a very powerful means of delivering their key messages across with real impact. The sessions are designed to be enjoyable, although they do have a serious message at their heart and provide attendees with some valuable advice and information.
The workshops focus on:
Exploring the signs and symptoms of what stress, anxiety and depression can look and feel like.
Discussing issues regarding suicide prevention.
Looking at how alcohol and drug misuse is a poor coping mechanism.
Sharing information to improve mental fitness and wellbeing.
Emphasising the importance of being part of a team and 'looking out for your mate' and how this translates from sport into other sectors.
Calderdale Council's Cabinet Member for Towns, Engagement and Public Health, Cllr Sarah Courtney, said:
"Mental health in the workplace is such an important topic and we want to support local business owners by equipping them with the skills to recognise and respond to any issues they or their staff may be facing.

"We understand that it's a tough time for many businesses at the moment and our Place Development team has been working with local companies to respond to their concerns and offer relevant support.

"As part of these conversations, business owners have told us that they would like help to deal with mental health concerns and identify ways of coping themselves and offering support for their staff.

"Having a happy and well-supported staff network not only makes for a better working environment, but also boosts resilience and helps businesses to overcome challenges.

"We know there isn't a 'one size fits all' approach to mental health and these sessions will explore the many and varied issues which can be experienced and how to support ourselves or others who may be struggling."
The State of Mind workshops are available to book now and will be running as follows:
Monday 30January – Hebden Bridge Town Hall – 5-6.30pm
Book at https://www.eventbrite.co.uk/e/483712506127(external link)
Tuesday 31 January – Sowerby Bridge Cricket Club – 5-6.30pm
Book at https://www.eventbrite.co.uk/e/483715464977(external link)
Thursday 9 February – The Space, Rastrick – 5- 6.30pm
Book at https://www.eventbrite.co.uk/e/483718814997(external link)
Friday 10February – Crow Nest Golf Club – 9-10.30am
Book at https://www.eventbrite.co.uk/e/483728383617(external link)
The Council's Place Development Team was originally set up in September 2021 to help local businesses recover from the pandemic but continues to offer support on a wide variety of topics. In the last year, the team has visited and supported over 300 local businesses and kept in regular contact with in-person advice, emails and phone calls.
To reach out to the team, businesses can email placedevelopment@calderdale.gov.uk or to find out more, follow the Place Development Team on Facebook (@Calderdale Place Development Team).
Building resilience is a key part of the Vision 2024 for Calderdale. The year 2024 marks Calderdale's 50th birthday and there are less than two years to go. Where do we want to be by 2024? What's our ambition and what will be different? Find out more at www.calderdale.gov.uk/vision
ENDS