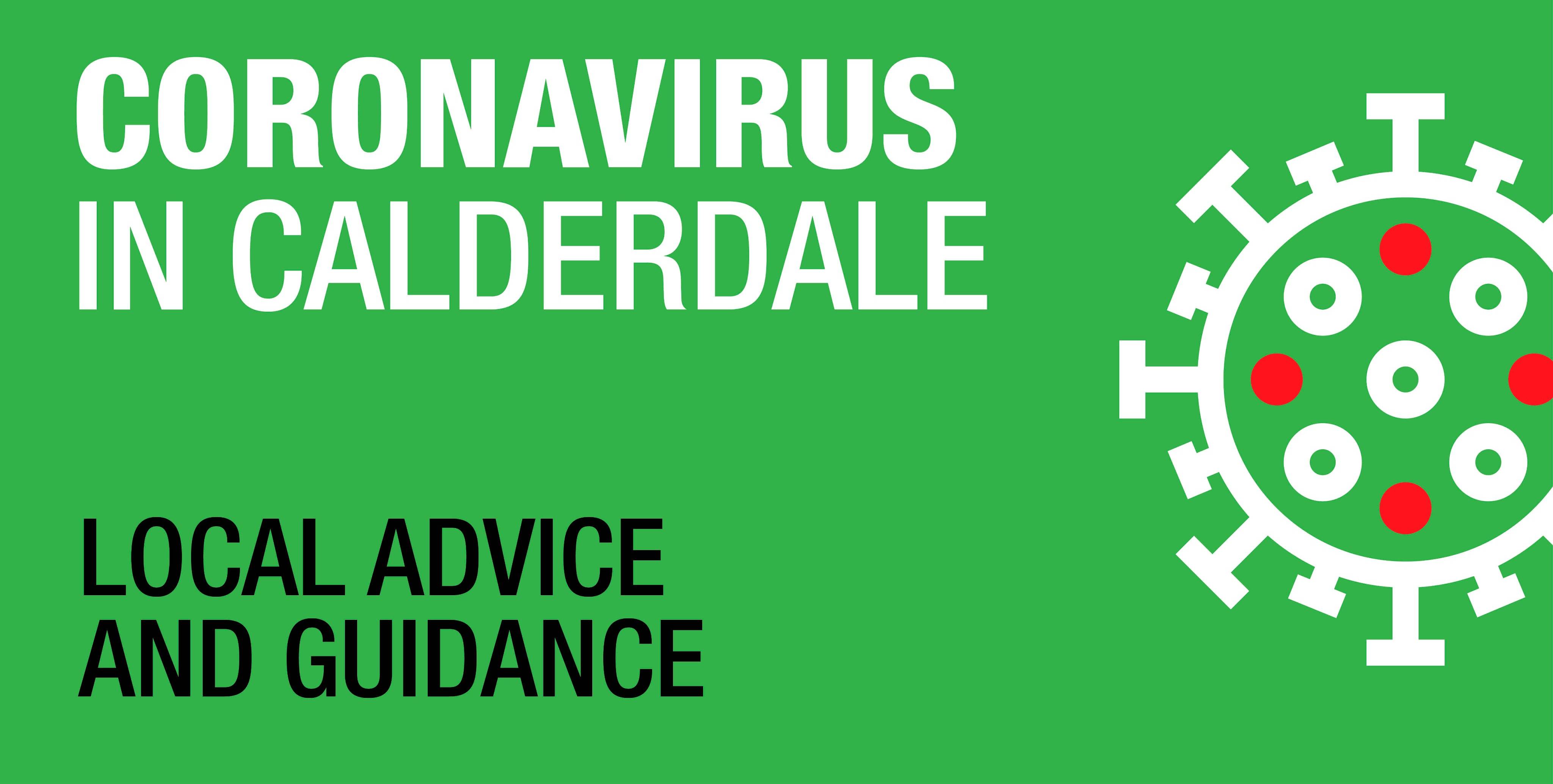 In response to today's Government announcement about local COVID-19 restrictions(external link), the Leader of Calderdale Council, Cllr Tim Swift said:
"The local restrictions(external link) which were introduced in Calderdale on 31 July are still in place.

"We note the requirement from the Government for us to work at a local level to address the impact the measures are having on all our communities, and we will work with them to find solutions. Throughout these discussions our priority is always to get infection rates down and keep everyone safe.

"We know that the local restrictions are tough for many people who are missing seeing their family and friends, but the measures are here for everyone's benefit. It's incredibly important that we all continue to follow the guidance – it will save lives, protect ourselves and our loved ones, and keep our entire community safe and well.

"As this latest announcement is made, we are once again asking for your help to beat this dreadful virus. Every one of us has a part to play, and we know we can do it by working together. One of our greatest strengths in Calderdale is our kindness – thank you for all your united efforts so far. We need to keep using our wonderful community spirit to get through this as safely and quickly as possible.

"Although we're not in a full lockdown and can still do many of the things we were doing before the local restrictions started, it's vital that we limit the spread of the virus by not visiting, or having visitors from, other households. We must also continue to stay two metres apart, wear a face covering, wash our hands, and get tested and stay at home if we have symptoms. This will help us to avoid tighter restrictions, such as shops and businesses having to close again.

"Unfortunately our COVID-19 infection rates in Calderdale are still some of the highest in the country, but they appear to be stabilising. If we all work together, we hope and believe we can see the rates go down in a sustained way and get to a position where the current measures can be lifted.

"The high infection rates are no one's fault – no one is to blame. And there is no shame in getting tested for COVID-19 and isolating if you need to. Doing this is one of the most caring and responsible things you can do to look after your family, friends, neighbours and community, and to help stop the spread of the virus.

"Our local test and trace service has now launched, which will build on the national programme with local knowledge, advice and support. This is just one part of a whole range of things we are doing to protect and help local people throughout the pandemic. You can find out more on our website at www.calderdale.gov.uk/coronavirus."
We can all play our part to beat the virus by:
Washing our hands regularly
Staying two metres apart
Wearing a face covering when we are indoors where we might come into contact with others, such as public transport, taxis, shops, museums and places of worship
Not visiting, or having visitors from, other households
Staying away from crowds and avoiding close contact with others, such as handshakes and hugs
Keeping up with guidance
Isolating for 10 days and getting a test if we have symptoms of COVID-19
Following the advice of the Test and Trace service if we have come into contact with someone with the virus.
For up-to-date and reliable information about COVID-19, use trusted sources such as:
www.gov.uk/coronavirus(external link)
www.nhs.uk/coronavirus(external link)