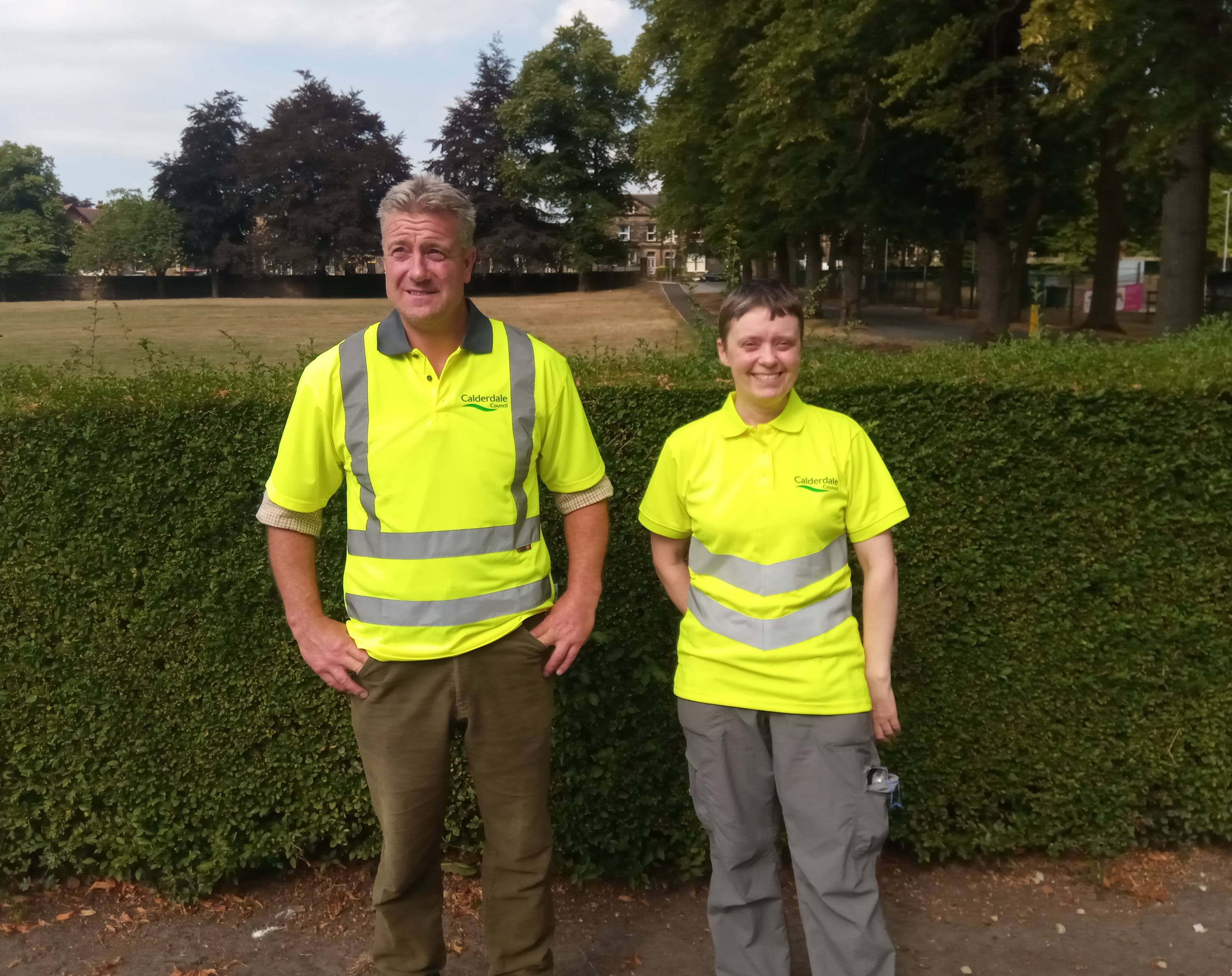 Two summer rangers are patrolling Calderdale's countryside to keep people safe and help manage reservoir sites during the peak visitor season.
Calderdale Council has welcomed Helen Marriott and Phillip King to the temporary roles in its Countryside Service, with the support of Yorkshire Water.
Funded by the Council and Yorkshire Water, summer rangers are appointed every year to work over weekends and busy periods.
Cllr Susan Press, Calderdale Council's Cabinet Member for Communities and Neighbourhood Services, said:
"Our stunning countryside is one of the things that makes Calderdale distinctive, and we want people to visit and enjoy themselves. Our summer rangers play an important role in caring for the landscape and keeping visitors and wildlife safe during the busier months."
Alastair Harvey, Recreation Advisor at Yorkshire Water, said:
"We work closely with Calderdale Council who help manage some of our sites to ensure they are clean, tidy, safe and enjoyable places to visit. The new summer rangers will be a friendly face, able to assist visitors as well as maintaining these popular recreational spots including Ogden Water and Baitings reservoir that thousands of people visit during the summer."
Helen and Phillip will act as a point of contact for visitors; address any anti-social behavior, illegal camping or littering issues; and enforce reservoir water safety. They will also carry out day-to-day repairs and work to keep access routes clear, safe and well-signed.
The rangers are on hand to advise on the dangers of swimming in reservoirs and to discourage unauthorised access to reservoirs. They also help the farming community and wildlife by advising dog owners to keep their dogs under control.
The role includes educating people on the devastating impacts of moorland fires. Helen and Kevin are talking to campers and people using barbecues to alert them to the dangers of their actions. People can help the rangers by reporting any unsafe behaviour on the moors at www.moorwatch.co.uk(external link)
The rangers are patrolling a number of sites across Calderdale, including Ogden Water and Mixenden, Baitings, Ryburn, Gorple and Widdop reservoirs.