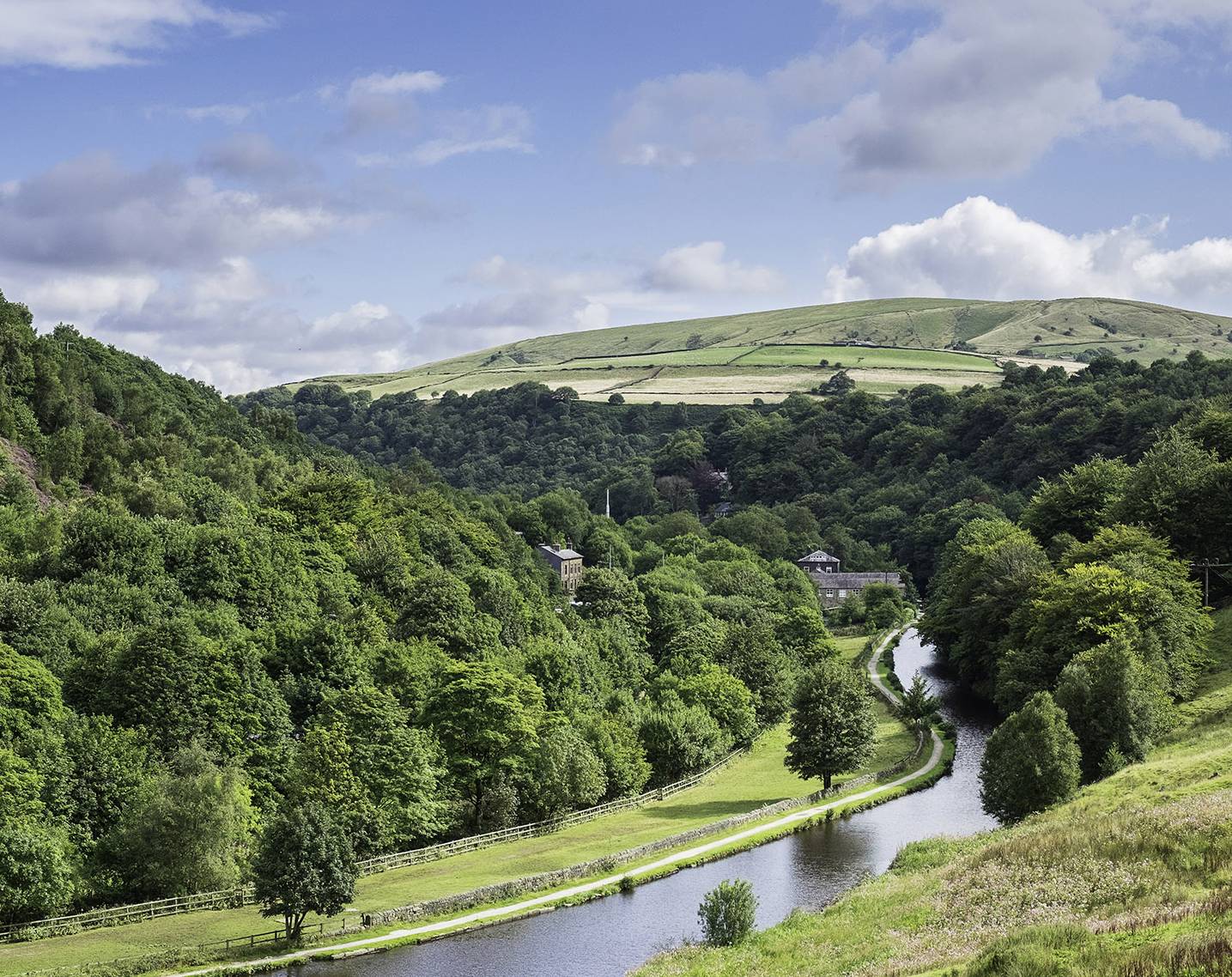 Calderdale Council is encouraging people to support our local towns during this year's English Tourism Week (Friday 18 to Sunday 27 March) and to plan their trip using the revamped Visit Calderdale website.
The theme of the national awareness week, led by VisitEngland, is "You're Welcome", sending the message that the tourism industry is ready and working hard to welcome visitors back.
Visit Calderdale is teaming up with Visit Bradford, Visit Leeds and Experience Wakefield to promote '20 things you didn't know about West Yorkshire'(external link), inviting people to discover, or rediscover, some of the region's most iconic places and to follow #EnjoyWestYorkshire on social media. The four areas also joined forces in 2021 to promote local autumn and festive activities.
All year round, VisitCalderdale.com promotes the borough's many distinctive places to visit, with over 200 eating and drinking venues and more than 90 attractions listed. Visitors to the website can also get clued up on walking and cycling routes and the latest events and activities across our vibrant communities, and immerse themselves in the amazing local culture and heritage. The site also includes key information such as the locations of disabled toilets, Changing Places and accessible accommodation and events.
The Council launched VisitCalderdale.com in 2007 to help build the visitor economy, and recently redesigned the site to give it a fresh look and make it easier to use and more mobile-friendly, as over 60% of visits come from mobile devices.
The website regularly attracts visitors from across the UK, Europe, the USA, Canada and New Zealand. Visits to the site are now well on their way to returning to the pre-pandemic average of nearly 45,000 monthly page views, which brings hope for the recovery of the visitor economy. The much-anticipated second series of Gentleman Jack is likely to boost this further, as the first series on the BBC and HBO led to a massive 65% increase in VisitCalderdale.com views in May – July 2019.
To harness the 'Gentleman Jack effect' and celebrate the incredible legacy of Anne Lister, there are dedicated pages on VisitCalderdale.com, including a section on the Anne Lister Birthday Festival(external link) which runs from Friday 1 to Sunday 10 April 2022.
Cllr Jane Scullion, Calderdale Council's Cabinet Member for Regeneration and Strategy, said:
"Safely welcoming people back to Calderdale and rebuilding our visitor economy is a key part of our inclusive economic recovery from the pandemic. Our tourism figures in 2021 showed that 2019 was the best year ever for Calderdale's visitor economy, when tourism was worth just under £400 million locally. This highlights the growing appeal of the borough's distinctiveness and the impact of our attractions, heritage, culture and high-profile filming such as Gentleman Jack.

"Everyone in the tourism industry and across our business and voluntary sectors has been working so hard to get our towns back up and running. Our VisitCalderdale.com redesign is part of this, and is a great place for local people to discover what's right on their doorstep, to encourage them to support local towns, and to inspire people from further afield to spend time in Calderdale.

"Alongside the Visit Calderdale website, our new place development team is doing a brilliant job of working with local businesses to support growth in our visitor economy and help bring people back to our towns."
Head to www.visitcalderdale.com(external link) to plan your visit during English Tourism Week and beyond, to read inspiring blogs and to request your event or business to be featured on the website.
Celebrate what you're enjoying in Calderdale by tagging #VisitCalderdale in your social media posts.