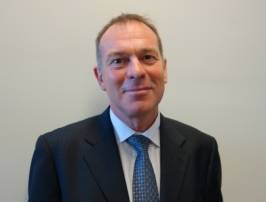 Work has a major impact on health and wellbeing according to a new report published by Calderdale Council.
Issues such as fair pay, job security, and working conditions all affect whether people have a long and healthy life.
All Directors of Public Health in England have a duty to publish an annual report covering the state of health within their community.
Two years ago Calderdale Council's Director of Public Health, Paul Butcher used his annual report to focus on 'Foundations of Life – the first 1000 days' from conception to two years old.  Last year's report 'Age Old Questions' looked at ageing well.
This year, the 'Working Well Director of Public Health annual report' provides an independent assessment of people of working age in Calderdale.
The report found that a healthy and happy workforce brings benefits for workers, their employers and workplaces; for productivity and for the economy.
Calderdale Council's Director of Public Health, Paul Butcher said:
"It's important for people to feel their days are filled with meaningful activity.  This doesn't necessarily mean that they're in paid employment, but that they have a sense of purpose and they feel that they're making a valuable contribution to their community."
Almost two thirds of people in Calderdale are aged from 16 to 64 years and make up the majority of the working age population.
Evidence shows there has been a growth in the number of people of working age developing long term conditions including mental ill health and musculoskeletal problems, and that this is affecting their chances of finding and staying in a job.
The report suggests that supporting people into fulfilling work or other activity should be a local and national priority.
Calderdale Council's Cabinet Member for Public Health and Cohesion, Cllr Faisal Shoukat said:
"Promoting and protecting health at work is paramount, when creating a kind and resilient workforce.  We spend so much of our lives at work that it's important that time is spent doing something that we enjoy, that is rewarding and helps us feel valued.

"I'd encourage all employers to support healthy workplace initiatives and to create an environment free from stigma and discrimination."
Within his annual report Paul Butcher makes five recommendations to help improve the health of Calderdale's working population.  These include:
collecting data on local employment to make sure needs are being met by services.
Encouraging all local employers to adopt a healthy workforce and wellbeing charter, including support for good mental health.
Starting conversations in the workplace about health to encourage changes in behaviour which will have a positive effect on wellbeing.
Making sure all staff, including healthcare professionals, are aware of the employment support which is available within their local area.
Encouraging all employers to provide training for staff on the impact of health conditions, including musculoskeletal and mental health.
The annual report is supported by a film, available to view on Calderdale Council's YouTube channel(external link), which includes case studies from a range of workers from Calderdale, describing their own experiences of wellbeing at work.
Where do we want to be by 2024? How will the Calderdale of 2024 be different from the place it is now? What ambitions do we share? Join the conversation by following #VisionCdale2024 on social media.
ENDS