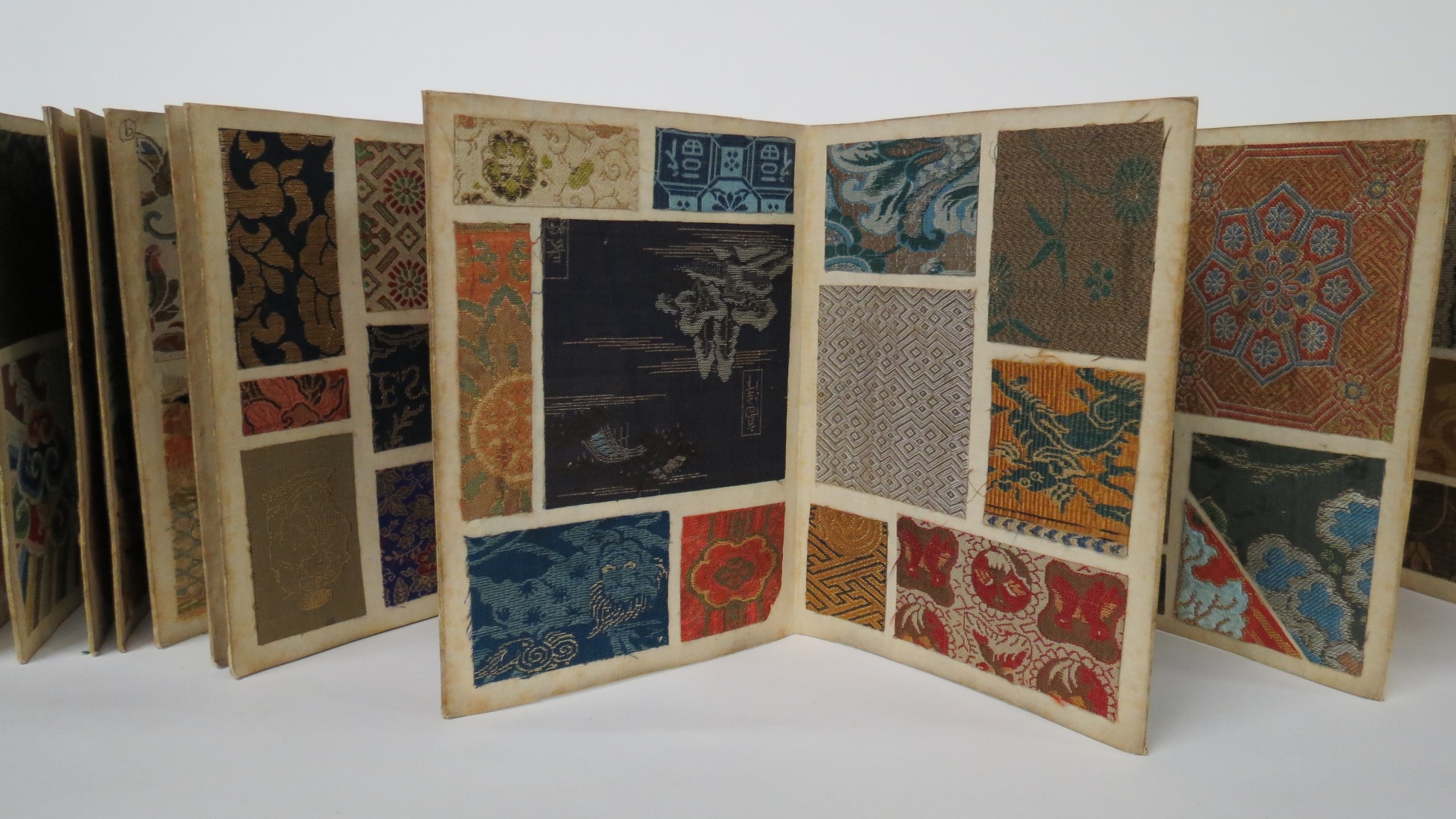 A new exhibition at Bankfield Museum in Halifax will showcase the town's rich textile past through an exploration of patterns. 
For the very first time, the museum will display selection of historical pattern books, carpet designs and samples from 19th Century Halifax mills in the new exhibition Perspectives on Pattern – on display from Saturday 10 February. 
Halifax has been at the heart of pattern creation in textiles for centuries. These books provide a fascinating link to Calderdale's textile heritage as well as a glimpse into the tastes and preferences of the people who lived and worked in the town in the past. 
Calderdale Council's Cabinet Member for Neighbourhoods and Communities, Cllr Susan Press, said: 
"Halifax is famous for its textile heritage, but many people aren't aware of the wide range of designs and fabrics that were part of this history. 
"The pattern books on display in the latest Bankfield exhibition are wonderfully varied, and each conjures up its own story from a time when fabric was better travelled than most people."  
The free exhibition will include samples of exotic fabric collected from around the world, orders from the military and beautifully handwritten notes. 
It will also feature new work by Textile Art Group, a local group of textile artists, who have spent several months working alongside Calderdale Museums Services' Curator, Elinor Camille-Wood, to view, draw, photograph and be inspired by Bankfield Museum's impressive collection of pattern books.  
The exhibition will be on display from Saturday 10 February to Saturday 2 June 2018.  
Bankfield Museum is open Tuesday to Saturday from 10am – 4pm, with free entry.  
For more information about this and other Calderdale exhibitions, visit http://museums.calderdale.gov.uk/ or follow @BankfieldMuseum on twitter. 
ENDS