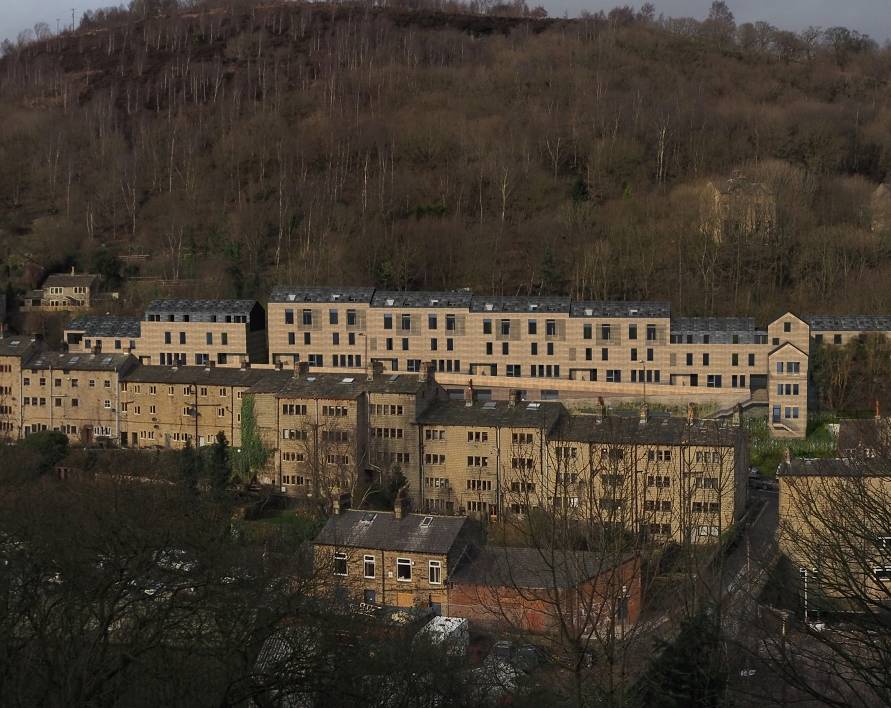 Twenty-six new affordable homes are planned for two rural communities in Calderdale.
Walsden will see six new bungalows for independent living, designed to provide suitable homes for local older people. A further proposal for 20 new houses for Hebden Bridge, to be let at affordable rents, is set to be submitted for planning at the start of July.
The new homes are being developed by Calder Valley Community Land Trust, thanks to a pioneering partnership between the member-led charity and Calderdale Council, which has provided the land. Calder Valley CLT has just received Registered Provider (RP) status from the social housing regulatory body, enabling it to draw down government grant funding towards these initiatives.
The announcement comes just before national Rural Housing Week (2 – 6 July 2018) run by the National Housing Federation.
The aim of this annual celebration is to highlight rural housing issues and showcase innovative ways of tackling them. It highlights the positive value of housebuilding in rural areas, showing how building affordable homes is helping rural communities to survive.
Cllr Daniel Sutherland, Calderdale Council's Cabinet Member for Planning, Housing and Environment, said:
"Creating more affordable homes is an important part of the Vision 2024 to make Calderdale a place where people want to live, work, visit and invest. We're thrilled that high-quality new affordable homes are on their way to Walsden and we know that Hebden Bridge may not be far behind. Fantastic community initiatives like this can help keep our towns vibrant by giving local people the opportunity for decent housing in walking distance from the shops."
Andrew Bibby, Secretary, Calder Valley Community Land Trust, said:
"We're demonstrating that community-led housing initiatives can help bring about the sort of affordable homes which local people need. We're one of very few community organisations to have been awarded Registered Provider status, so this is a very welcome endorsement of all we're trying to achieve."
The six new bungalows for independent living in Walsden will be built by the Calder Valley Community Land Trust Ltd at Birks Lane. Calderdale Council donated the land and planning permission was granted last autumn. Grants have been provided by Homes England and the Quaker Housing Trust and the funding package is completed by a bank loan from the CLT's bankers Unity Trust. The homes will be for affordable rent and will be managed by local alms-house charity, John Eastwood Homes, who will buy two of them. Residents are expected to move in next year.
Calder Valley Community Land Trust is also close to finalising its plans for 20 new terraced houses in Hebden Bridge on land donated by the Council, off Heptonstall Road above Bridge Lanes. The site has been unused since the previous houses were demolished in the 1960s. The proposal follows public consultations held in 2016 and 2017, and the plans have been further modified following a round of consultations held in April and May this year.