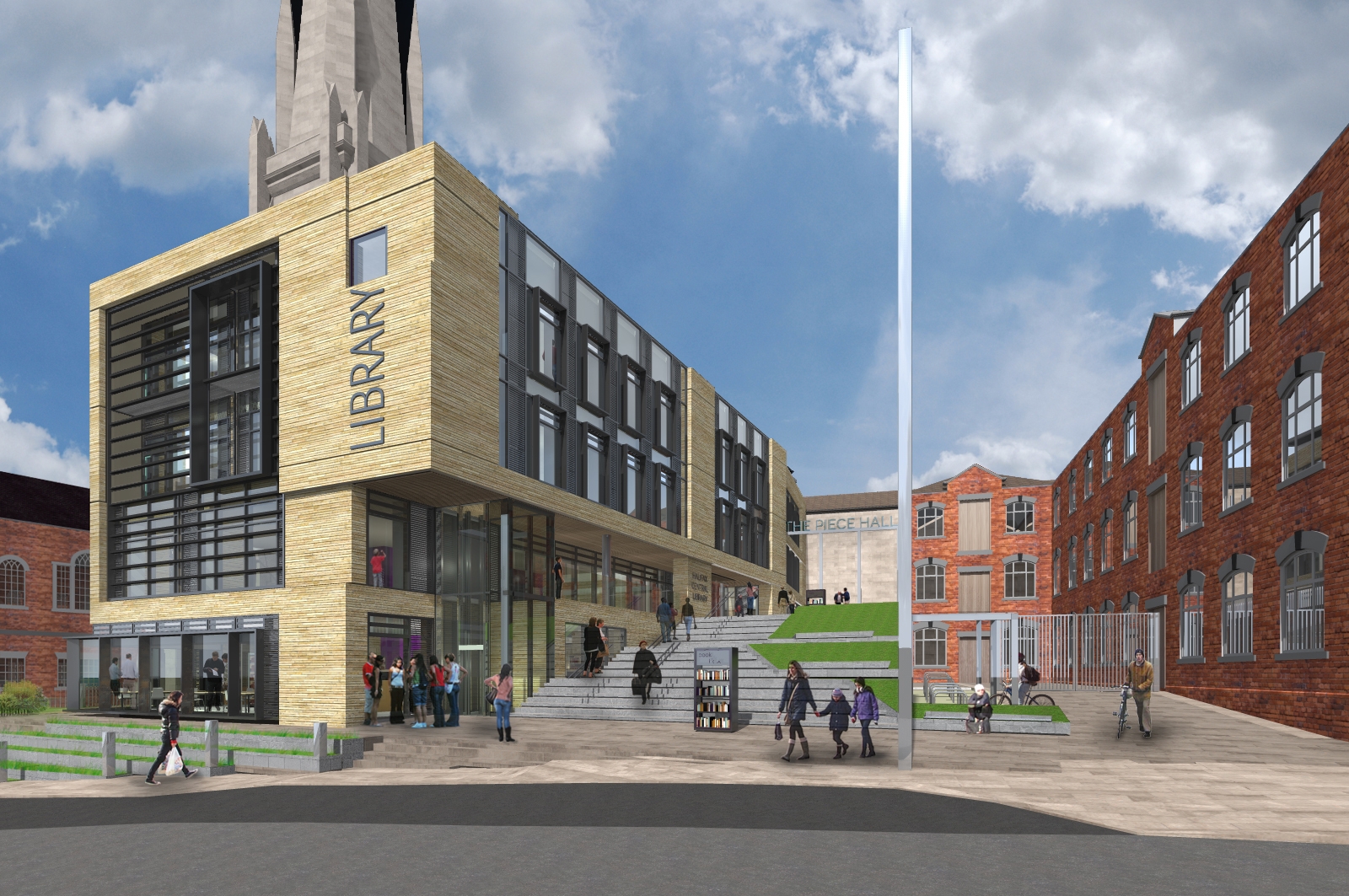 When the New Central Library in Halifax opens later this year members of the public will be able to use its services six days a week. 
Calderdale Council's Cabinet Member for Neighbourhoods and Communities, Cllr Susan Press said: 
"Currently the Central Library in Halifax is closed on Wednesdays, however the new library will be open six days a week. 

"We've reviewed current usage at the Central Library and have seen that people prefer to visit during the day, rather than late evening.  Fewer people visit between 6pm and 7pm on weekdays and 4pm and 5pm on Saturdays.  

"By changing the hours in the new library, so that it will close at 6.30pm on Monday, Tuesday, Thursday and Friday, and at 4pm on Saturday, we're now able to open on Wednesday mornings.   

"The new library will be open for the same number of hours each week but over six days." 
The new opening times will be: 
Monday                     9.30am to 6.30pm
Tuesday                   9.30am to 6.30pm
Wednesday              9.30am to 12.30pm
Thursday                  9.30am to 6.30pm
Friday                        9.30am to 6.30pm
Saturday                   9.30am to 4.00pm
Sunday                     CLOSED 
Work on site is entering its final phase and the scaffolding which surrounded the new Central Library & Archive has been removed to reveal the steel and glass exterior of the new building. 
The solar panels are now visible on the library roof.  These will save energy and provide a CO2 reduction of approximately 20% compared to a similar, standard building.  Although there will still be some requirement to draw electricity from the national grid, this will be significantly reduced.    
Work on the internal fit out is underway.  Local studies will be on the lower ground of the new library, adjacent to the West Yorkshire Archives.  At ground level there will be a reception area, the children's library and the Visitor Information Centre.   
The first floor will accommodate adult fiction and an area for 13 to 16 year olds, alongside a digital media area.   
The second floor will hold the adult non-fiction collections, areas for quiet study, and an IT section for use by individuals or groups. 
The new Central Library and Archive is due to open in summer 2017 and is being wholly funded by the Council.  Once completed it will be the flagship library service for the Council, providing a modern, digital space for the borough.  
Find out more about the new Central Library and Archive from our website and on Twitter @CMBClibraries.