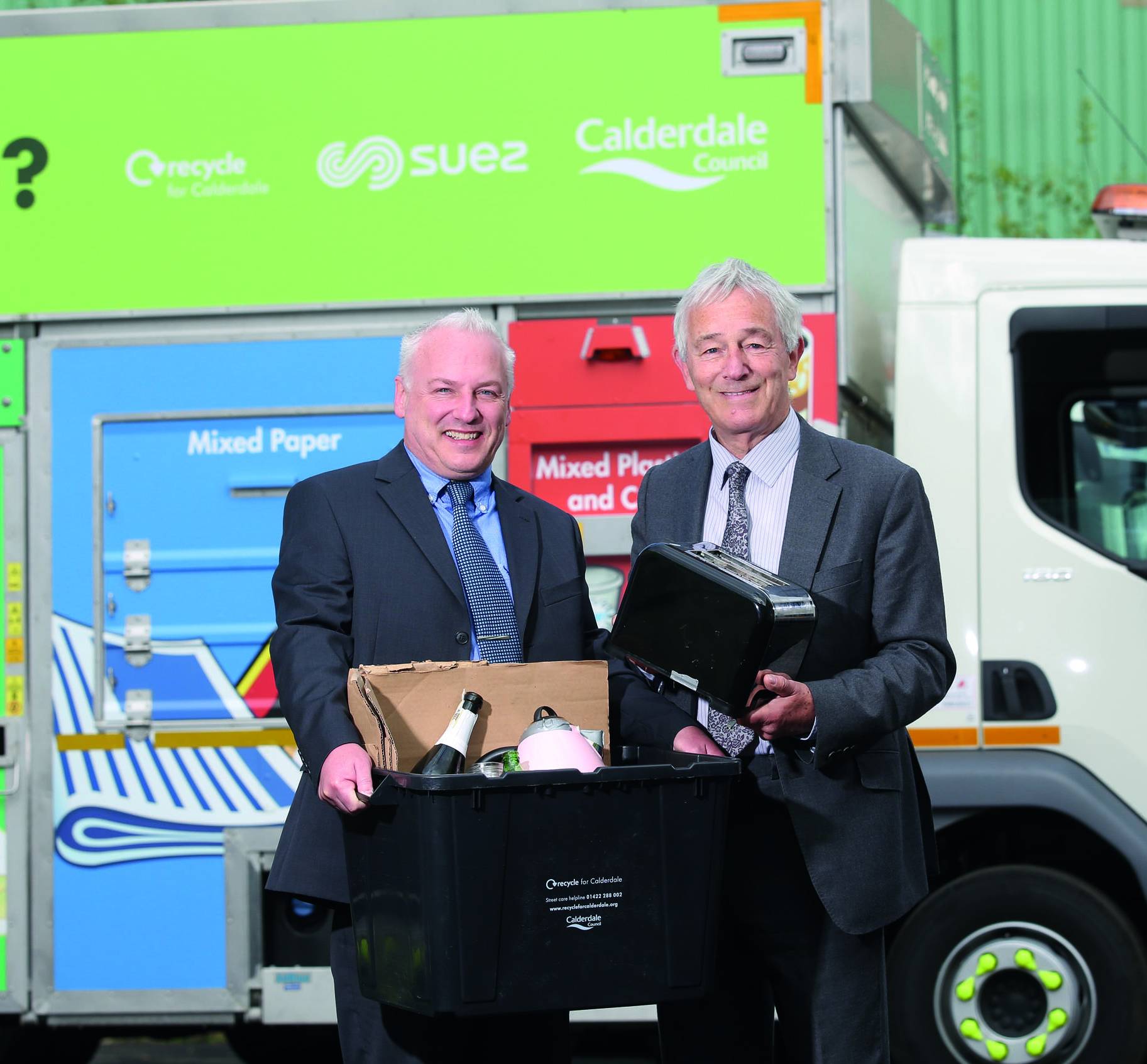 New waste and recycling services have now been introduced in Calderdale, meaning 94,000 households can recycle more than ever before at home. 
Cllr Barry Collins, Calderdale Council's Cabinet Member for Regeneration and Economic Development, said:
"We have completely revamped our entire waste and recycling services to make it easy for residents to recycle even more, improve efficiency and effectiveness, save money and make a big impact on recycling rates.

"It is a massive operation to make changes of this scale for all 94,000 homes in Calderdale, and whilst the rollout is going very well in the vast majority of cases, there will inevitably be a small number of issues initially as everyone gets used to the changes.

"We would like to thank those residents affected for their patience, and ask them to please bear with us. We're listening to people's concerns and continuing to work with SUEZ recycling and recovery UK to make the rollout of the new services go as smoothly as possible. We have additional support in our contact centre to deal with queries, and crews are working hard to resolve any issues.

"We have delivered information hangers to all residents so that they know what to recycle, when and how. Please keep your hanger in a safe place and check it to make sure you don't miss your collection day. If you don't have a hanger, let us know and we will sort this as soon as possible."
Head to www.calderdale.gov.uk/recycling for the easiest way to:
check your collection day
sign up to receive reminders about your collection day and any changes due to bank holidays
find out more about the new waste and recycling services
report a missed collection
request a waste / recycling container
Follow @recycle_waste on Twitter for updates.