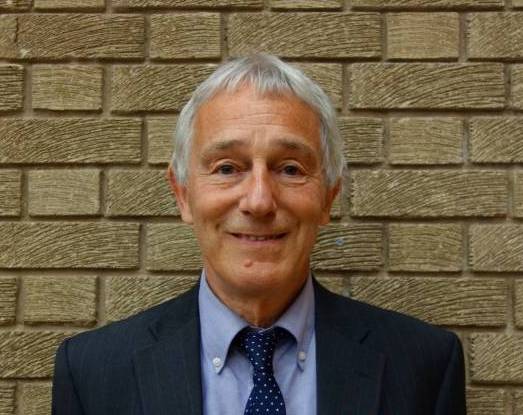 Funding for four major investment projects in Calderdale will be considered at the meeting of the West Yorkshire Combined Authority in Leeds on Thursday 2 August. 
The Combined Authority is being asked to approve £14 million of funding for the four schemes which would deliver highways and cycling improvements and the construction of new, affordable homes.  
Three of the projects being considered focus on infrastructure improvements. They cover the A58/A672 and the A646/A6033 highway corridors and a section of the Rochdale Canal towpath.  
Planned improvements to the towpath include resurfacing and widening a 6km stretch between Hebden Bridge and Todmorden, building on improvements currently underway on the 10km section between Hebden Bridge and Sowerby Bridge, providing communities along the Calder Valley with a traffic free route for cycling and walking.  
The £1.5m scheme will be funded through the recently announced Department for Transport (DfT) Cycle Safety Fund and will be delivered through the Combined Authority's £60m CityConnect programme, in partnership with Calderdale Council and the Canal & River Trust.  
Calderdale residents are already benefitting from improvements made to the Calder Hebble Navigation Towpath between Sowerby Bridge Basin and Hollas Lane Bridge, where works to resurface and widen a further 2km were completed in June. Current works to the Rochdale Canal are expected to be complete in October 2018. 
The two road projects relate to the A58 / A672 corridor from Junction 22 of the M62 to King Cross in Halifax and the A646 / A6033 from Todmorden to Skircoat Moor. These are well-used routes which can be congested during peak times, suffer in pockets from poor air quality and limit the potential for economic growth because of variable journey times. Both schemes are designed to strengthen the cross-Calderdale road network and include improvements to cycling and walking facilities, encouraging active travel.  
The fourth project under discussion next week involves the demolition of three empty tower blocks to make way for new affordable homes on the Beech Hill estate, regenerating an area of Halifax long overdue for renewal.   
Calderdale Council's Cabinet Member for Regeneration and Economic Strategy, Cllr Barry Collins, said:  
"Plans are still at an early stage, but I'm pleased that the West Yorkshire Combined Authority is recommending the progression of all four schemes. Taken together, they represent another major step forward in our programme of regeneration and investment up and down the borough." 
Cllr Susan Hinchcliffe, Chair of the West Yorkshire Combined Authority, said: 
"Through our Leeds City Region Enterprise Partnership (LEP) Growth Deal and the West Yorkshire-plus Transport Fund, we have been able to create or safeguard 27,500 jobs across the Leeds City Region in the past three years.  

"Thanks to capital funding secured by the Combined Authority and LEP we are set to invest £195 million this year in schemes that will improve the City Region's road, rail and cycling links in the region, develop land for housing and commercial use, regenerate town and city centres, and support businesses to create jobs and apprenticeships."  
Thursday's West Yorkshire Combined Authority meeting takes place at Wellington House in Leeds at 11am. It is a public meeting and everyone is welcome – people who can't attend can also watch the live or recorded webcast via www.westyorks-ca.gov.uk(external link). The agenda and papers for the meeting can also be found in the Committees section of the website.