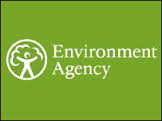 Calderdale residents and business owners are invited to find out more about the progress of the Calderdale Catchment Plan at a drop-in event in Hebden Bridge this month. 
Anyone can stop by to find out more between the hours of 3pm to 8pm on Thursday 15 September at Hebden Bridge Town Hall. 
People will have the opportunity to view the draft and gain feedback on the Calderdale flood action plan which has been developed over the summer with considerable input from the community. 
Helen Batt, Calderdale catchment director at the Environment Agency said:
"We want to provide the opportunity for as many people as possible to be involved in producing the plan and shape the ongoing community involvement in implementing and updating the plan over the coming months and years."  
Representatives from partners involved in producing the plan will be at the event to answer any questions. 
Following last December's devastating floods in the Calder Valley, the Environment Agency was asked by the Secretary of State to put together a detailed catchment plan to manage and reduce the risk of flooding in Calderdale over the next 25 years. The plan has been put together by the Environment Agency, its partners and the community through a series of workshops over the summer. The plan will be published in full in October.