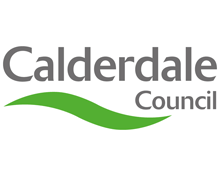 Calderdale Council celebrated the hard work and dedication of colleagues with a recognition afternoon at the Victoria Theatre, Halifax on Thursday 26 September 2013. The cost of the event was covered by sponsorship from local businesses who also attended to present the awards.
The 'Our Stars' event recognised the inspirational example set by colleagues, teams and services across the Council over the last 12 months. 
Calderdale Council's Leader, Cllr Tim Swift, said:
"Last year, whatever the challenges, many Calderdale staff went above and beyond expectation to help their service, and the people of Calderdale. We wanted to make sure those efforts didn't go unnoticed, and the Our Stars ceremony was a great way to highlight the achievements of Calderdale workers.

 

"From the most dramatic stories to the more apparently mundane, the work our colleagues do every day touches the lives of everyone who lives and works here."
The Chief Executive of Calderdale Council, Merran McRae, attended the event to thank all of those who have made a key contribution to Calderdale's success. She said of the awards:
"The Our Stars event provided a unique opportunity to come together as one Council, to celebrate our achievements and listen to the highlights of the past year from each of our diverse service areas.
"We've saved lives, set records and won national awards. The stories and achievements we have heard have been extraordinary – a showcase of the amazing work, dedication and commitment our colleagues put in each and every day."
Awards and sponsor summary.
The winner and runners-up in each category were as follows:
Our Calderdale
Winner – Christine Henderson
Runner-up – Liz Thorpe
Runner-up – The Markets Team
Runner-up – The Contact Centre
Our Support
Winner – Alison Metcalfe
Runner-up – Cohesion and Equality Team
Runner-up – Cutting Hedge and the supporting team
Runner –up – Handy Person Team
Our Inspiration
Winner – Margot Puddepha
Runner-up – Rachel Jones
Runner-up – Robert Wilkinson
Runner-up – Steven Hollis and Jamie Bradley
Our Star
Winner – Sports Services
Runner-up – Winter Maintenance Team
Runner-up – Bankfield  Museum
Runner-up – Safer, Cleaner, Greener
Our Innovation (voted for across the Council)
Joint Winners – Karen Midgley and Families Information Service
Runner-up – Lee Cumsikey
Runner-up – Maureen Coogan-Williams
Our Hero
Winner – Sail Suleman
The event sponsors were:
Our Star
Home Instead Senior Care
www.homeinstead.co.uk/calderdale(external link)
@homeinstead
Facebook.com/homeinstead
Our Calderdale
Federation of Small Businesses
http://www.fsb.org.uk/west-yorkshire/branches/calderdale(external link)
@FSBCalderdale
facebook.com/FederationOfSmallBusinesses
Our Hero
Imagineer
www.imagineer.org,uk(external link)
@ImagineerNow
facebook.com/ImagineerCiC
Our Innovation
Severn Unival
www.severnglocon.co.uk(external link)
@severnglocon
Facebook.com/severnglocon
Our Support
Pure Clean UK ltd
www.purecleanltd.com(external link)
@Pure_Clean_Ltd
facebook.com/PureCleanLtd
Our Inspiration
Lattitude7
www.lattitude7.co.uk(external link)
@martinhaigh
facebook.com/martin.haigh.94
Halifax Party Nights, provided the theatre and event decorations and props.
@thepregogroup
facebook.com/Pregoevents
Cardelium provided the balloon decorations for the theatre and stage.
www.cardelium.co.uk(external link)
@cardelium
facebook.com/cardelium
Nominees for the awards came from all Calderdale service areas and entertainment was provided by the Council's own staff, who performed live music both before and after the event