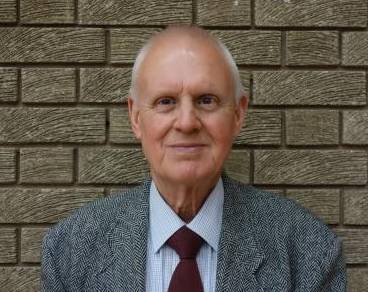 Calderdale Council and our social care providers are leading on the delivery of social care services to several thousand of our most vulnerable people, every hour of every day, in Calderdale during the pandemic.
We are seeing a huge determined effort showing love, kindness and compassion to those who really need our help and support. It's time to #ClapforCarers and #ClapforCouncils along with our brilliant NHS staff.
At this unprecedented moment, as the impact of COVID-19 increases, we are stepping up and enhancing our social care response to make sure everyone receives the care they need to save lives, and protect the NHS, as we are a place that prides itself on kindness and compassionate care.
We are developing support in partnership with local hotels and specialist providers to ensure we help those who need care packages, we are putting in place caring and compassionate service provision to those who need to be discharged from hospital, and we are stepping in to help if a carer is unwell. Residents will be supported by a team of experienced care workers from the Council.
Hotels were required to close as the country entered lockdown, but this also provides employment for the hotel's catering and maintenance team.
Working closely with health colleagues, the Council is also developing extra capacity to care for patients who have recovered enough from COVID-19 to leave hospital but still require some nursing before they can return to the community. A team of health workers and experienced care professionals would support patients as they continue to recover.
Council staff are going the extra mile, are being redeployed by the Council to settings where sickness levels within the workforce are becoming challenging, or where specialist support is needed because a resident has developed COVID-19.
Working with the Local Resilience Forum, the Council has also ensured that Personal Protection Equipment (PPE) is being distributed throughout those working in the care sector, to help limit the spread of the virus.
Calderdale Council's Cabinet Member for Adults' Services and Wellbeing, Cllr Bob Metcalfe said:
The Council's adults social care team and our providers are heroes, working tirelessly to make sure that people receive the best possible care. I also want to thank those staff who are in new roles to help us, doing a totally different job right now to support those who need our care, our kindness and the hope we offer in people's lives.

I hope you will join with me tonight to not only clap for our wonderful NHS colleagues, but also #ClapforCarers and #ClapforCouncils.

Thank you.

I am incredibly proud of all of you.
For up-to-date and reliable information about COVID-19, use trusted sources such as:
www.gov.uk/coronavirus(external link)
www.nhs.uk/coronavirus(external link)
www.calderdale.gov.uk/coronavirus
The Council urges everyone in Calderdale to follow the Government guidance on Staying at home and away from others(external link). This is the single most important thing you can do to protect the NHS and save lives. As well as social distancing, you can reduce the risk of catching and passing on COVID-19 by washing your hands(external link) with soap and water often, for at least 20 seconds, avoid touching your face and follow the 'catch it, bin it, kill it(external link)' guidance.
Calderdale Council continues to work on all aspects of the response to COVID-19. At its Cabinet meeting on Monday 16 March, the Leader of the Council, Cllr Tim Swift, announced a 10-point plan detailing how the Council will respond to the risks related to COVID-19.
The Council continues to closely monitor the rapidly developing situation and rigorously follow national guidelines. All services are ready to adapt as necessary.
Keeping well, physically and mentally, is really important if you're social distancing. Your usual sports club may not be running, but there are lots of things you can do to stay active and still practise social distancing – go to https://active.calderdale.gov.uk/ for some great ideas. Equally, make sure you look after your mental health. This advice(external link) from the BBC gives you some ideas on how to do that.