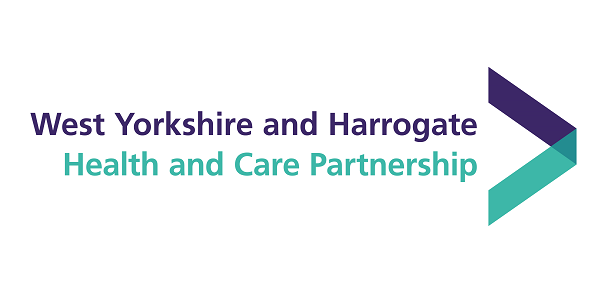 West Yorkshire Health and Care Partnership (WY HCP), an integrated care system, has agreed a £12million funding package to support staff in the independent care sector today at its Partnership Board (Tuesday 7 December).
Longstanding issues with pay and competition for staff from other sectors have come to a head, particularly in the context of seasonal workforce recruitment in the retail and hospitality sectors. As a result, the sector is facing additional recruitment and retention challenges which in turn is leading to further pressure on families and carers, as well as the health and care sector. More people are awaiting hospital discharge or experiencing problems with community care service delivery and variations in experience of care.
Cllr Tim Swift, Chair of the Partnership Board and Leader of Calderdale Council said:
"At the Partnership Board meeting today we supported a proposal to use NHS resources provided for West Yorkshire priorities to enable the health and care system to bring forward the increase in national living wage for social care staff in West Yorkshire from April 2022 to December 2021. Whilst this will not resolve all the issues, it demonstrates that we are all committed to working together in the interests of our population across traditional boundaries between local government and health, supporting the independent sector to address the problems impacting on social care."
Rob Webster, CEO for WY HCP said:
"Our partnership values the role social care plays in the lives of people. Care workers are key to someone being able to live independently in their own home and can make all the difference between getting someone back home or keeping them in an NHS hospital. Caring is an important profession, and we are happy to be supporting our social care staff and partners as we join up care across West Yorkshire."
Richard Parry, WY HCP Sector Lead for Adult Social Care and Director for Commissioning and Adult Social Care at Kirklees Council said:
"The single biggest factor affecting staff turnover is basic pay, but closely followed by feeling valued. One way we can reduce this is by implementing the national living wage before April 2022, for those not currently receiving it. This will not only improve pay rates but will help demonstrate parity of esteem alongside NHS colleagues and recognise the incredible contribution of our social care workforce throughout the pandemic and beyond.  It's the first step we are taking collectively across West Yorkshire to demonstrate our commitment and value to and for the independent care sector."
Pay rates for workers on the minimum wage are set to rise in April 2022, with the rate for those aged over 23 rising to £9.50 an hour from £8.91. The rise means a full-time worker will get £1,074 extra a year before tax.
Jo Webster, Corporate Director for Adults and Health at Wakefield Council and Chief Officer for NHS Wakefield Clinical Commissioning Group said:
"I welcome the £12million funding package across West Yorkshire, which will be used to support the important work of Wakefield care workers. The Wakefield district already benefits from improved collaborative working between council and NHS services, which is contributing to improvements for local services. And today's news will ensure that we are providing adequate funding to ensure that further work is underway to address the wider needs of the sector to ensure the workforce continues to be valued and recognised."
Louise Bestwick, CEO Bradford Care Association said:
"We are very grateful that WY HCP are leading the way and taking decisive action to support the social care workforce. This demonstrates that our workforce is valued and an integral part of the health and social care system. This is a very important first step on the journey towards equity and parity with the NHS. It will provide a much-needed moral boost to our dedicated social care workforce who continue to work tirelessly to support and care for the most vulnerable people in our communities."
Manjinder Boo Dhiman, Co-chair of the Registered Managers Network, Calderdale said:
"The dedication and commitment shown by all social care staff prior to and during the pandemic is difficult for me to put into words. I cannot express enough the importance of social care staff being valued, supported, and rewarded for the work they do day in and day out. The effort for social care staff has been incredible and I would support any proposal to increase wages without question. Attracting new people into the sector is vitally important and with increases in hourly rates, this may become more appealing for people working or considering working in health and social care and may help services with the recruitment process which at this time is extremely difficult."
James Creegan, Chair of Kirklees Care Association said:
"We are delighted WY HCP has recognised the importance of the social care work force and their invaluable contribution to ensuring our most vulnerable people get the care they need and deserve. Being able to bring forward the national minimum wage increase by four months should make a difference to the people who work tirelessly and show that they are truly valued as professionals within the health and social care system. Whilst this will not solve the problem of workforce recruitment or retention it might go some way to stabilising a difficult situation faced by many independent providers of social care. It demonstrates that our partners are committed to ensuring the social care workforce is treated with equity and valued in the same way as their NHS colleagues."
Michelle Atkinson from Leeds Care Association said:
"Leeds Care Association welcome the news that WY HCP have recognised the pressures the independent sector social care workforce is experiencing and are able to implement the national living wage from December because of NHS investment. It will make a real difference to the staff who work in the sector.  This investment recognises the importance of the skill and commitment of staff within the sector, who have worked tirelessly to support the wider system over the last two years."
Gaynor Saunders, Chair of the Independent Sector Liaison Group, Wakefield said:
"On behalf of the Independent Sector Liaison Group for care providers in Wakefield, I wish to pay tribute and thanks to all of those involved, who have pushed for this funding to support care workers at a time when they are feeling deflated, undervalued and worried about how they are going to support their own families at this time of year. Bringing the national living wage forward to December from April 2022 places WY HCP as trailblazers to uniting the health and social care sector. This small, but not insignificant decision, will undoubtedly restore faith in hardworking and committed staff who have endured probably the worst two years of their working life. It will hopefully encourage them to remain in the sector and continue to support those people who sadly, will need health and care services through the difficult winter."
Given the challenges faced it seems the most sensible thing to do during these pressurised times. It will help to fund a winter support package to tackle the rising needs of people and staff shortages in the sector.
Further work as part of WY HCP's People Plan is underway to support the wider needs of the sector, including recruitment, training, and career development opportunities and ensuring the value of the workforce in the sector is recognised.