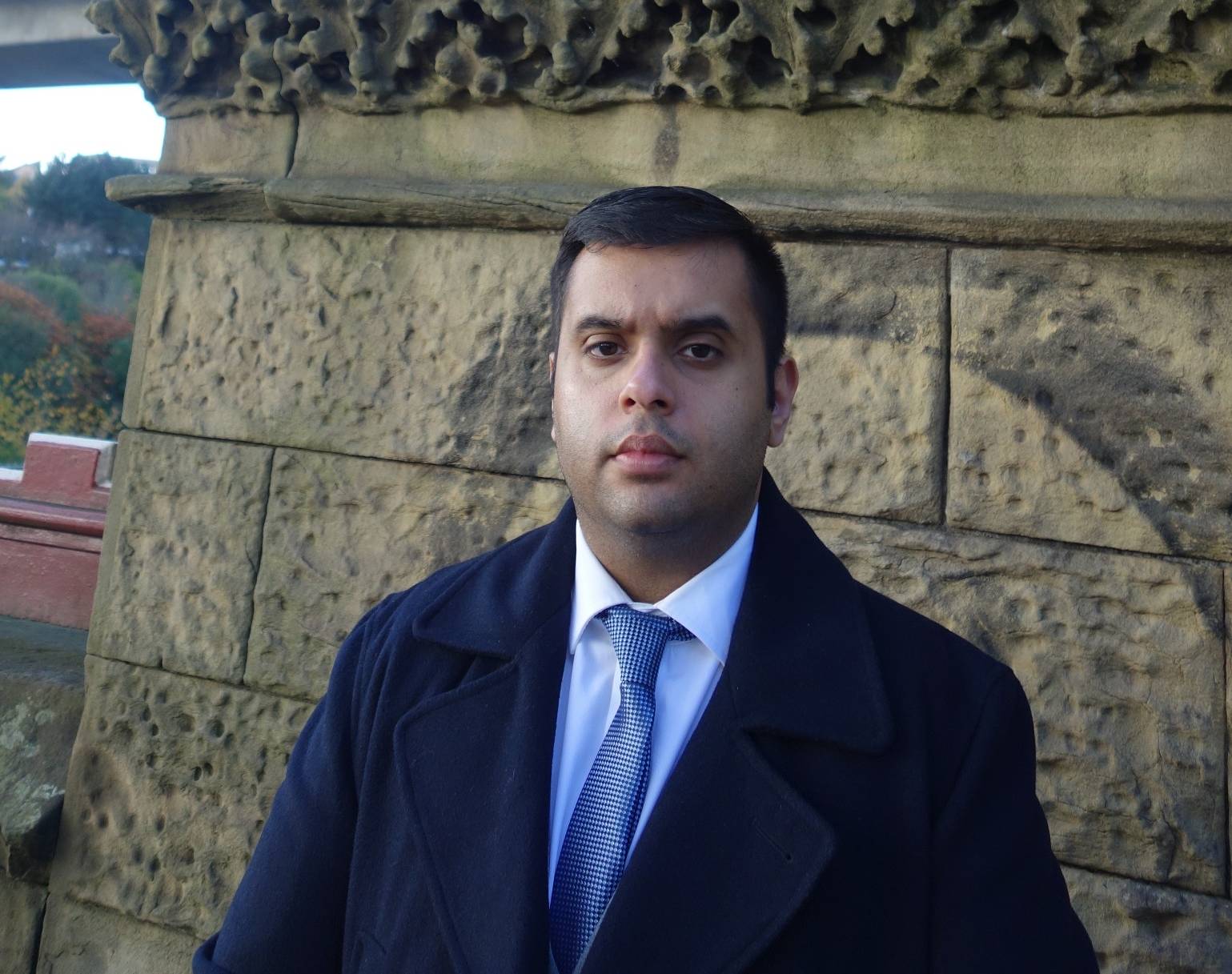 West Yorkshire and Harrogate Health and Care Partnership has pledged support for World Suicide Prevention Day on 10 September by showing its commitment to end all preventable deaths by suicide across the area.
World Suicide Prevention Day, organised by the International Association for Suicide Prevention, aims to raise awareness that suicide can be prevented.
West Yorkshire and Harrogate Health and Care Partnership also fully support the Zero Suicide Alliance(external link) which is a coalition of partners determined to work together and share best practice in preventing suicides. In support of this, the Zero Suicide Alliance developed 'Save a Life' suicide prevention training that's free and accessible to all.
Around 4,500 people take their own lives each year in England. It's the biggest killer of males under 50; mental health illness and financial problems are some of the biggest contributing factors of suicide across the area.
West Yorkshire and Harrogate Health and Care Partnership, the 3rd largest partnership of its kind in the country, includes Bradford District and Craven; Calderdale, Harrogate, Kirklees, Leeds and Wakefield.
Suicide prevention takes place at both a local and West Yorkshire and Harrogate level. A multiagency Suicide Prevention Advisory Network has been set up to work across all partner agencies – on the basis that all suicides are preventable.
Some of the recent steps the Partnership has taken to prevent suicide and support people include:
Securing £117k of additional funding from NHS England / NHS Improvement to allow development workers to provide advice, training and support to 600 men in the area. The Partnership will work with voluntary organisation partners like State of Mind and Luke's Lads to help. These new 'pathfinder workers' will focus on all men – with a specific emphasis on those most at risk aged 35-50 years. Innovative ways of engaging men will be developed in partnerships with leisure, sporting and community organisations, like football, rugby and boxing clubs.
A scheme to give firefighters suicide prevention techniques aims to help reduce the number of people who take their own life. To help achieve this West Yorkshire and Harrogate Health and Care Partnership has invested £22,000 in a basic 'train the trainers' fire service pilot.
We are working with the University of Huddersfield to pioneer the use of computer artificial intelligence (AI) to predict which mental health patients are most likely to take their lives. By studying anonymised medical records of people who had died by suicide, a computer programme has been created that could help predict who is most at risk. With further work, the AI could be used to scan people's electronic medical records in real time and produce daily lists of those who are likely to take their own lives – an area of work which could be shared wider across West Yorkshire and Harrogate. Kirklees Council Public Health are currently supporting Huddersfield University to help scope the possibility of piloting this within primary care in the area.
A campaign to scope the extent of the demand for a specific military veteran support service to evaluate future requirements and develop services based on needs and risks.
In depth audits of suicide, based on the nationally recognised Leeds model, to gain a better understanding of the problem and allow better targeted intervention and support. Various activities will take place across West Yorkshire and Harrogate to mark the day and raise awareness of suicide prevention. Examples include:
In Bradford, where a stall will be held in Broadway Shopping Centre by Mind Bradford and Change, Grow, Live, providing information and advice on addiction, mental health and crisis.
North Yorkshire will launch their mental health training hub.
Leeds City Council's Public Health Team is holding a workshop focusing on the findings of their latest Suicide Audit, following on from the significant investment by the council in suicide prevention work through grants work aimed at men at risk distributed by Leeds Community Foundation.
Kirklees Council will be promoting the Zero-Suicide elearning training to their staff as part of suicide prevention day; since February they have had 436 members of staff access the training.
South West Yorkshire Partnership NHS Foundation Trust in Wakefield and beyond are launching a suicide prevention improvement plan and publicity campaign, which includes sharing key messages regarding suicide prevention with a focus on encouraging all staff to complete 'Save a Life' training.
Wakefield Samaritans branch will be focusing on targeting local business and holding information sessions directed at engaging with the workforce with the NSPA 'save a life' cards being distributed across our district at community venues also engaging with third sector organisations. Huddersfield Samaritans branch are holding a stall at the Lawrence Batley Theatre in the evening.
Calderdale Council is also hosting an event on Tuesday 10 September to launch the new West Yorkshire and Harrogate wide Suicide Bereavement Service which is based on the Leeds based postvention suicide bereavement support service. The service will be rolled out across West Yorkshire and Harrogate thanks to funding of £173,000 from NHS England/NHS Improvement. Attendees include mental health workers and those bereaved or affected by suicide. The services aim to support people's emotional wellbeing following the suicide of a family member or friend.
People will be able to self-refer, or to be referred by other people, such as funeral directors, the police, coroners, or NHS staff across West Yorkshire and Harrogate. The service was set up in 2015, led by Leeds Mind with support from Leeds Survivor Led Crisis Service and funded by Leeds City Council Public Health.
Calderdale Council's Cabinet Member for Public Health and Cohesion, Cllr Faisal Shoukat, said:
'The impact of suicide can be devastating and we do all we can to prevent it. We also want to raise awareness of the support available for people who may be contemplating taking their own life and for those affected by suicide. We're pleased to be hosting a regional event at Halifax Town Hall to mark World Suicide Prevention Day, which will see the launch of the West Yorkshire and Harrogate Suicide Bereavement Service. This exciting new project will complement our own work with our partners who include the NHS, emergency services, Samaritans and other voluntary and community organisations under the banner of the Calderdale Suicide Prevention Group. The Calderdale suicide prevention plan sets out a number of ways to prevent suicide with a range of actions that includes targeting high risk groups, awareness raising, training and  physical measures, such as signage and barriers. By supporting those bereaved by suicide now, we will help to reduce suicides in the future, so I welcome this initiative."
Rob Webster, CEO for South West Yorkshire Partnership Foundation Trust and CEO Lead for West Yorkshire and Harrogate Health and Care Partnership, said: 'It's really important that we all do what we can to support people who may be feeling hopeless or helpless. World Suicide Prevention Day is a helpful reminder to do this should we ever need one. It aims to inspire people to challenge their beliefs about mental illness and to be more open in their attitudes and behaviour. We know opening up to mental health is not always easy. There is a wealth of support available to help us all do this, including the national movement 'Time to Change', which has a raft of useful information and free online advice from Zero Suicide Alliance. As someone who has been personally affected by suicide, I understand the impact not just on the person, but also the devastating impact on family and friends left behind. I know we can reduce the impact by joining forces and working together with West Yorkshire and Harrogate communities."
To find out more about West Yorkshire and Harrogate Health and Care Partnership's work to prevent suicide download the plan or read the Suicide Prevention Annual Report at www.wyhpartnership.co.uk(external link).
Further organisations that can provide support:
Papyrus
Provide confidential support and advice to young people and provide a safe space to talk through anything happening in your life. Ring the HOPELINE 0800 068 41 41 or visit https://papyrus-uk.org(external link)
 Time to Change is a growing movement of people changing how we all think and act about mental health problems. Visit https://www.time-to-change.org.uk/ 
Zero Suicide Alliance 'Save a life' training course online – it only takes 20 minutes and could save someone's life. Visit https://www.zerosuicidealliance.com/get-involved/
ENDS