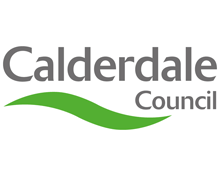 A Calderdale resident has been ordered to pay almost £1000 for a breach in planning enforcement regulations on land in Mixenden, north Halifax.
Mr John Hutchinson was using Green Belt land at Hays Lane, Mixenden for the storage of skips, vehicles, building materials and other waste, which had been placed on the land without Planning Permission.
Calderdale Council issued an enforcement notice in December 2020, after Mr Hutchinson failed to clear the land of waste. It was also considered that the noise and disturbance from the site would affect nearby local properties and there were highways safety concerns.
Planning enforcement officers visited the site on a number of occasions, but despite reminders, the land remained uncleared. The Council then had no choice but to prosecute for failure to comply with the enforcement notice.
On Thursday 2 February 2023, the case was heard at Bradford Magistrates' Court, where Mr Hutchinson pleaded guilty. He was fined £384 and was ordered to contribute £564 to the Council's costs.
Calderdale Council's Cabinet Member for Regeneration and Strategy, Cllr Jane Scullion, said:
"We take any breach of planning regulations very seriously and we will not hesitate to take appropriate action if necessary.

"Protecting Calderdale's distinctive environment is so important and when we receive reports of issues like these, which blight our landscape, we act swiftly to find those responsible.

"After receiving reports of an issue at Hays Lane in Mixenden, our officers visited the site on a number of occasions to provide advice. After this was ignored, we had no choice but to refer the matter to the courts."
ENDS