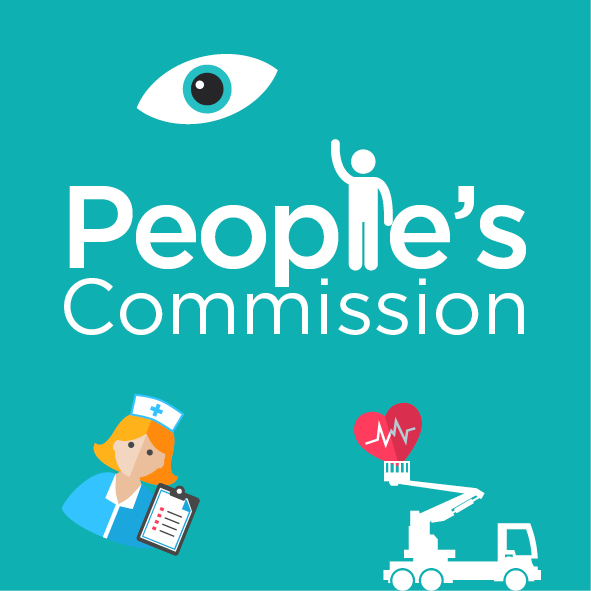 The second public meeting of Calderdale Council's People's Commission will take place at 1.30pm – 3.30pm on Wednesday 13 August 2014 at Halifax Town Hall.
The Commission has an evidence gathering panel which includes Councillors from the Council's three main political parties, and an independent Chair, Professor Andrew Kerslake, an Associate Director of the Institute of Public Care and an Emeritus Professor at Oxford Brookes University.
During the meeting the panel will hear a presentation from Calderdale Council's Director of Public Health, Paul Butcher, providing data on current health use and how this may change in the future.  There will also be a discussion of the evidence which has already been submitted to the People's Commission by members of the public.
Professor Andrew Kerslake said:
"The People's Commission needs to consider a range of evidence. Facts and figures might appear to many people to be either dull or incomprehensible or both. However, an important element of the commission is to examine the evidence available of how health services in Calderdale are currently used, what might happen in the future and what research tells us is good practice.

"This session is also an opportunity to hear some of the early comments from the local events we have been holding around Calderdale."
Anyone can come along to the meeting, however if you aren't able to make it the People's Commission Panel would still like to hear from you. 
You can share your experiences of local health or social care services and how you would like to receive services in future, by contacting the People's Commission:
in writing at People's Commission, Town Hall, Crossley Street, Halifax, HX1 1UJ

by emailing peoplescommission@calderdale.gov.uk

or via Twitter at @Calderdale using the hashtag #HealthyViews
The panel will review people's comments until the Commission closes in the autumn.
Calderdale's Clinical Commissioning Group (CCG) is currently reviewing local health services and the People's Commission will give local people an opportunity to debate what services are needed now and in the future.
The People's Commission is expected to report its recommendations to Full Council and the CCG in autumn 2014.