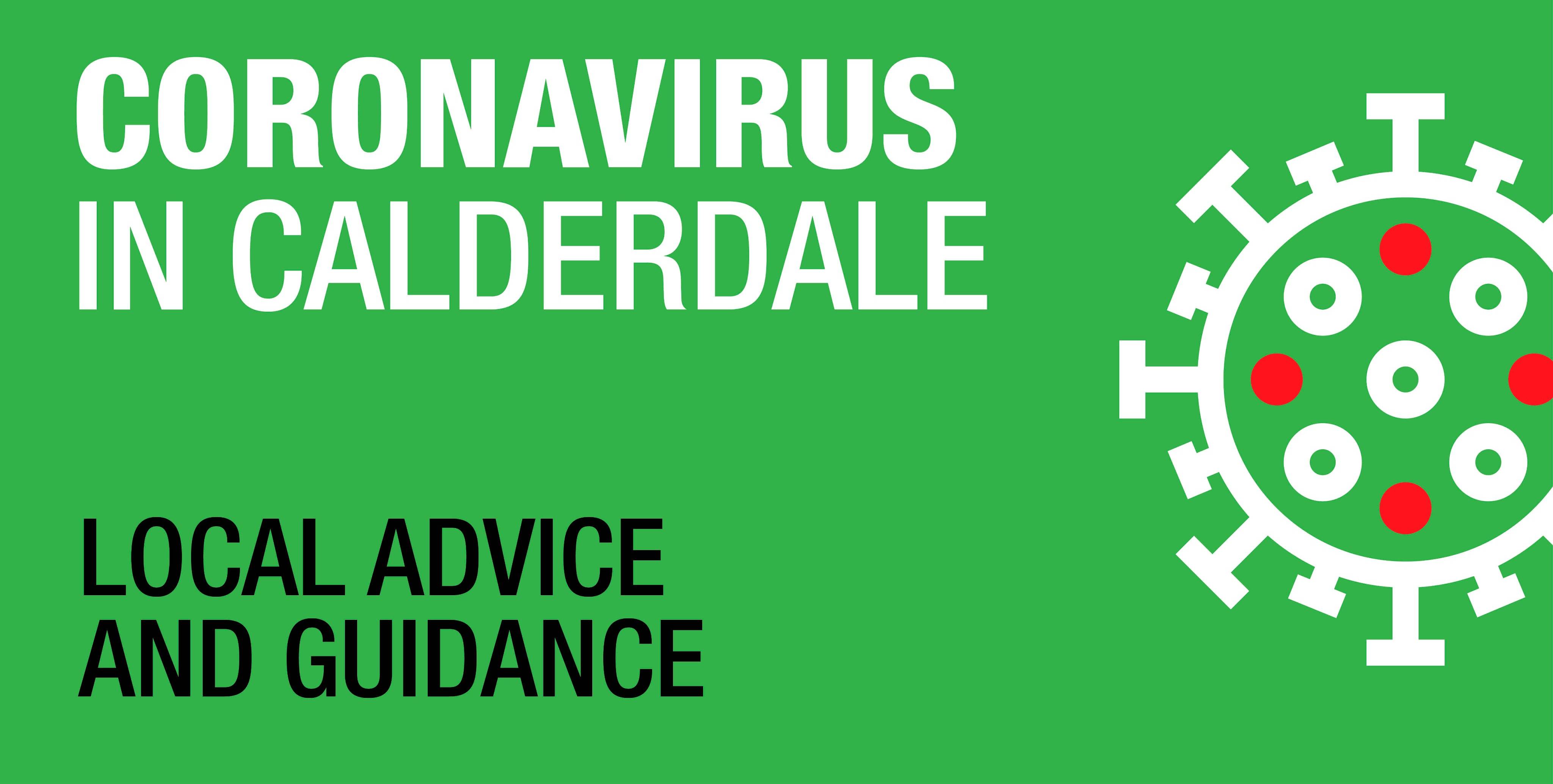 An updated plan to prevent and contain any local outbreaks of COVID-19 is being published by Calderdale Council.
Each local authority in England is required to publish a Local Outbreak Prevention and Control Plan.
Calderdale's plan was originally published in June 2020, but has now been updated to reflect the increasing incidence of COVID-19 in Calderdale, changes to government policy, increased understanding of the virus and lessons learned from outbreak prevention and control.
The updates to the plan were agreed at the meeting of Calderdale Council's Cabinet on Monday 9 November 2020.
The Leader of Calderdale Council, Cllr Tim Swift, said:
"It's now over four months since we originally published our COVID Outbreak Prevention and Control Plan and an awful lot has happened within that time.

"It's therefore important that we update the plan to ensure it's as current and relevant as possible, helping us deal with any outbreaks quickly and effectively and supporting a reduction in cases in the borough.

"Our local contact tracing service is a key part of our response, and its continued success is so important to help break the chain of infection.

"Unfortunately cases are particularly high at the moment  and we all need to play a part in reducing the risk of transmission."
COVID cases in Calderdale are currently significantly higher than the national average. To support a reduction in cases in the borough, the plan focuses on three key objectives:
To prevent COVID-19 cases and outbreaks
To identify COVID-19 cases
To reduce transmission of COVID-19 and manage outbreaks
To meet these objectives, there are seven key themes to the Local Outbreak Prevention and Control Plan:
Planning the management of local outbreaks at care homes and schools, for example by ensuring that there is effective monitoring and identifying the required response in different scenarios.
Identifying areas which have a higher risk of the transmission of infection, for example meat packing plants, places of worship, ports and airports and then putting in place preventative measures and outbreak management strategies.
Making sure that enough tests are quickly made available locally at the places where they are needed if there is a suspected outbreak.
Supporting Public Health England on local contact tracing.
Analysing the local and national data to monitor the rate of infection.
Supporting vulnerable people who need to self-isolate and ensuring services meet the needs of all our communities.
Establish a Local Outbreak Control Board, led by Councillors, to oversee the local element of the national Test and Trace programme.
The plan will continue to be updated as required as more is learnt about COVID-19 and the effectiveness of outbreak prevention and control actions.
There are always three big things that we all need to do to protect ourselves, our loved ones and our communities:
Limit contact with other people as much as possible
Wear a face covering if we have to go inside where there are other people we don't live with, e.g. when food shopping
Stay at home and complete the full isolation period if we have symptoms of COVID-19, a positive test result or if we have been in contact with someone that does.
For up-to-date and reliable information about COVID-19, use trusted sources such as: