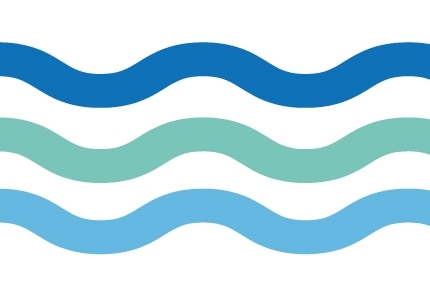 Two schemes to help prevent flooding in the Calder Valley could soon take a step forward at the next meeting of Calderdale Council's Cabinet.
Cabinet will look at two flood schemes to progress, complementing the flood schemes already underway. This includes a major flood alleviation scheme at Mytholmroyd and a programme of wetland and environmental improvement schemes.
The proposed Mytholmroyd scheme involves the relocation of Caldene Bridge. The bridge is one of two crossing points over the River Calder in the centre of Mytholmroyd and currently constricts the amount of water that can flow down river.
It's planned that the bridge would be relocated 25 metres upstream, to allow for the widening of the river to improve capacity. The Council has bid for and been given provisional approval for additional financial support of £1.6 million from the European Structural and Investment Fund (ESIF).
The Council has also applied for funding from ESIF to progress plans for a range of initiatives, including the creation of new wet woodlands, grasslands and aquatic habitats at multiple riverside sites along the Calder Valley.
These plans would provide attractive natural environments that would reduce the risk of flooding. The areas would be landscaped to aid water retention and help bring back wildlife and wetland areas which have been lost in the past.
This project would be delivered by the Council, in partnership with the Yorkshire Wildlife Trust, the Environment Agency and local community organisations.
Calderdale Council's Cabinet Member for Regeneration and Economic Development, Cllr Barry Collins, said:
"These two schemes would be a real benefit to the Upper Calder Valley, both minimising the flood risk and adding value to the environment.

"The Caldene Bridge scheme will significantly improve the standard of protection for homes and existing businesses in Mytholmroyd from future flooding. This would in turn make the area more attractive to new businesses – boosting the local economy.

"In addition to this, the creation of new natural environment sites along the valley would not only complement existing flood defences, but also provide an attractive environment for wildlife to flourish."
The proposals will be discussed at the meeting of Calderdale Council's Cabinet from 6pm on Monday 15 January at Halifax Town Hall.