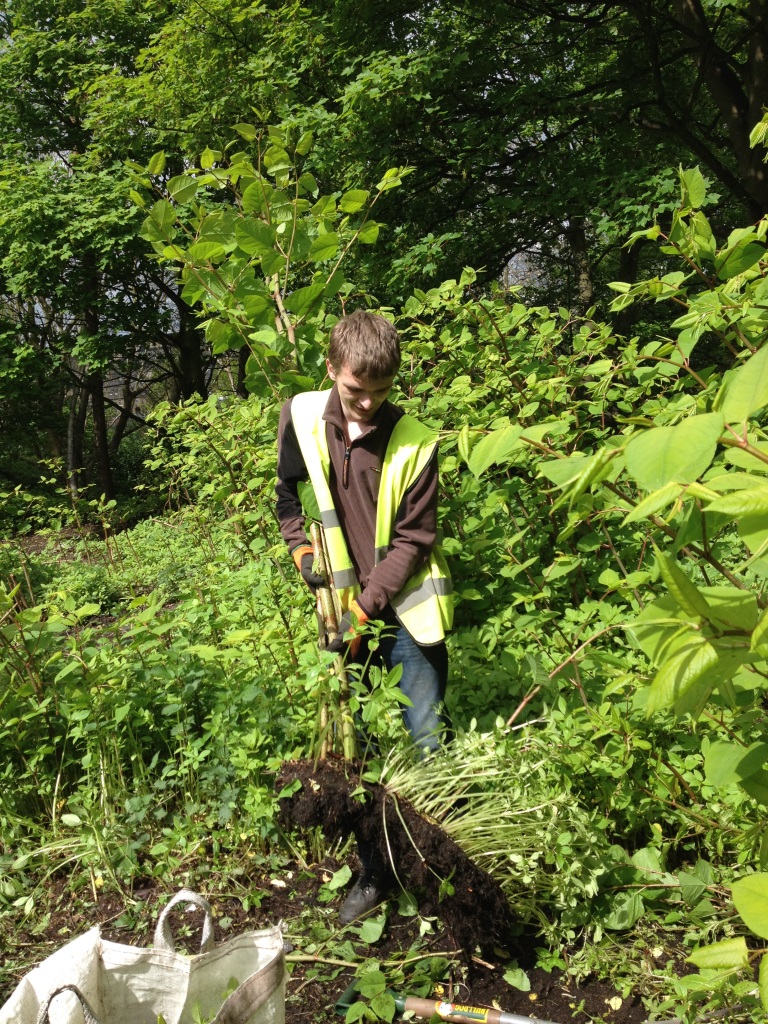 Local residents and community groups are being asked to help with a campaign to protect wildlife in Calderdale.  
Himalayan Balsam is an invasive weed from Asia which is spreading rapidly through Calderdale's woodlands, open spaces and riverbanks, and is a serious threat to our natural environment. 
So Calderdale Council is fighting back, and we need your help!
 We're holding two 'Balsam bashing' sessions between Saturday 19 and Saturday 26 July to encourage volunteers to get together to remove the weed from problem areas. Come along to: 
        North Dean Woods, Greetland, on Wednesday 23 July from 6pm to 8pm
        Shibden Park, Halifax, on Saturday 26 July from 2pm (meet in the main car park). There's a family barbecue afterwards to reward your hard work.

 
Everyone is welcome and experts from the Council's Community Task Force will be on hand to help – young, unemployed volunteers who carry out environmental work experience across Calderdale.  
We're also encouraging people to look out for Balsam in their local area and to pull it up. It's very tall (6 – 10ft in height) and between June and October it produces clusters of purplish pink (or rarely white) helmet-shaped flowers. It's found especially on riverbanks and waste land, but can also invade gardens. 
Why not get together with your friends, neighbours and other volunteers to organise your own 'Balsam bashing' session? Let us know what you're planning and we'll do our best to help out wherever possible through our Community Task Force. Balsam needs to be removed before the flowers start to set seed in August / September.
 Calderdale Council's Cabinet Member for Economy and Environment, Cllr Barry Collins, said: 
"Our Community Task Force is working hard to tackle the problem of Balsam in Calderdale. This benefits our environment and gives young, unemployed people chance to gain practical skills and valuable work experience in the great outdoors. We're now encouraging local people to get involved in community sessions to clear the area of the damaging weed. Volunteer just a few hours and you can help protect our local environment for years to come." 
Calderdale Council's Cabinet Member for Communities, Cllr Steve Sweeney, said: 
"Calderdale has such a beautiful natural landscape and wonderful wildlife, and we're doing everything we can to protect them. Balsam is a huge threat to nature, so Council staff and volunteers are working closely with organisations such as the Yorkshire Wildlife Trust and Canal & River Trust to tackle the problem in the borough. We need as much help as possible, so we're encouraging people to get involved in our community sessions."
 You can follow the project on Twitter @EnviroVolunteer. 
If you know of any Balsam infested sites that need treatment, or would like to take part in a community Balsam bashing event, please contact Becky Jenkinson or Anne Holdsworth on 01422 392249.