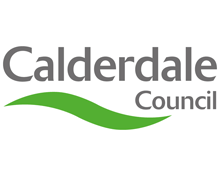 Calderdale residents are being reminded to register to vote during the annual canvass of electors.
In early October, more than 94,000 voter registration forms were sent out, one to every household in Calderdale.  The forms are produced every year so that the Electoral Register can be updated before its publication. The Register lists everyone who is entitled to vote at an election.  If you don't complete the form this may affect your right to vote and any applications which you make for credit.
Calderdale Council's Returning Officer, Merran McRae said:
 "Whatever your politics, it's important to have a voice, which means not losing your right to vote.  Registering is easy, you can even do it online from the comfort of your own home. 

"We want everyone to take part – although the electoral services team told me that one year a form went to a building site where a property had been registered but hadn't yet been built.  We did receive a completed form though, returned on behalf of Benjamin Bunny, Mrs Bunny, their 14 children, Mr and Mrs Weasel and an assorted collection of insects!  We do want people to complete the form carefully but should remind people that they must be 18 (and human!) to vote."
If you would like to add or remove names from the register or make any other changes then return the form by post as soon as possible.
 If your details are correct, and you don't have any changes, then save time by visiting the Voter Registration website at www.voter-reg.com(external link) to confirm this.  You can also call us on freephone 0800 470 4952 with your registration form to hand or send us a text to 07826 850246.  More details about how to do this can be found on your form.
In early December Council representatives will be visiting houses across Calderdale which have not responded, to gather the information we need. 
If you have any queries please call the Electoral Services Unit on 01422 393 103