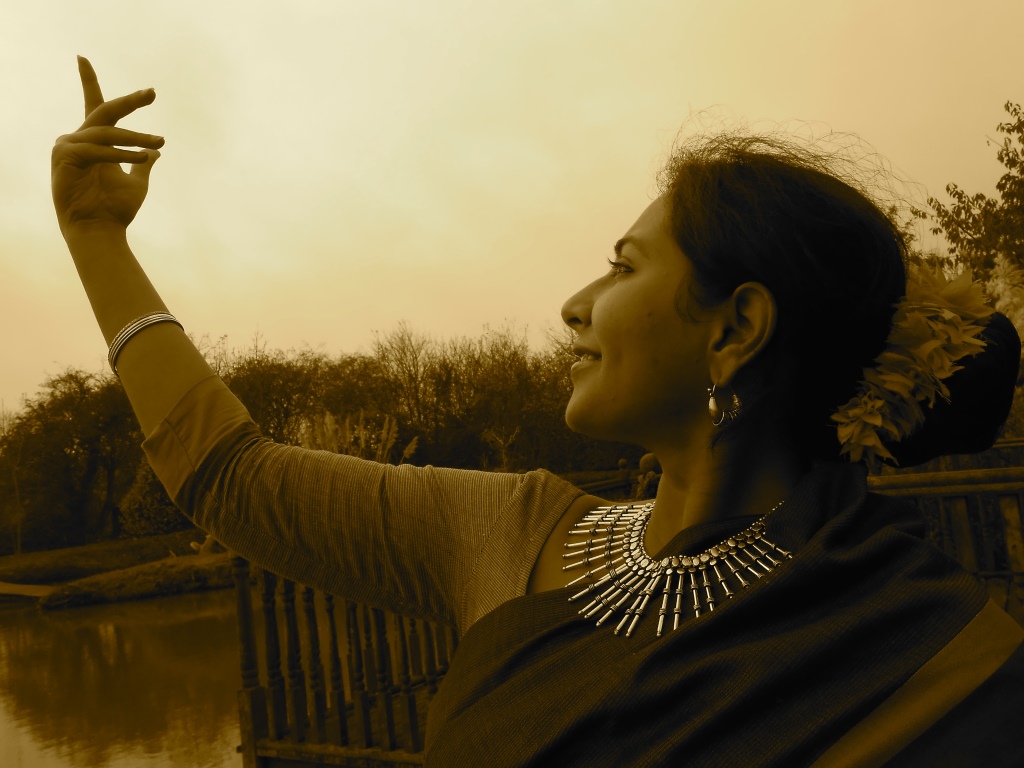 Visitors to Bankfield Museum in Halifax have the opportunity to see an innovative piece of unique and inspiring Indian dance on Saturday 7 March, as part of the commemorations of the centenary of the First World War. 
Indian dance may not be the first thing that comes to mind when thinking of the War, but Annapurna Indian dance will pay homage to the sacrifices made by Indian soldiers in the First World War with a stunning dance performance. 
Around 130,000 Indian soldiers served on the Western Front in France, with thousands of Indian soldiers dying in battles such as Ypres and the battle of Loos. 
Annapurna is a dance group which aims to introduce the rich artistic and cultural heritage of India through performances of graceful and rhythmic Indian dances. Shantha Rao, artistic director/storyteller and dancer from Annapurna will use traditional Indian dance to commemorate the Indian soldiers who gave their lives for the British cause.  
The dance is free to watch, and will be performed twice at Bankfield Museum, firstly at 1pm in the third floor gallery, home to the King and Country exhibition,  then again in the main entrance hall of the museum at 1.30pm.  
The dance will precede an afternoon talk at 2pm, where Bankfield's military curator, John Spencer, will be talking about the use of the machine gun in the First World War. The talk will cost £3 including refreshments. Booking is advised on 01422 352334, although some tickets will be available on the day. 
Calderdale Council's Head of Neighbourhoods, Andrew Pitts, said: 
"These innovative events are just a small snapshot of the thought-provoking activities taking place at Bankfield Museum as part of the centenary commemorations for the First World War. 

"Annapurna's dance will mark 101 years since the Indian troops joined the war and I'm so pleased that the great service they provided for the British cause is being honoured at Bankfield Museum- reminding us that the First World War was not just a European conflict." 
For more information about events and exhibitions at Bankfield, visit museums.calderdale.gov.uk