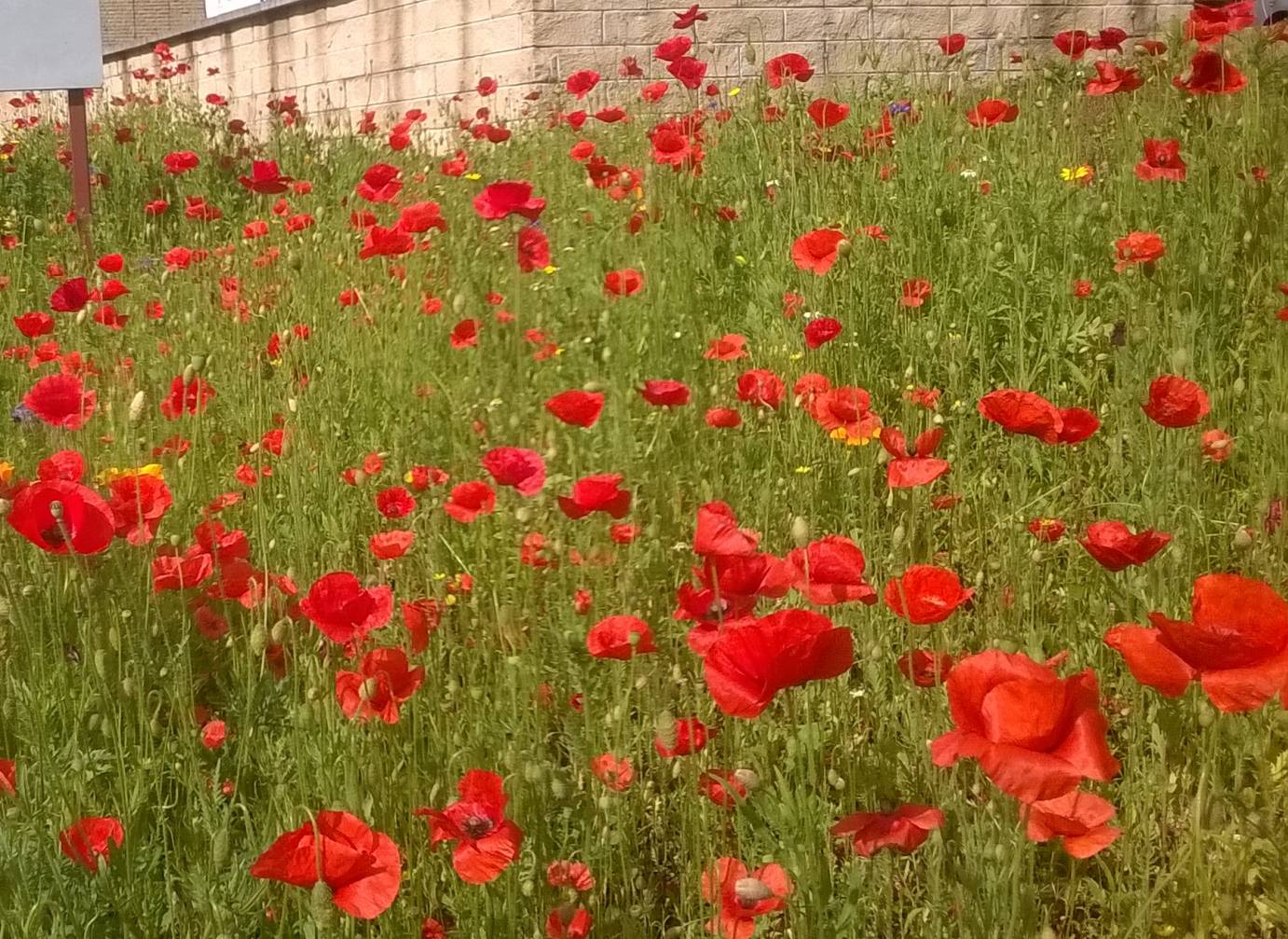 This Remembrance Sunday, a special pre-recorded service of the wreath laying at the Cenotaph in Halifax will be live-streamed on Calderdale Council's social media accounts, marking a two-minute silence at 11am. You can watch the full broadcast from 10:50am here(external link).
The full Act of Remembrance service can be read below.
The Gathering
 God is our refuge and strength;
a very present help in trouble.
Interfaith statement
As members of faith communities of Calderdale, we are united in supporting Remembrance Sunday; it is a time for Calderdale people to unite and remember all those who have served our country and those who continue to do so.
It is also an occasion to reflect on current global conflicts that are taking place across the world and strengthen our resolve to work for peace and harmony.
Calderdale Interfaith Council has been working in partnership with different faith groups over the years to build and develop relationships of trust which have underpinned co-operative work on social issues.
Our aim is to work together for the purpose of overcoming ignorance, fear and misunderstanding between the various faith and those of secular persuasion communities in Calderdale.
As leaders of faith groups we pray that peace will avail beyond the conflict that is taking place across the world.
Introduction
We remember with thanksgiving and sorrow those whose lives,
in world wars and conflicts past and present,
have been given and taken away.
We pray for all who in bereavement, disability and pain
continue to suffer the consequences of fighting and terror.
We commit ourselves to work in penitence and faith
for reconciliation between the nations,
that all people may live together in freedom, justice and peace.
Praying Together
Let us pray for all who suffer as a result of conflict,
and ask that God may give us peace:
For the service men and women who have died in the violence of war, each one remembered by and known to God;
May God give peace
God give peace.
For those who love them in death as in life,
offering the distress of our grief and the sadness of our loss;
May God give peace
God give peace.
For all members of the armed forces who are in danger this day, remembering family, friends and all who pray for their safe return;
May God give peace
God give peace.
For civilian women, children and men
whose lives are disfigured by war or terror,
calling to mind in penitence the anger and hatred of humanity;
May God give peace
God give peace.
For peace makers and peace keepers,
who seek to keep  this world secure and free;
May God give peace
God give peace.
For all who bear the burden and privilege of leadership,
political, military and religious;
asking for gifts of wisdom and resolve
in the search for reconciliation and peace.
May God give peace
God give peace.
O God of truth and justice,
we hold before you those whose memory we cherish,
and those whose names we will never know.
Help us lift our eyes above the torment of this broken world, and grant us the grace to pray for those
who wish us harm.
As we honour the past, may we put our faith in your future;
for you are the source of life and hope, now and for ever.
Amen.
Remembrance
Let us remember before God,
and commend to his sure keeping:
those who have died for their country in conflict;
those whom we knew, and whose memory we treasure;
and all who have lived and died in the service of humanity.
Major Bob Heron
They shall grow not old as we that are left grow old:
age shall not weary them, nor the years condemn.
Major Bob Heron
At the going down of the sun and in the morning
we will remember them.
We will remember them.
Remember, Lord, your people, who cry to you in their grief.
Remember the fallen in battle, and the innocents who have died.
Remember your power to heal and save.
Responding in Hope and Commitment
The Kohima Epitaph
When you go home tell them of us and say:
'For your tomorrow, we gave our today.'
Act of Commitment
Let us commit ourselves to responsible living and faithful service.
Will you strive for all that makes or peace?
We will.
Will you seek to heal the wounds of war?
We will.
Will you work for a just future for all humanity?
We will.
Merciful God,
we offer to you the fears in us
that have not yet been cast out by love:
may we accept the hope you have placed
in the hearts of all people,
and live lives of justice, courage and mercy.
Amen.
The Lord's Prayer
Our Father, who art in heaven,
hallowed be thy name;
thy kingdom come;
thy will be done;
on earth as it is in heaven.
Give us this day our daily bread.
And forgive us our trespasses,
as we forgive those who trespass against us.
And lead us not into temptation;
but deliver us from evil.
For thine in the kingdom,
the power and the glory,
for ever and ever,
Amen.
The Dismissal
The National Anthem
God save our gracious Queen,
long live our noble Queen,
God save the Queen.
Send her victorious,
happy and glorious,
long to reign over us:
God save the Queen.
Blessing
May the Lord bless us and watch over us;
may the Lord make his face shine upon us
and be gracious to us;
may the Lord look kindly on us and give us peace.
Amen