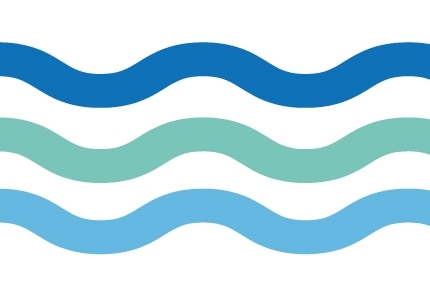 A Mytholmroyd resident has described how a flood grant from the Council has helped to put his mind at rest after he was flooded in 2012 and again on Boxing Day 2015. 
Using the funding, which entitled homeowners to a flood survey and flood resilience work worth up to £5,000, Roger Barr had his home adapted to minimise potential damage caused by further flooding and avoid the distress associated with an extensive repair programme. 
This included fitting stainless steel kitchen units and worktops, store cupboards with removable shelves and a tiled floor. The plaster was also stripped, exposing the natural stone walls. 
Mr Barr bought rugs to soften the look of the tiled floor and replaced his furniture with smaller, more portable items that could easily be lifted upstairs to a safer place in the event of a flood. 
New internal doors were fitted in the kitchen with quick release 'lift off' hinges, and electrical wiring, equipment and switches were moved to higher levels in the property, above the likely flood level. 
Mr Barr explained: 
"I have prepared my house in such a way that damage will be limited if it floods again in the future. To my way of thinking, the December 2015 flood was off the scale. I have lived here at Riverside cottages for 30 years and it was the second time I have flooded – and the first time, the water was only a few inches deep. 

"Mother nature is a force, but I now feel comfortable knowing that the work I have done will help to make my home more resilient and easier to dry out, clean and repair if or when it ever floods again." 
Calderdale Council's Cabinet Member for Regeneration and Economic Development, Cllr Barry Collins, said: 
"Since applications closed in March 2017, flood resilience grants have been approved for 1,354 homes to a value of over £6 million, offering an affordable way for local people to prepare for future flooding. 

"With the Boxing Day Floods nearly two years behind us it is important not to become complacent. As we have recently seen in the North West and around the world, flooding can happen at any time so it is important that property owners have flood robust plans in place and take every possible step to minimise potential damage to their homes." 
Although the flood grant scheme closed to new applicants in March 2017, there are some simple measures that can be taken to make your property more resilient against flooding. More information is available at www.calderdale.gov.uk/flooding(external link) and on the community website www.eyeoncalderdale.com/preparation(external link) 
Residents are also being advised to beware of companies claiming to be working on the council's behalf and others that are visiting homes asking owners to sign contracts to carry out various works. These companies are not endorsed or employed by the Council.  You should always check ID and never sign anything if you are visited by cold callers about flood grants at your property without making further checks on the quality of their work.