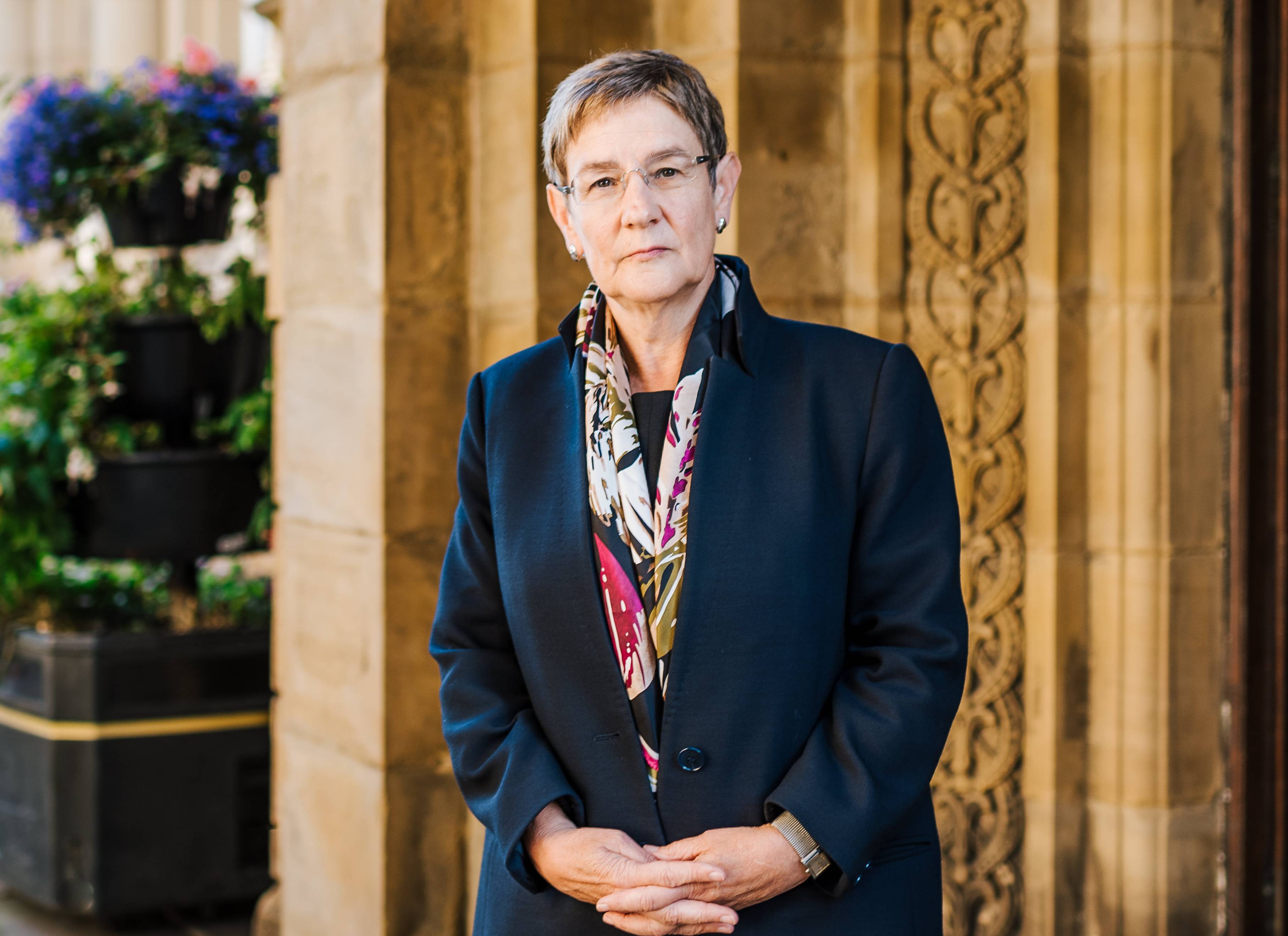 In response to the Prime Minister's statement on COVID-19 to the House of Commons(external link) today, Calderdale Council's Deputy Leader, Cllr Jane Scullion, said:
 "Once again, as a nation we're seeing a worrying increase in COVID-19 rates. This is reflected in Calderdale, as sadly, infection rates are continuing to rise across the borough.

"The announcement by the Prime Minister in the House of Commons today means that a number of further restrictions will be introduced across the country. This is in addition to the local restrictions currently in place across the whole of Calderdale.

"There are no immediate changes to Council services. We are keeping all of our activities under regular review, working through the national guidance and determining what it means for each of our services.

"Today's announcement will particularly affect hospitality businesses in the borough and all restaurants and bars will now be required to close at 10pm.

"We know this will be a blow for many establishments, especially as so many have been going the extra mile to look after their staff and customers. We'll continue to work through the implications of today's announcement and do all we can to support and offer advice to affected businesses.

"To say that this has been a difficult year for Calderdale would be an understatement. The borough has been through some of the most challenging times in living memory in 2020, not only with COVID, but also the devastating flooding at the start of the year.

"We've all faced these battles with the usual resilience, but we know that the challenges can feel unrelenting. I want to emphasise that we will continue to do all we can to support our residents and businesses and along with our partner organisations we're working hard to identify the best ways to control the virus. Our local contact tracing system is working well, helping us to understand the local situation in more detail and contain outbreaks.

"Everyone in Calderdale can help play their part to control the spread of COVID.  We should all stay at home and avoid seeing others outside our household if we have symptoms, and arrange a test as soon as possible. We should also all continue to maintain good hygiene by washing our hands(external link) with soap and water often, for at least 20 seconds, avoid touching our face, follow the 'catch it, bin it, kill it(external link)' guidance and wear a face covering when we're indoors in a public area to help keep ourselves and others safe."
 National restrictions announced by the Prime Minster today, include:
–       Pubs, bars, restaurants and hospitality venues in England will be required to have a 10pm closing time from Thursday 24 September, and the sector will also be restricted by law to providing table service only.
–       People are being urged to work from home where it does not negatively impact businesses.
–       Face masks will be compulsory for retail staff, all users of taxis and private hire vehicles, and staff and customers in indoor hospitality, except when seated at a table to eat or drink.
From Monday 28 September, a maximum of 15 people will be able to attend wedding ceremonies and receptions. Up to 30 can still attend a funeral.
–       The rule of six will be extended to all adult indoor team sports.
–       Business conferences, exhibitions and large sporting events will now no longer be able to reopen as originally intended
The full speech from the House of Commons can be viewed at https://www.gov.uk/government/speeches/pm-commons-statement-on-coronavirus-22-september-2020(external link)
 In addition to the national restrictions, the following local restrictions are also currently in place across the borough:
You must not have visitors from or visit other households in your home or garden (other than those in your support bubble)
You're strongly advised not to socialise with people you do not live with in other indoor public venues
You must not visit friends or family in care homes, other than in exceptional circumstances.
What are we doing to prevent and control COVID-19 in Calderdale?
It is clear that we will continue to live with COVID-19 for the foreseeable future. In line with Calderdale's Outbreak Prevention and Control Plan, the Council, local partner organisations and communities are working together to protect people from the virus and to prevent and manage outbreaks. This includes:
Engaging with and supporting communities, particularly in areas of high infection rates, and helping local businesses to be COVID-secure
Increasing and improving access to testing for residents
Carrying out local contact tracing to support the national Test and Trace service
Providing support to people to enable them to self-isolate
Enforcing COVID-19 restrictions.
We can all play our part to beat the virus by:
Washing our hands regularly
Staying two metres apart
Wearing a face covering when we are indoors where we might come into contact with others, such as public transport, taxis, shops, museums and places of worship
Not visiting, or having visitors from, other households
Staying away from crowds and avoiding close contact with others, such as handshakes and hugs
Keeping up with guidance
Isolating for 10 days and getting a test if we have symptoms of COVID-19
Following the advice of the Test and Trace service if we have come into contact with someone with the virus.
For up-to-date and reliable information about COVID-19, use trusted sources such as:
www.gov.uk/coronavirus(external link)
www.nhs.uk/coronavirus(external link)