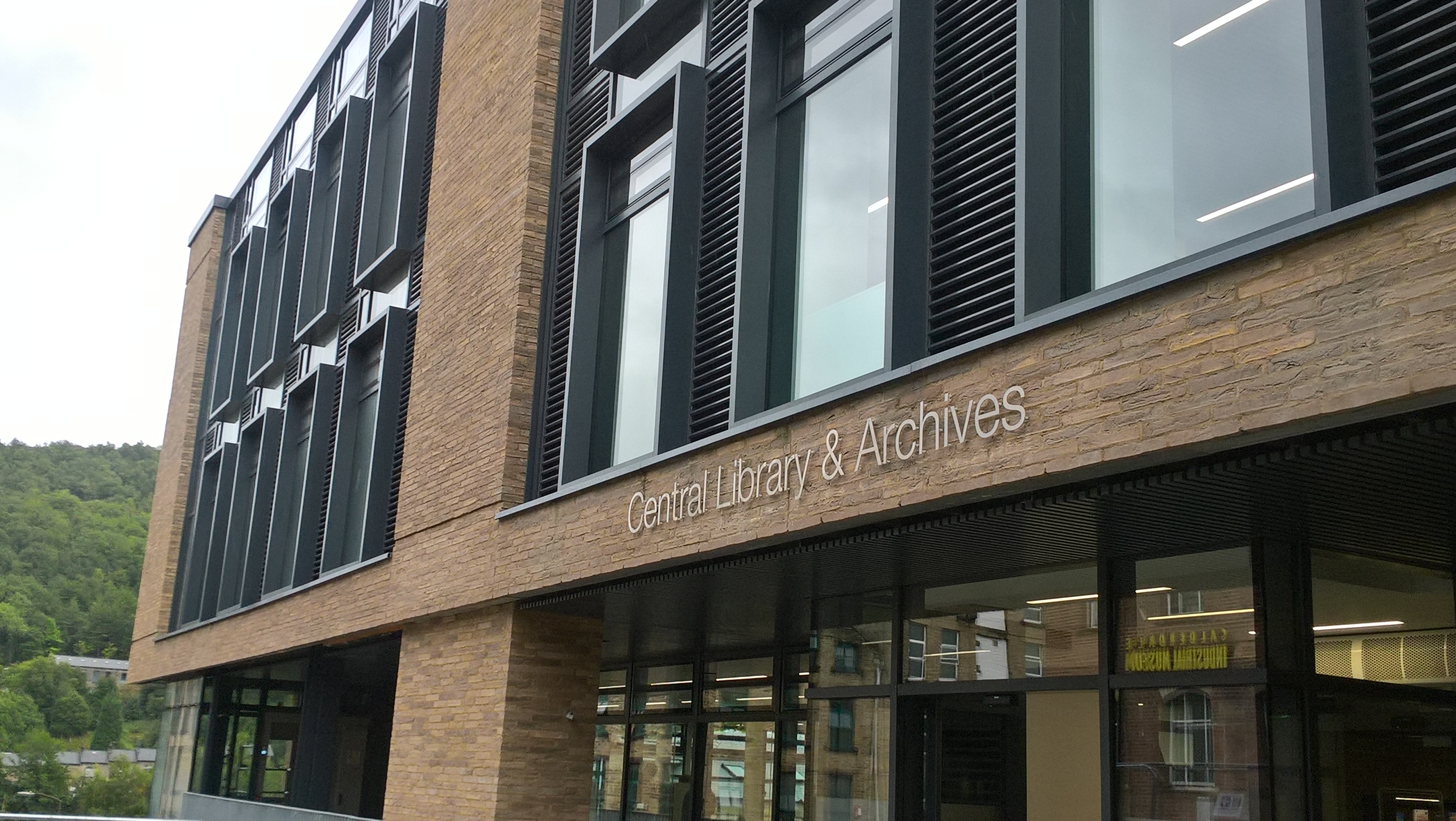 Visitors to Calderdale libraries are now able to browse stock, use computer facilities on site, attend online events and make appointments to view Local Studies resources.
After the successful initial reopening of libraries at Brighouse, Halifax, Hebden Bridge, King Cross, Sowerby Bridge and Todmorden, the range of facilities available on site has now been extended.
In addition to being able to return items, collect pre-ordered items and request items held at the library, visitors will now be able to browse items. Public toilets at libraries are also now open.
Public computers, printers and photocopiers will also be available, although the number of machines available to use has reduced in order to comply with social distancing. It's recommended that customers book in advance to use these facilities to avoid disappointment. There is no access to study and meeting space and newspapers or magazines are still unavailable.
All items already on loan have been renewed until the end of October and all fines are still on hold, so there's no need to worry about returning items immediately.
Calderdale Council's Cabinet Member for Public Services and Communities, Cllr Susan Press, said:
"The reopening of our library facilities has been carefully planned in phases, with a number of safety measures in place to protect people from COVID-19, which is still a serious risk within our communities.

"I'm pleased that we're now able to extend the facilities available at our open libraries, allowing people more freedom to choose reading material from our stocks or access our computer facilities.

"Although this is a return to a more familiar library experience, we ask customers for their continued patience, as there are a number of restrictions still in place for everyone's safety. Face masks will be compulsory and facilities will be limited to allow for social distancing and enhanced cleaning of shared equipment."
Customers may pre-order items by phone, with more information about the services available at https://www.calderdale.gov.uk/v2/residents/leisure-and-culture/libraries
Digital library resources are also available. There are over 4600 eBooks, 3300 audiobooks and over 3000 digital magazines available. To have a browse and register, visit https://calderdale.rbdigitalglobal.com(external link)
The Home Library service is also operating on a strict no-contact delivery basis. Sign up online at https://www.calderdale.gov.uk/v2/forms/home-library-service-application
It is clear that we will continue to live with COVID-19 for the foreseeable future. In line with Calderdale's Outbreak Prevention and Control Plan, the Council, local partner organisations and communities are working together to protect people from the virus and to prevent and manage outbreaks. This includes:
Engaging with and supporting communities, particularly in areas of high infection rates, and helping local businesses to be COVID-secure
Increasing and improving access to testing for residents
Carrying out local contact tracing to support the national Test and Trace service
Providing support to people to enable them to self-isolate
Enforcing COVID-19 restrictions.
We can all play our part to beat the virus by:
Washing our hands regularly
Staying two metres apart
Wearing a face covering when we are indoors where we might come into contact with others, such as public transport, taxis, shops, museums and places of worship
Not visiting, or having visitors from, other households
Staying away from crowds and avoiding close contact with others, such as handshakes and hugs
Keeping up with guidance
Isolating for 10 days and getting a test if we have symptoms of COVID-19
Following the advice of the Test and Trace service if we have come into contact with someone with the virus.
For up-to-date and reliable information about COVID-19, use trusted sources such as:
www.gov.uk/coronavirus(external link)
www.nhs.uk/coronavirus(external link)