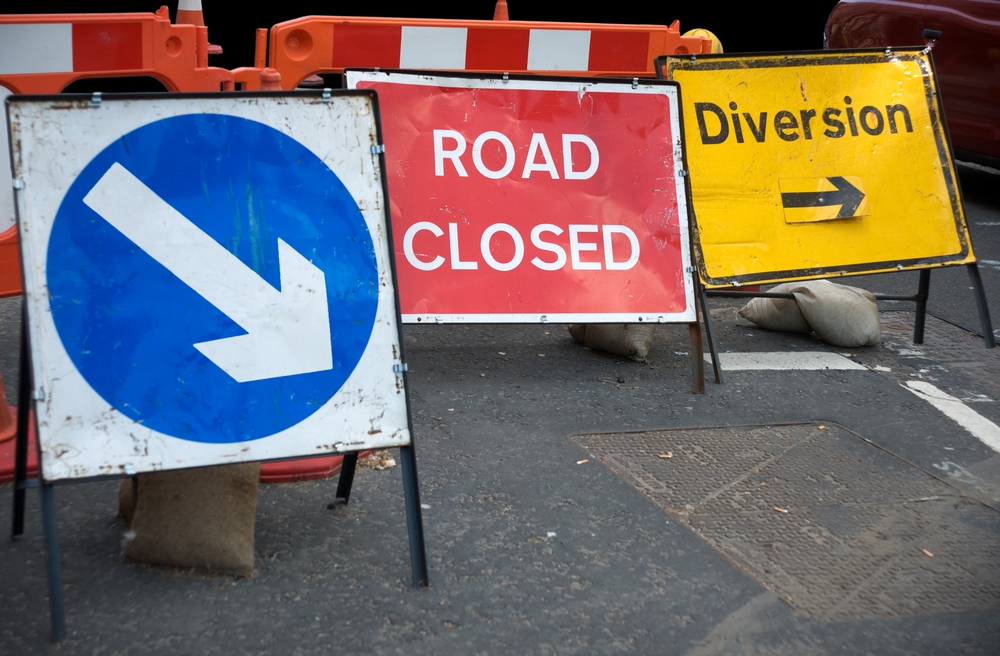 Essential maintenance work is taking place on the B6112 in Stainland, requiring scheduled road closures.
Calderdale Council is to carry out work on Stainland Road from the junction with Bowling Green Road in Stainland, through Sowood to the Kirklees boundary in Outlane. The work is due to start on Wednesday 25 September and involves the planing and resurfacing of the carriageway surface. The work is due to be complete by Friday 18 October.
To ensure the safety of road users and the workforce, it will be necessary to close the road to traffic from 9.15am to 5pm, from Monday to Friday, for the duration of the works.
Residents and businesses along the closure route have been informed and access for those living or working on the road will be maintained where possible in one direction or the other, however there will be no through route.
Access for emergency vehicles and pedestrians will be maintained at all times. Diversions will be in place, with traffic diverted via the B6112 Stainland Road, the A629 Calderdale Way, the A643 Lindley Moor Road and the A640 New Hey Road.
Calderdale Council's Cabinet Member for Regeneration and Resources, Cllr Jane Scullion, said:
"We're carrying out this essential work to improve the carriageway surface and prolong the life of this well used road.

"We know that this road provides access to many village properties and businesses, we're therefore restricting the closure period to limit disruption as much as possible."
ENDS
Temporary shuttle bus times
Outlane – Sowood – Stainland – Holywell Green – Elland – West Vale
Route: from Outlane Gosport Lane via Forest Hill Road, Park Lane, Sowood, Park Lane, Forest Hill Road, Stainland Dean, Coldwells Hill, Bowling Green Road, B6112 Stainland Road, Station Road, Broad Carr Lane, Hammerstone Leach Lane, Victoria Road, Elland Southgate, Elland Southgate, Victoria Road, Jepson lane, Long Wall, West Vale, B6112 Stainland Road to Stainland School and then via above route to Forest Hill Road then Stainland Road, New Hey Road and Gosport Lane
When B6112 Green Lane, Clay Pit Lane and New Road are open operate that way rather than via Forest Hill Road
Dates of operation: Monday 30 September – Friday 18 October. Monday – Friday only
Times:
Outlane Gosport Lane             0930    1030    then hourly until   1530
Sowood Park Lane                   0935    1035                                        1535
Stainland School                      0940    1040                                       1540
Elland Southgate                     0950    1050                                        1550
West Vale opp Jet petrol stn   0955    1055                                       1555
Stainland School                      1005    1105                                         1605
Sowood Park Lane                   1010    1110                                         1610
Outlane Gosport Lane             1015    1115                                          1615
All stops observed. No fares to be charged