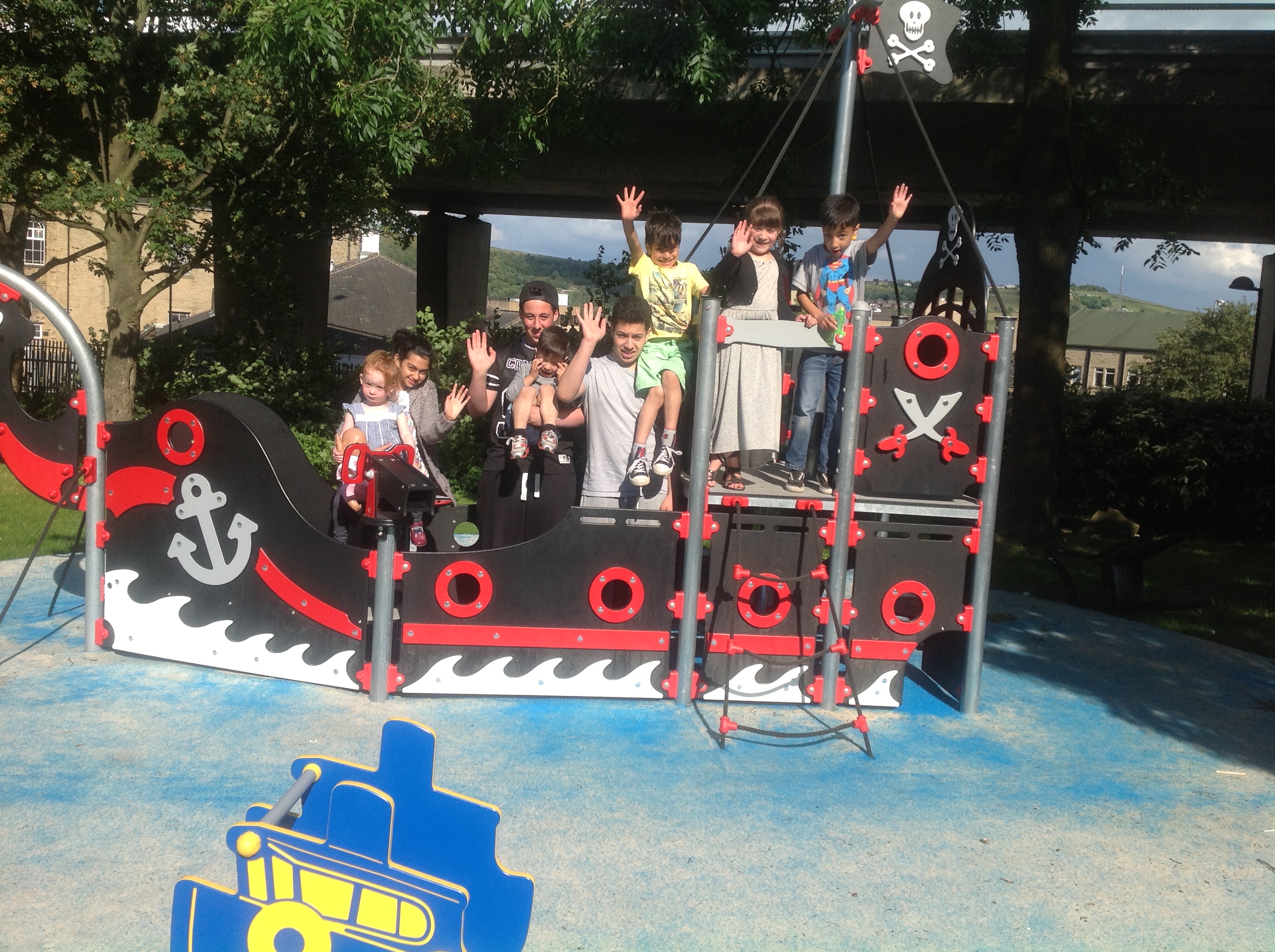 A community garden near Halifax now has a swashbuckling new play area. 
A pirate ship play feature has been installed in the New Bond Street community garden in Halifax, in a joint project between Calderdale Council, Hopwood Lane Residents' Group and the SITA Trust.
The garden was created in 2007 and has been well used by local people. However, as there weren't many play facilities in the local area, the residents' group were frequently asked if play equipment could be put in the garden.
Residents worked together with the Council to design an exciting new play feature and applied for grant funding to cover the costs of installation.  The project received funding of £15,000 through SITA Trust's Enhancing Communities programme.  SITA Trust provides funding to community improvement projects through the Landfill Communities Fund.  
Calderdale Council's Cabinet Member for Economy and Environment, Cllr Barry Collins, said: 
"The new pirate ship play area is a fantastic addition to the garden on New Bond Street. We worked closely with residents throughout the project to ensure the equipment met their needs, and helped them seek funding for the project."
Calderdale Council's Cabinet Member for Communities, Cllr Steve Sweeney, said: 
"It's great that the local community has been so involved with this project. The play area has already proved to be a really popular addition to the garden, and I'm sure it will be enjoyed by local children for many years to come."
Marek Gordon CEO and Chairman of SITA Trust added: 
"We are delighted to have been able to support this project through the Landfill Communities Fund. This important source of funding has been available since 1997 and has provided such worthy projects with more than £1.2 billion."