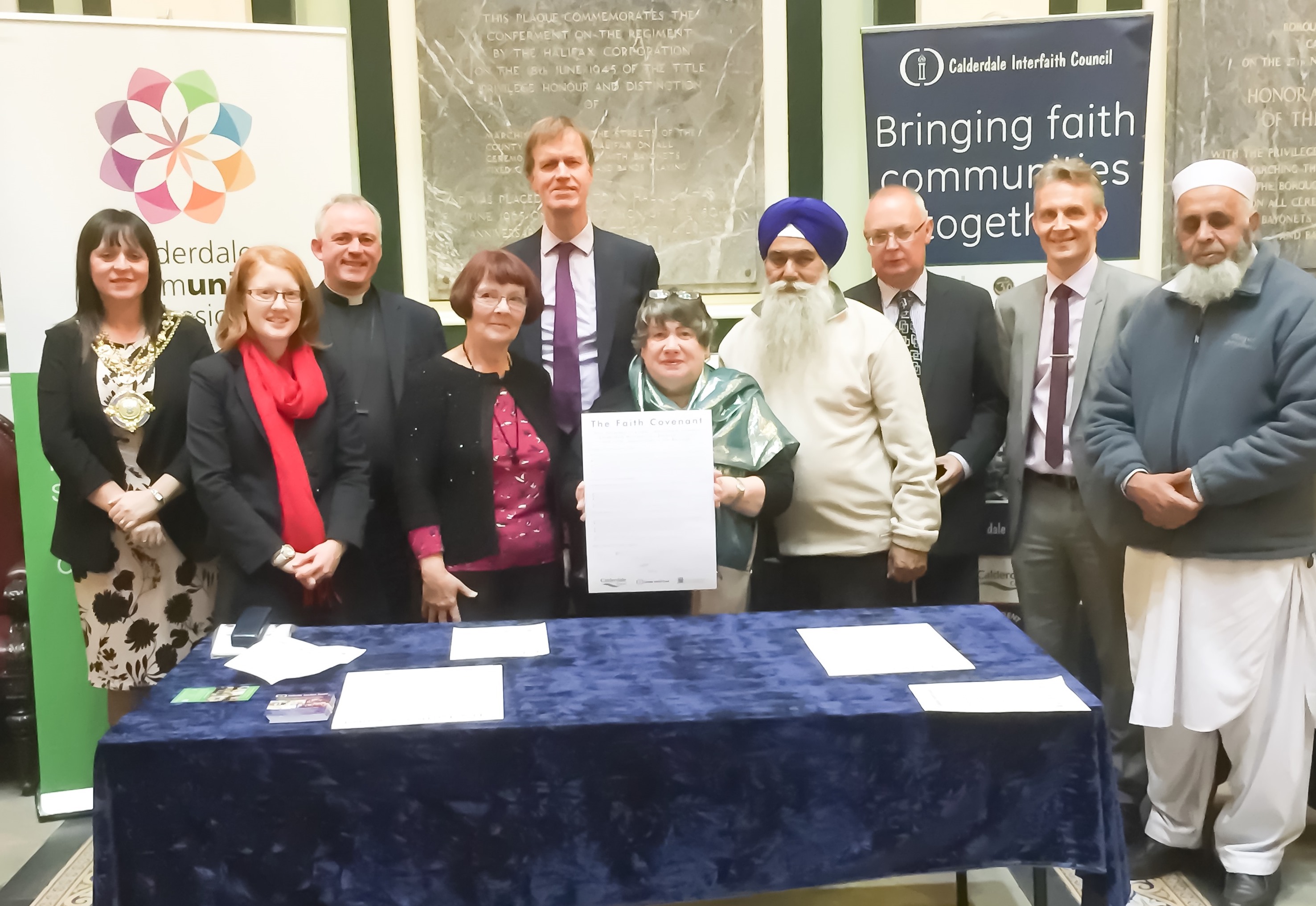 A new Faith Covenant formalising the relationship between Calderdale faith organisations and the Council has now been officially signed.  
Calderdale is now become one of the first local authorities in the country to adopt a Faith Covenant. The idea of the Covenant was established by the All Party Parliamentary Group on Faith and Society last year, as a set of principles to assist partnership working between local authorities and faith groups. 
Calderdale's Covenant sets out a number of commitments for the Council to work with faith groups, including: 
·

       Building relationships and trust with all faith groups, and in particular Calderdale Interfaith Council

 

·

         Encouraging faith groups and their members to be involved in the reshaping and redesign of local services

 

·

         Sharing training and learning opportunities with faith communities

 
In response, faith organisations have pledged to actively work with the Council on a number of their own commitments, which include seeking opportunities to bring communities together and taking part in consultations to help shape the delivery of services. 
Calderdale has a proud record of interfaith working, and faith groups have worked closely with the Council on a number of issues, including helping maintain strong community relations. The signing of the Faith Covenant formalises this strong relationship, and demonstrates the Council's commitment to faith communities in the borough. 
The Leader of Calderdale Council, Cllr Tim Swift, said: 
"I was delighted to be involved in the signing of the Calderdale Faith Covenant, which builds upon the partnership working arrangements already in place between the Council and local faith groups. 

"Faith groups have an important role to play in their communities, and through this Covenant we've been able to formally recognise our close working relationship, which is mutually beneficial."