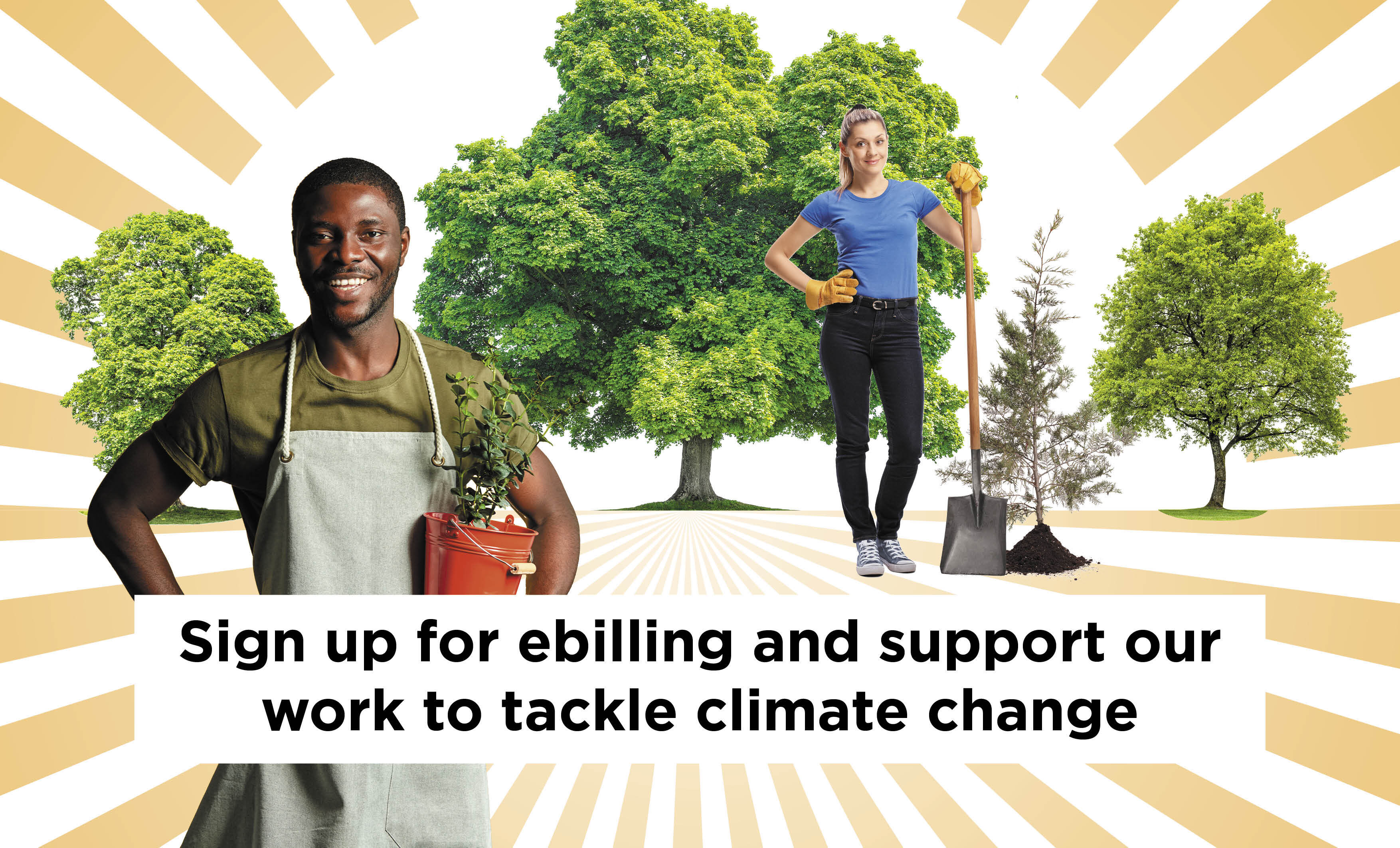 Calderdale residents can support the work to tackle climate change by opting to receive their council tax bills electronically.
Calderdale Council is pledging to plant trees across the borough for every 1000 residents that switch to ebilling before the end of March 2021.
Currently only 15% of Calderdale residents receive ebilling for their Council Tax. Receiving bills electronically reduces the financial and environmental impacts of producing and sending paper bills. The more residents that sign up, the more trees will be planted by the Council, furthering the environmental benefits of switching.
Ebilling is also the most convenient way to receive your Council Tax bill. Once registered, instead of issuing a traditional paper bill and sending it through the post, your bill will be sent electronically to your email address. Any other correspondence regarding your Council Tax account will also be sent in this way where possible.
To switch to ebilling and support the tree planting pledge, visit www.calderdale.gov.uk/ebill.
Calderdale Council's Cabinet Member for Resources, Cllr Silvia Dacre, said:
"The COVID-19 pandemic has increased our use of digital technology and we know that many will find ebilling a more convenient option instead of the traditional paper bill. Reducing the paper, printing and delivery process involved in producing paper bills also benefits the environment and supports our work to tackle climate change, helping Calderdale become carbon neutral by 2038 at the latest."
Calderdale Council's Cabinet Member for Climate Change and Resilience, Cllr Scott Patient, said:
"There are lots of advantages to switching to ebilling and as an extra incentive we're pledging to plant trees for every 1000 residents that make the switch before the end of March.

"The more people that sign up for ebilling, the more trees we'll plant, bringing the additional benefits of supporting natural flood management and improving air quality. As we'll be planting native species, we'll also be protecting natural habitats and the wealth of biodiversity they contain."
This pledge is one of a number of commitments Calderdale Council has made to help tackle climate change and mitigate its increasingly apparent impacts. This includes the Council's £1million carbon neutral fund which is helping Calderdale to be carbon neutral by 2038, with substantial progress by 2030. It's hoped that this ambitious target will be reached even sooner with in-house emissions and electric/hybrid vehicles are already replacing petrol and diesel models in the Council's fleet.
ENDS