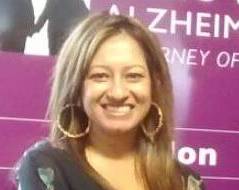 A Council scheme offering free advice to anyone in Calderdale thinking about becoming self-employed and starting a business is celebrating its sixth anniversary.
Since Calderdale Council's New Enterprise Business Start Up Programme began in 2009, over 4000 people have asked about becoming self-employed, and nearly 2,500 people have benefited from one-to-one, tailored advice. As the scheme turns six, we want to boost these numbers even more and encourage local residents to get in touch.
Budding entrepreneurs considering self-employment or setting up their own business in Calderdale can access free information and guidance through:
        

Confidential one-to-one meetings

        

Monthly 'Start Your Own Business' drop-in sessions at locations throughout Calderdale – call in, ask questions and take away useful factsheets

        

Help with writing a business plan

        

Links to other useful resources and organisations

        

Details of local business networking opportunities
The scheme, launched in the midst of the economic downturn to help tackle unemployment, has contributed to Calderdale regularly being the top performer in the region for business start-ups.
According to the latest statistics from Banksearch Information Consultancy Ltd, which collects and analyses data received from the leading national banks, in May 2015 there were 8.7 start-ups for every 10,000 working age people in Calderdale, compared to 6.5 for the whole of Yorkshire and The Humber. 113 businesses opened business bank accounts in Calderdale during the same month – the average for all districts across the UK was 100.
Eric Binns, the Council's Principal Officer for Enterprise Support, has provided advice as part of the programme since it began. With a strong background in business support, last year Eric was one of 10 people in the country to win a prestigious Queen's Award for Enterprise Promotion. The award recognises individuals who have encouraged others into business by promoting enterprise skills and attitudes, highlighting how much Eric's friendly, knowledgeable and inspiring approach is valued by the local community.
Eric says:
"I encourage anyone to learn the skills of self-employment and how to start a business. The advice and information that we provide helps to make people better informed and more confident so they can decide whether self-employment is for them. Some will become self-employed and those that decide not to will have a better understanding of how a business operates, which may help them in applying for jobs and could improve their career prospects.

"Even if you don't have a business idea, once you have gained this knowledge, when an idea does come along you'll have a better understanding of how you could turn this into a business opportunity."
Calderdale Council's Cabinet Member for Regeneration and Economic Development, Cllr Barry Collins, said:
"Calderdale has a great entrepreneurial, creative spirit and by nurturing this, our start-up scheme is helping to create hundreds of new businesses in the borough. The Council has remained committed to supporting new enterprise, even during the economic downturn, and the scheme has been a real success story so far – its popularity is growing every year, and hundreds of people have been empowered with the confidence and know-how to start their own businesses.

"But we're not going to stop there. We know there are lots of people who are keen to move into self-employment but might need a helping hand. If you are one of those people we urge you to contact us and see how our free advice could transform your life."
More information:
Website:  www.calderdale.gov.uk/business/businesssupport/advice 
Twitter: @Startyrownbiz
Email:  eric.binns@calderdale.gov.uk
Phone:  01422 392222
Satinder's story
Satinder Salona from Brighouse set up her own business, Home Instead Senior Care Calderdale, two years ago thanks to advice she received from Calderdale Council's New Enterprise Business Start Up Programme. She met with Eric Binns, the Council's Principal Officer for Enterprise Support, and found his help invaluable. Satinder's business is growing from strength to strength, providing care for older people in their homes to maintain their independence. Satinder talks about her experience:
"I moved to Brighouse from London in 2013 and was keen to start my own business but didn't know where to start. I'm originally from Calderdale so I knew the area and had a good knowledge of finance, but running a business was completely new to me.

"I went to a 'Start Your Own Business' drop-in session and met with Eric. He gave me lots of great advice – from business networking to bringing in customers – and passed on a range of useful contacts. He really guided me in the right direction and within three months I had opened my own business. Since then, the business has grown considerably and we now have 72 employees and offer a variety of services.

"My business wouldn't be where it is now without the Council's start up scheme. It can be daunting setting up a business and if you're thinking about it I would definitely recommend getting advice from Eric and his team. Go to a drop-in session, ask questions and talk to other people in the same situation as you. There's so much to learn!"