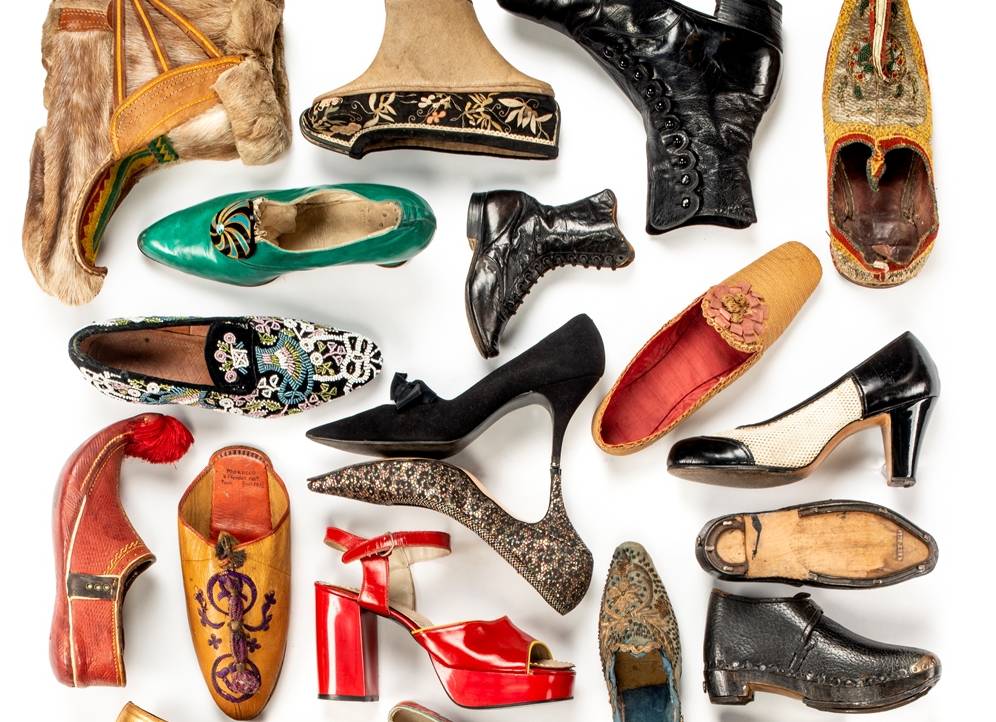 Two new exhibitions are coming to Bankfield Museum in June, one exploring the museum's large and varied shoe collection and the other celebrating all things sweet and the history of Calderdale confectionary.
The Shoes exhibition opens on Saturday 9 June and will showcase stylish footwear from Calderdale collections, including grand Georgian shoes and styles from the swinging sixties. The displays will look at the history behind the fascinating fashions and the stories of the people who wore them.
Alongside these exhibits there will also be a collection of 'winning shoes' ranging from the footwear of Olympians Jonathan Brownlee and skier Tyler Harding, to the shoes of local sporting stars such as the boots of the captain of Halifax Rugby League club and roller derby skates from Halifax's Bruising Banditas.
Calderdale Council's Cabinet Member for Neighbourhoods and Communities, Cllr Susan Press, said:
"There's already been a lot of interest in the exciting new Shoes exhibition; it seems there are a lot of shoe lovers in Calderdale! The high profile loans from Olympic athletes alongside historical pieces from Calderdale collections will showcase both practical footwear and very impractical fashion styles.

"June also sees the launch of our new Sweets exhibition, which will look at Halifax's famous confectionary heritage, with displays of iconic packaging from well-known local sweet makers."
There'll also be glitz and glamour, with loans from Northern Ballet and Championship Ballroom dancers, with many other pieces on loan from local people who share a love of shoes.
The exhibition will continue into the Marble Gallery where students from Kirklees College will be showcasing exciting new work inspired by the shoe collection.
On Saturday 16 June, there will be a special opening event for Shoes with free curator led tours of the exhibition at 11.30am and 1.30pm.
Sweets also opens on Saturday 16 June; this new family friendly exhibition for 2018 will feature Calderdale's confectionery collections from Mackintosh, Rowntree's, Riley's Toffee, Dobson's, Nestle, Turnwright's Toffee and other popular brands.
There will be opportunities for children to make Quality Street themed hats and chocolate boxes in a free drop-in activity between 11am and 3pm in the Oak Gallery. Visitors can also hear from Archivist and Historian, Alex Hutchinson about the history of Mackintosh sweets from 2-3pm in the Akroyd Library.
For more information about both these exhibitions, visit https://museums.calderdale.gov.uk/. Bankfield Museum opens Tuesday – Saturday 10am – 4pm.