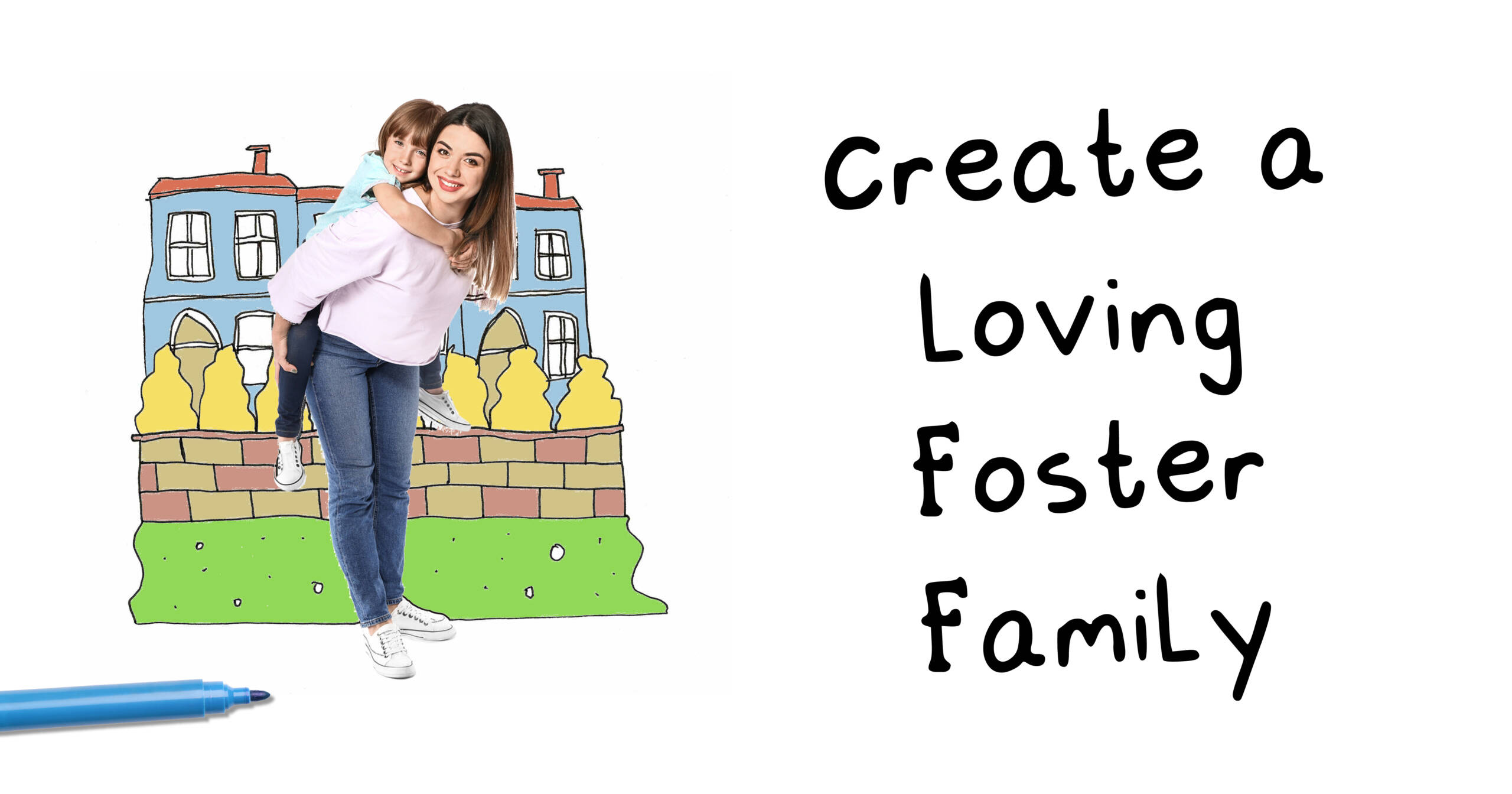 Calderdale Council needs more foster carers, and there are many benefits and a wide range of support available for people who choose to foster for the Council.
In Calderdale, like the rest of the country, there is a shortage of local foster carers to care for children and young people of all ages. In the Council's latest campaign, Calderdale foster carers have been speaking about their experience of fostering with Calderdale Council.
Fostering for Calderdale Council is not-for-profit. The safety and wellbeing of the child or children involved is the main priority and we want to find loving families in the Calderdale area who can enable a young people to remain close to their existing friends or birth family.
There are many reasons why people choose to foster – it could be the perfect way to rethink your career or work-life balance, but most importantly, the decision to foster could make a huge difference to a young person's life.
For Karen Henderson, who has been fostering with Calderdale Council for over 10 years, choosing to foster also allowed her to spend more time with her own child and have more flexibility around school pickup times. Karen said:
"I'm a single carer and I manage to be busy and fit it all in, and enjoy it…It's not easy but it's really, really rewarding and you definitely do make a difference. If you enjoy being with children and looking after children, there's no better job."
To hear more about Karen's experience as a foster carer, watch the full film at https://www.youtube.com/watch?v=MrLzgs-5Y10(external link). There's also the opportunity to hear from Jo Needler, who has been fostering with Calderdale for 12 years: https://www.youtube.com/watch?v=jAH2ba-HaPk(external link)
For Karen, as a former nanny, fostering was an opportunity to use her existing skills and continue working with children. However, there's no need to have previous knowledge or experience as there's lots of support and extensive training available, including one-to-one peer support from experienced foster carers. There are also lots of additional benefits, including generous financial allowances.
Calderdale Council need foster carers who can provide all types of care, short term , long term, support care and emergency care for children of all ages. Whether you're single, living as a couple or married; a homeowner or renting; employed, retired or on benefits; all enquiries are considered. Foster carers can be any gender, any sexuality and from any cultural background. What's important is that you have energy and enthusiasm, patience and understanding and a genuine desire to commit to caring for children or young people.
Calderdale Council's Cabinet Member for Children and Young People's Services, Cllr Adam Wilkinson, said:
"We have an amazing team of foster carers in Calderdale. Not only do they support children and young people to achieve their potential, but they also support each other and share their valuable experience through our peer support network.

"Although our network of foster carers is mighty, it's also relatively small and we need more dedicated and caring people to consider fostering and make a real difference to a young person's life – supporting them to thrive and creating a loving foster family.

"The love and care that our foster carers show is truly inspiring, and we know there are many more Calderdale residents whose kindness could transform a foster child's life. I'd encourage anyone who's considering a career in foster care, or has even just been inspired by this year's John Lewis Christmas advert, to speak to our supportive team and find out more about what the process involves."
To find out more about fostering for Calderdale Council, visit www.calderdale.gov.uk/fostering. The website contains lots of information about the support available and benefits of fostering as well as detail about the process and commitment involved. You can also call 01422 266020, email fostering@calderdale.gov.uk or find out more on Facebook at https://en-gb.facebook.com/foster4calderdale/(external link)
Our Vision2024 for Calderdale is to be a place where everyone can realise their potential regardless of their starting point. Becoming a foster carer with the Council supports this vision and the kindness shown by foster carers helps to build a more resilient future. The year 2024 marks Calderdale's 50th birthday and there are less than two years to go. Visit www.calderdale.gov.uk/vision