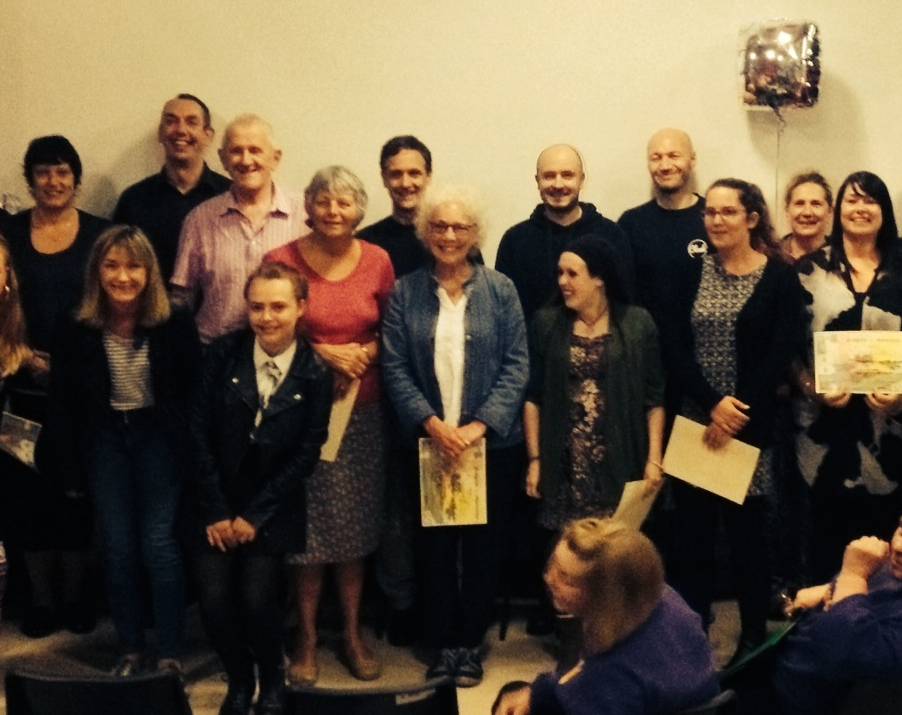 Volunteers with the Calderdale Youth Offending Team have been thanked for their hard work at a celebration event held by Calderdale Council. 
The Volunteer Celebration Evening was held at Orangebox in Halifax and celebrated the hard work volunteers have undertaken supporting the young people involved with Calderdale Youth Offending Team.
 The event opened with a speech from the Council's Director of Children and Young People's Services, Stuart Smith, with the Head of Early Intervention and Safeguarding, Julie Jenkins, presenting certificates to volunteers. 
The evening also included speeches from volunteers about their experiences as well as voice recordings and feedback from young people in the service. 
Since 2002 Calderdale Youth Offending Team has consistently recruited, trained and supported members of the local community to take on a volunteer role with the Youth Offending Team. 
The roles available to volunteers are:  
Appropriate Adults
Group work Volunteers
Mentors
Referral Order Panel Members
Reparation Volunteers
Restorative Justice Volunteers
Currently there are 30 active volunteers, with four more being trained. 
One volunteer, Joanne Harney started her work with the Council's Youth Offending Team two and a half years ago. Her role includes supporting young people who use the service and working with children and parents who have experienced abuse. She is about to start mentoring a young person to help them access recreational activities. Joanne says:
"The Youth Offending Team is so welcoming and committed to what it does and I immediately felt at home and valued. I'm receiving training that is extremely useful and interesting. Volunteering has increased my confidence and knowledge, challenged my own assumptions about young people and crime, and allowed me to meet new people, learn from them and share experiences. It's a great way of being involved in the community and is extremely rewarding."
Calderdale Council's Cabinet Member for Children and Young People's Services, Cllr Megan Swift, said: 
"The volunteers within the Young Offending Team do a fantastic job and I know that their work is really appreciated, not only by Council staff but also by the young people they work with in the service. 

"It's great that we were able to demonstrate our thanks for their continued support with this event, which also highlighted some of the fantastic work that the volunteers undertake. 

"We're always looking for new volunteers, and there are lots of opportunities for people with different skills; five member of staff in the Youth Offending Team started out as volunteers, so it can also lead to a long term career."
 For more information about the Youth Offending Team and the volunteer roles available, visit www.calderdale.gov.uk and search for 'Youth Offending Team volunteers'.