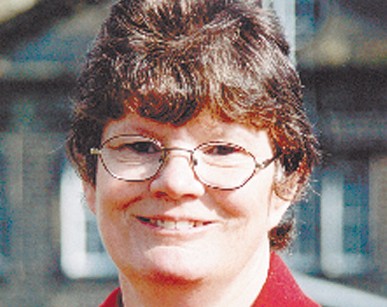 An innovative project has been launched to increase the options available to young people at risk of being homeless or going into residential care.
Calderdale Council, working with other organisations, has introduced 'Right Home' after becoming one of 53 projects in the country to receive funding from the Department for Education Innovation Programme. The programme aims to develop more effective ways to support vulnerable young people.
Right Home supports young people who are finding life at home difficult. The Council is working with Sanctuary Supported Living, Pennine Housing, Stonham and Horton Housing to give youngsters the right help at the right time and prevent them from reaching a crisis situation.
Nationally, a significant cause of crisis and homelessness is family breakdown. Young people in this situation struggle with basic independence skills and can have problems with their mental health and wellbeing and limited access to education, training and work.
To tackle this, and to give an alternative to care or homelessness, the Council has launched the following solutions:
A short stay service for 11-17 year olds in the safe environment of Alloe

Field View, a large home giving young people time out from family life. Each young person has their own room and access to support, meals and activities. 
Boarding school

places. Working alongside Buttle UK, a charity providing grants to vulnerable young people, the Council provides this option for young people

who would benefit from strong support, a focused educational environment and the opportunity to develop life skills.
24 hour supported accommodation service

. Run by Sanctuary Supported Living, this is for young people who are already in or close to

a crisis situation. An apartment and intensive support are provided for up to six months to help them into adulthood. The aim is to build confidence, learn basic living skills and access education, training or work.
An expansion of the existing Council-run 'Foyer' service, offering more supported accommodation apartments at Foyer and in the community. As well as somewhere safe to live, young people follow an organised programme to help them learn, for between six months and two years. There is also a Staying Close option suitable for young people who are ready to leave care and move on to more independent living.
The aim of Right Home is to improve the educational attainment, health and wellbeing of our young people, raise their aspirations and help strengthen families.
Cllr Megan Swift, Calderdale Council's Cabinet Member for Children and Young People's Services, said:
"Sometimes young people find family life difficult and would benefit from some time away from home, whether it's for a few days or longer term. We want them to know they don't have to struggle in silence, and residential care or homelessness are not their only options. We're leading the way nationally on the support that we offer, and wherever possible we provide this early enough to avoid youngsters reaching crisis. By providing a place to stay and support to rebuild relationships and develop skills, we are giving people the chance to reach their full potential."
Neil Smith, Sanctuary Supported Living area service manager, said:
"We're looking forward to working closely with Calderdale Council and other partners in the area, to provide stable accommodation and assistance to young people facing homelessness. By providing the support to gain skills and qualifications, we can help ensure that, when it's time to move on, they will have reached the next level of confidence and independence."
For more information about the support available for young people in Calderdale head to http://yoyo.calderdale.gov.uk/