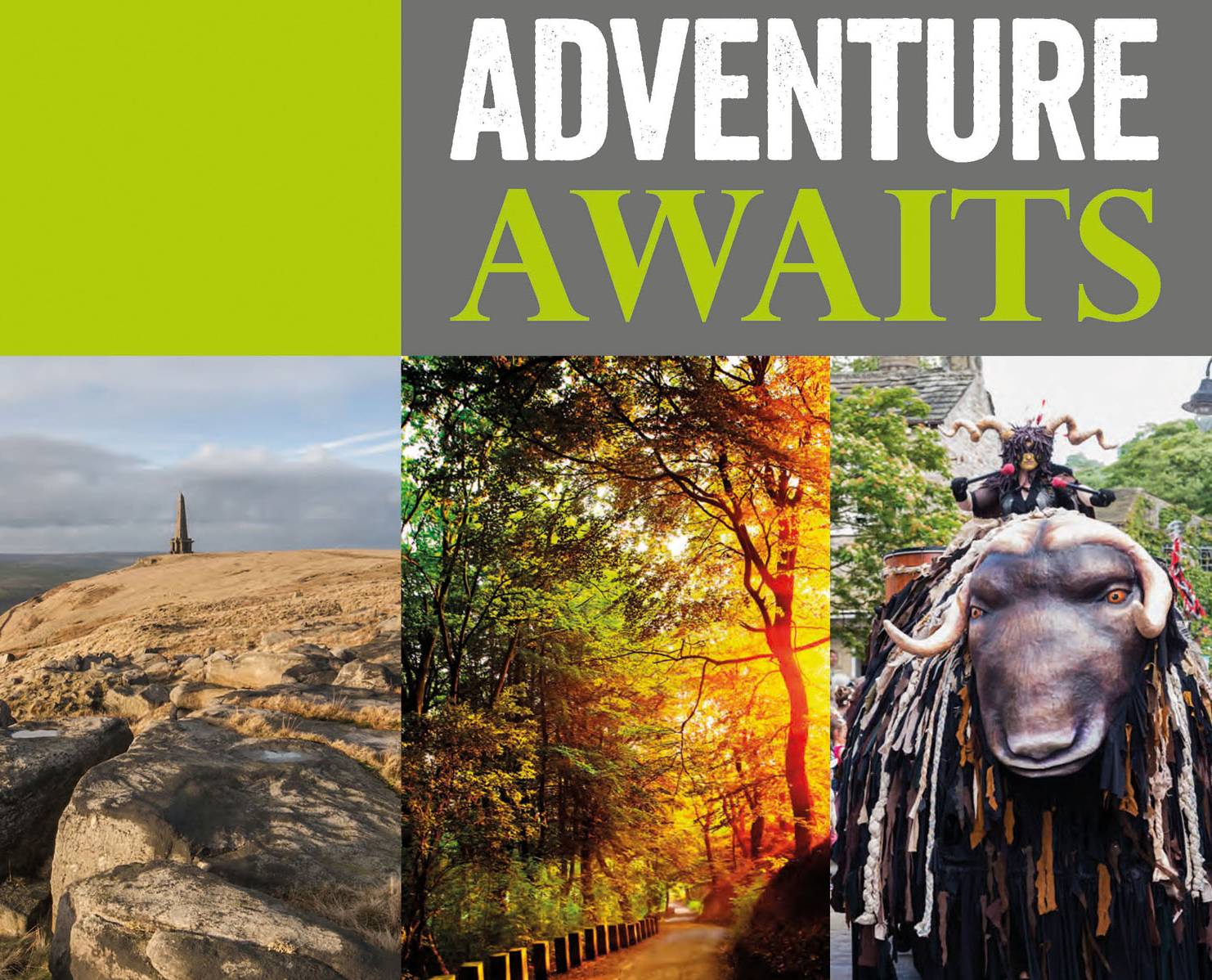 It's official – Calderdale is the place to be! A new, independent report has revealed an above-average increase in visitor spend and growth in tourism-related jobs in the area between 2014 and 2015.
The report shows that tourism was worth an estimated £298.3 million in Calderdale in 2015, up 8% compared to 2014. 2015 saw a 4% increase in overnight trips.
Visitors clearly like what they see, and the proof is in their spending. In total, around £224.9 million was spent on trips to Calderdale in 2015 by overnight and day visitors, up by 9% from 2014. Day trippers spent a massive 12% more in 2015 than the year before – bucking the regional and national trends. Spend by visitors from overseas increased by 3%.  
This has brought a significant boost to the local economy – around £214 million of the £224.9 million spent by visitors directly benefited local businesses, from hotels and restaurants to cafés, shops and attractions.
On top of this, the resulting extra spend by businesses in the local area is estimated to have generated a further £67.5 million in the local economy.
This income to the economy has supported an estimated 5,965 jobs (4,348 of these are full-time equivalent), up by a significant 10% compared to 2014. These jobs are spread across retail, restaurants, catering and public service. The report highlights that tourism jobs represent an estimated 6% of employment in Calderdale.
Cllr Susan Press, Calderdale Council's Cabinet Member for Neighbourhoods and Communities, said:
"These figures are fantastic news for Calderdale, highlighting the many positive impacts that tourism has on our local economy.

"We are confident that Calderdale will keep getting better as a tourist destination as exciting developments like the Piece Hall near completion.

"Although Calderdale was badly hit by the floods at the end of last year, our tourist areas are open for business and there has been a steady increase in visitor numbers over the last few months. We continue to get the message out that Calderdale is a great place to visit, with a new film trail to celebrate the wealth of film and TV in the area, and promotion of our amazing events and festivals across the area."
Plan your perfect trip to Calderdale on our Visit Calderdale website: www.visitcalderdale.com(external link) 
The research commissioned by Calderdale Council and undertaken by Tourism South East was carried out to measure the volume, value and resultant economic impact of tourism on Calderdale. The research involved the use of the Cambridge Tourism Economic Impact Model, a computer-based model developed by Geoff Broom Associates and the Regional Tourist Boards of England.